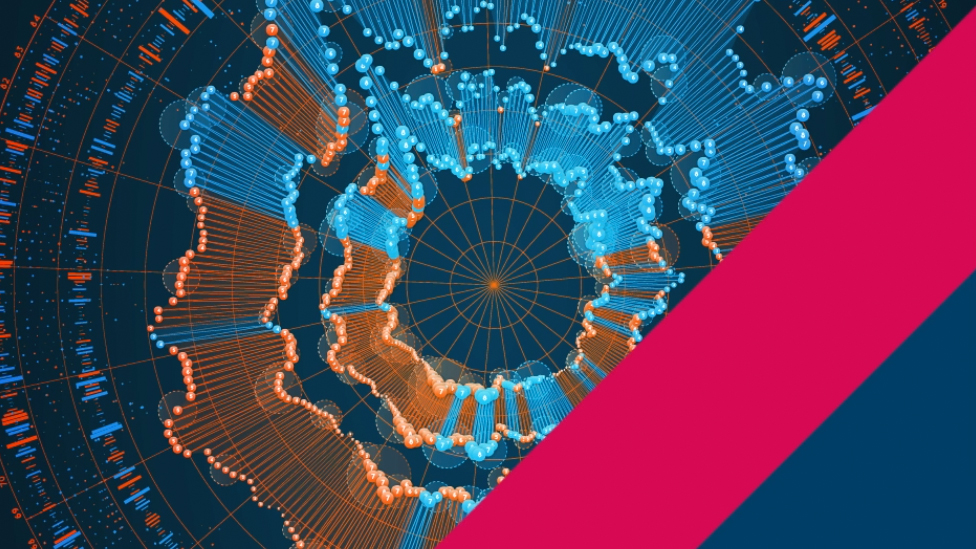 Evocative conceptual imagery and strong lifestyle shots lead this set of digital banner ads to transmit the IFoA's focus on its members worldwide.
Background
The Institute and Faculty of Actuaries (IFoA) regulates and represents tens of thousands of members all over the world, overseeing their actuarial education throughout their careers. With members at the heart of what they do, the IFoA sets them continuing professional development, examinations, professional codes and disciplinary standards.
Challenge
To develop a series of banner ads to generate awareness of the publication of the IFoA's annual report, which we had also designed for our client. The focus of the web banners should be the Institute's members, its people, both in terms of the difference they make with their efforts and also the commitment and support they receive from the IFoA.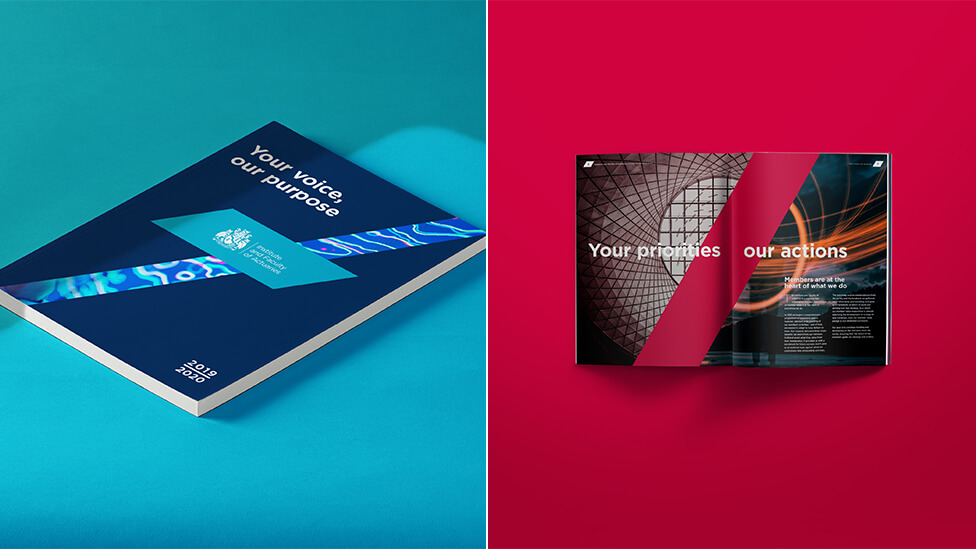 The message to get across was how the IFoA's actions affect its members, with part of the challenge being how to represent this visually in a way that truly engaged audiences, steering clear of traditional approaches.
Solution
The design for the digital banner ads is heavily image-based to capture attention and add a sense of excitement, intrigue, and immediately evoke the many areas of influence in the work of an actuary, in a way that doesn't specifically point at any one particular area or discipline.
We sourced a selection of images and developed an image palette for our client to transmit the essence of what they do, who they are and the ethos that drives their actions.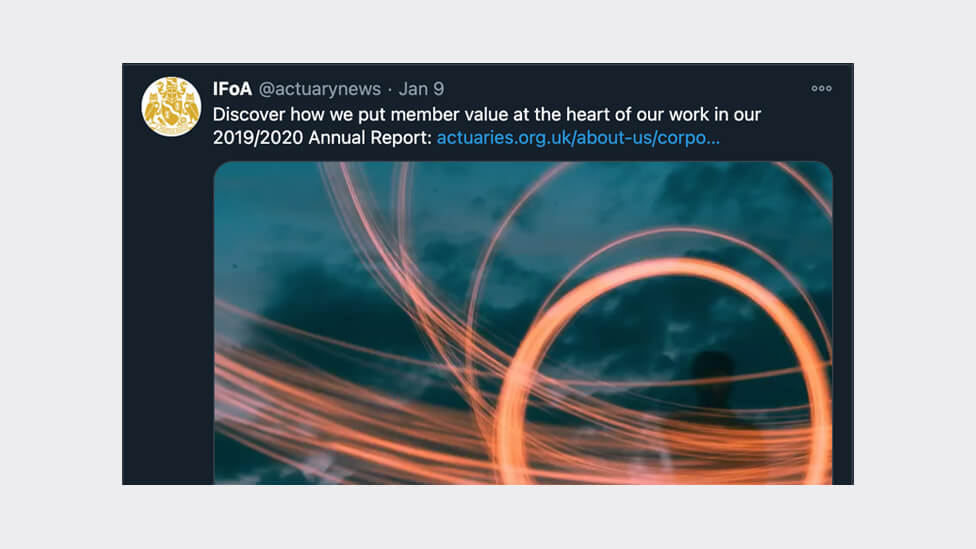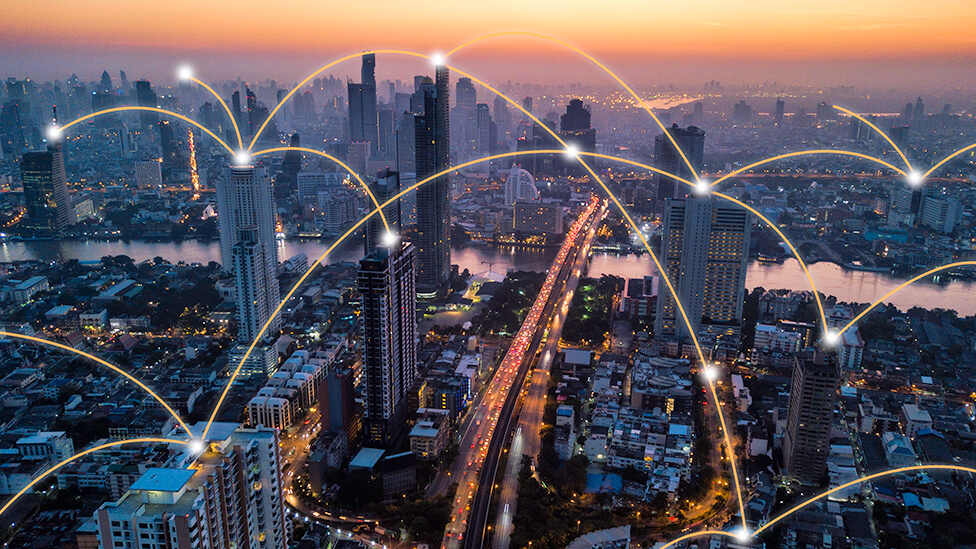 Lifestyle photographs, striking conceptual images and graphical elements work well together to bring the web banners to life and generate high click-throughs.
We also created a series of social media assets for our client to engage with audiences across the digital channel mix.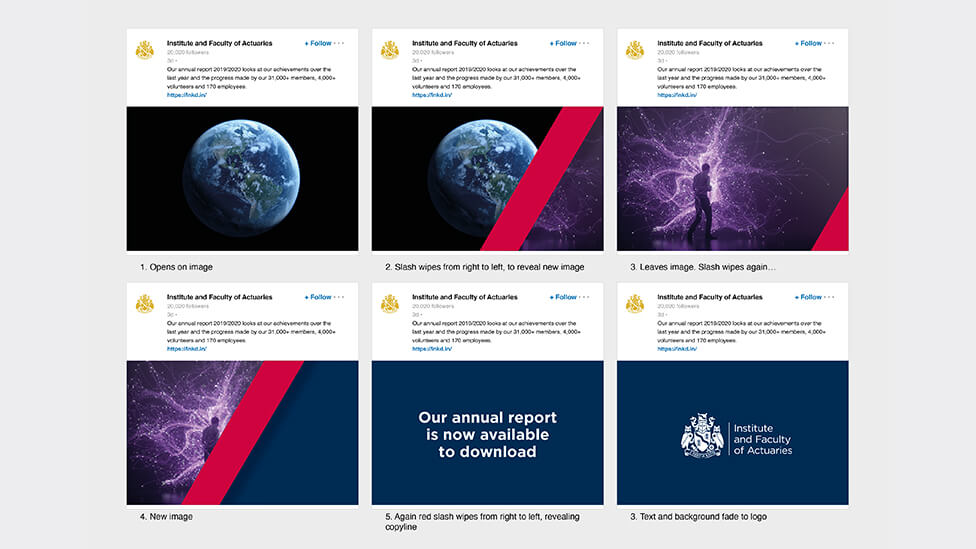 All digital banner ads were designed with different sizes and formats in mind – square for mobile, skyscraper, letterbox; HTML5 and back-up animated gifs, as well as static banners.
Copy is concise, powerful and confident.