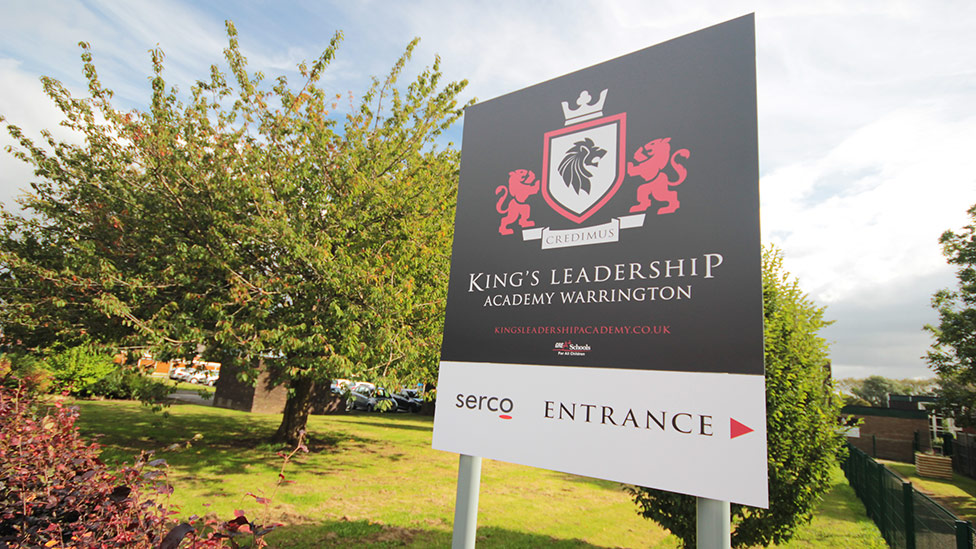 King's Leadership Academy had a requirement for a suite of school sign designs.
Part of the new Free School initiative, the Academy began its life leasing previously unused classrooms from the local Primary School until its permanent new home is built nearby. A variety of educational establishments and businesses use the site, and therefore a range of easily navigable and clearly branded school sign designs were needed. As well as a main entrance sign featuring the school logo, we created way-finding systems featuring the logos of other residents to ensure visitors could easily find their way around the site. The suite of school sign designs use a crisp combination of black and white with red accents, reinforcing the school's brand and ensuring legibility from a distance.
To complement the school sign design we designed a range of branded panels to add personality and impact to the buildings exterior. We used graphic elements from the logo and prospectus to enhance the continuity of the brand.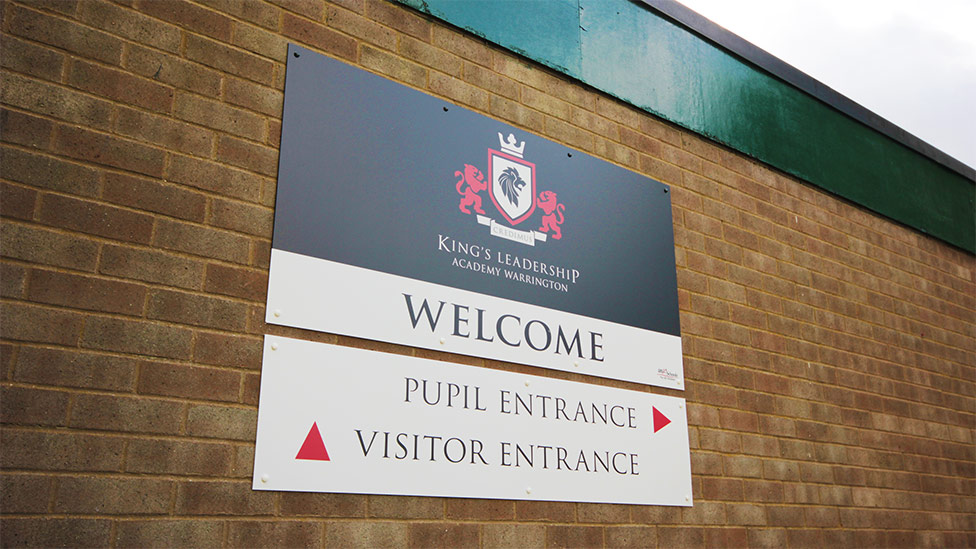 This was also echoed on the interior with a large logo sign positioned above the reception desk, and a feature wall designed to convey an inspirational quote and further brand elements. The walls of the school hall also offered us a great opportunity to 'liven up' what was otherwise an uninspiring space, with five large panels depicting dramatic elements from the school brand.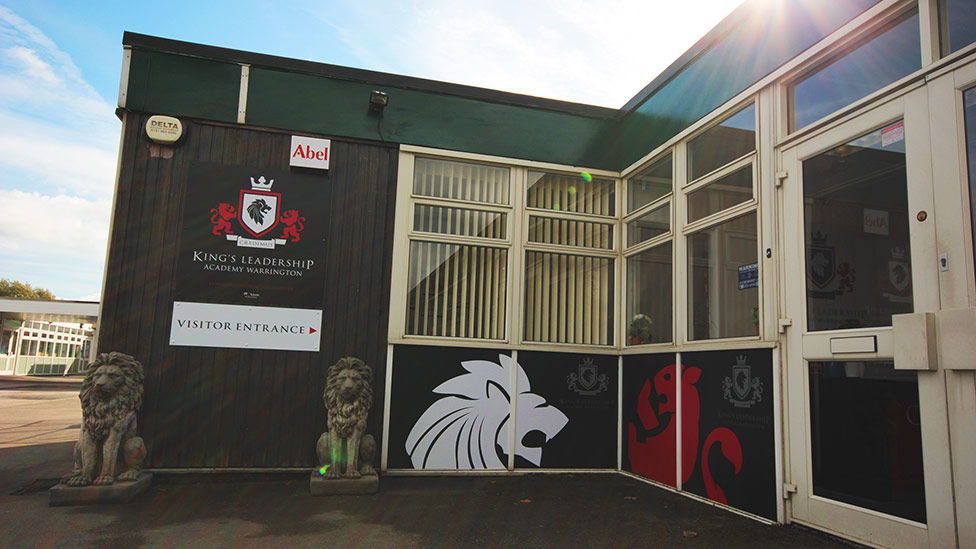 The school sign design and complementary branding provide a sense of purpose, belonging and aspiration to the students and staff alike, and create an overall feeling of pride and community.