A collection of social media assets that highlights Dematic's commitment to sustainability, diversity and inclusion amongst its workforce.
Background
Dematic, part of the KION Group, is a global engineering company that designs, builds, implements and supports automated systems for production facilities, distribution centres and warehouses.
The company actively acknowledges and embraces the differences and diversity of its 10,000 global employees. Supported by its three pillars of Diversity & Inclusion, Community Outreach and Wellness, Dematic encourages employees to engage with their colleagues internally and also with their local communities. The belief is, that by nurturing the strengths of each individual, the Dematic collective will ultimately contribute to the company's long-term success.
Dematic continuously makes significant improvements to its products, bringing corporate citizenship to the forefront of its people strategy, and working to ensure a healthy planet for future generations. Together with its KION Group sister brands, Dematic is committed to contributing to the UN's Sustainable Development Goals.
Challenge
To develop a series of social media assets to support Dematic's sustainability efforts as well as the company's focus on ensuring every employee, regardless of gender of ethnicity, has a voice and feels empowered to make a real difference.
Solution
We filled the social media campaign with strong visuals that command attention in the busy online space.
Initially influenced by the look and feel of Dematic's Sustainability Report, we took it further, expanding on the predominantly black theme and adding accents of colour – minimal yet impactful.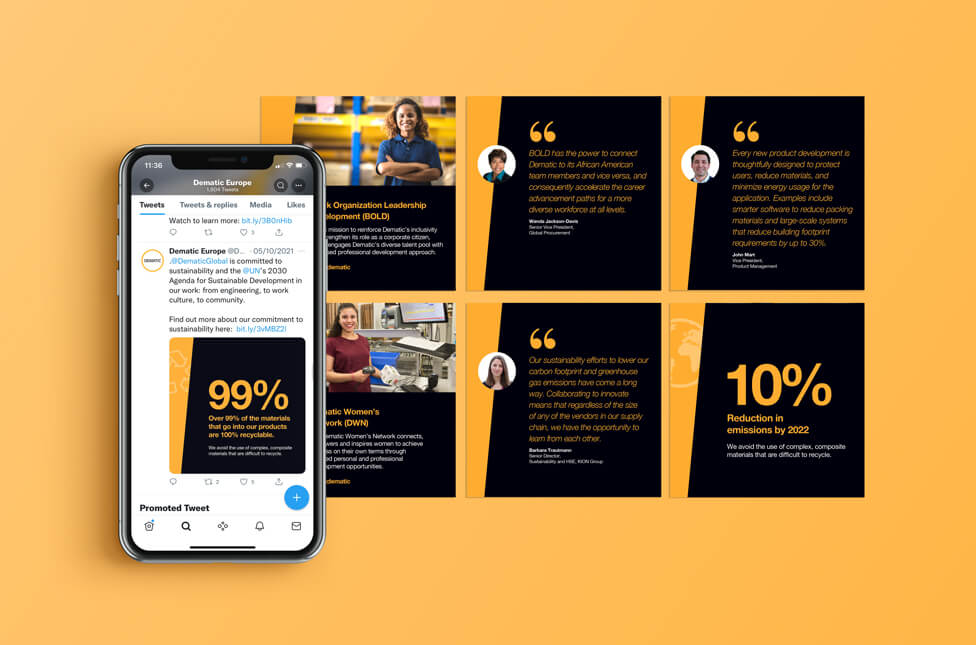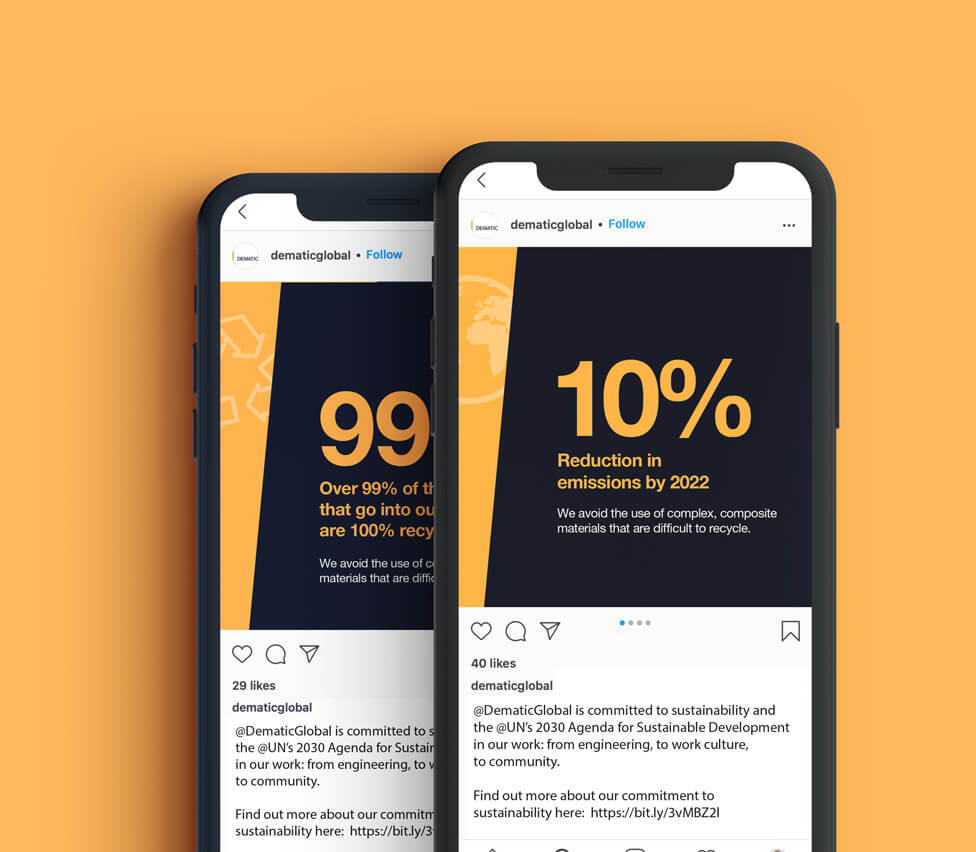 Within the social media posts, key stats on sustainability targets and achievements stand out thanks to oversized fonts that hint at their importance. Colour is used strategically on motivational employee testimonials, while a slanted block in the same tone adds a sense of movement and progress to the social media assets and helps focus on the message.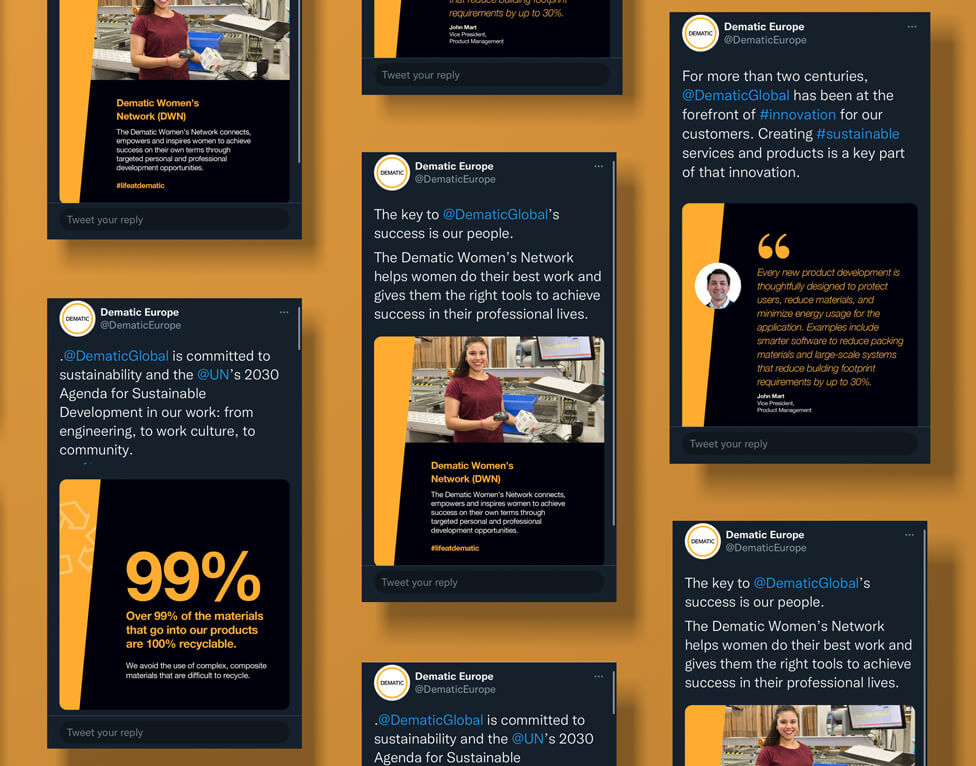 Photography plays a major role in some of the posts, shining a spotlight on the diverse nature of the global Dematic team and the corporate initiatives that support them.