A significant departure from Sage's previous campaigns, we produced social media content that engaged audiences and elevated our client's brand.
Background
With a solid industry reputation, Sage felt it was time to engage with mobile businesses, so to establish a fresh connection with start-ups, SMEs and sole traders, Sage asked us to develop a creative way to demonstrate Sage One, the company's user-friendly suite of online accounting and payroll solutions.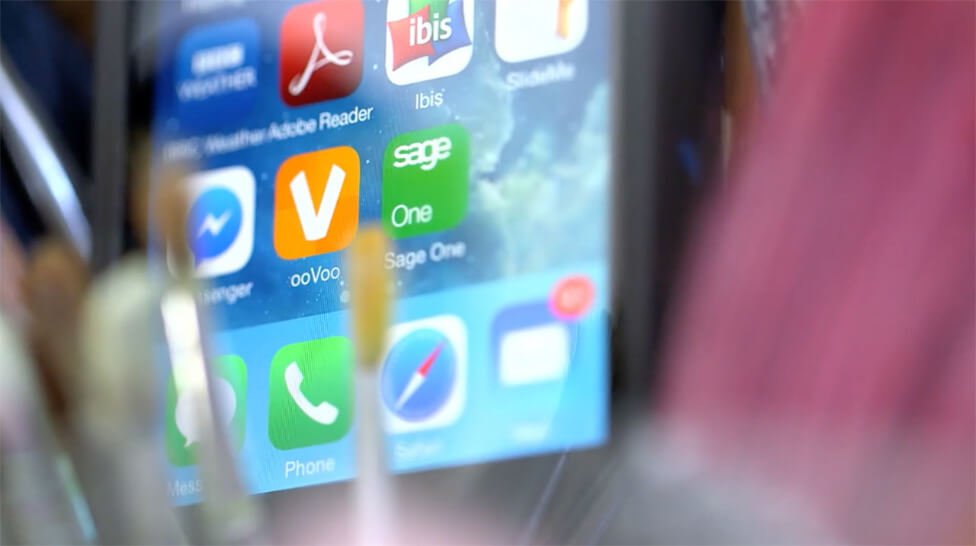 Challenge
Creating social media content that's relevant and engaging can be one of the most difficult things for a brand to achieve. Our challenge was to develop content that would appeal to this audience, encouraging them to reconsider Sage One as the perfect mobile accounting solution for their business. Our creative team wanted to communicate Sage One's mantra of "easy to use – anytime, anywhere" without making viewers feel as though they were being marketed to.
Solution
We produced an energetic short film highlighting an actual small business using the Sage One app. The creative direction marked a significant departure from Sage's previous marketing campaigns, which tended to focus specifically on product features and benefits. The content developed by our production team was an excellent fit for social media platforms, where users are more likely to share content that focuses on real people and their stories.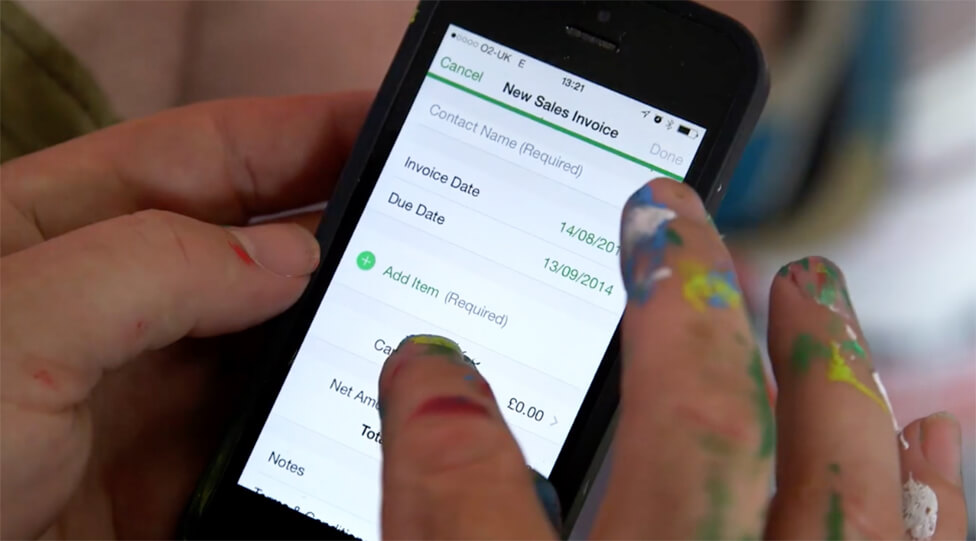 Filmed over three days at one of our offices, the film was art directed by our creative team to be sharp, contemporary and colourful. The story unfolds through the painting of an office wall mural, allowing viewers to identify with the joy and passion of owning a successful small business – and making a connection between this energy and the need for flexible, easy-to-use payment solutions.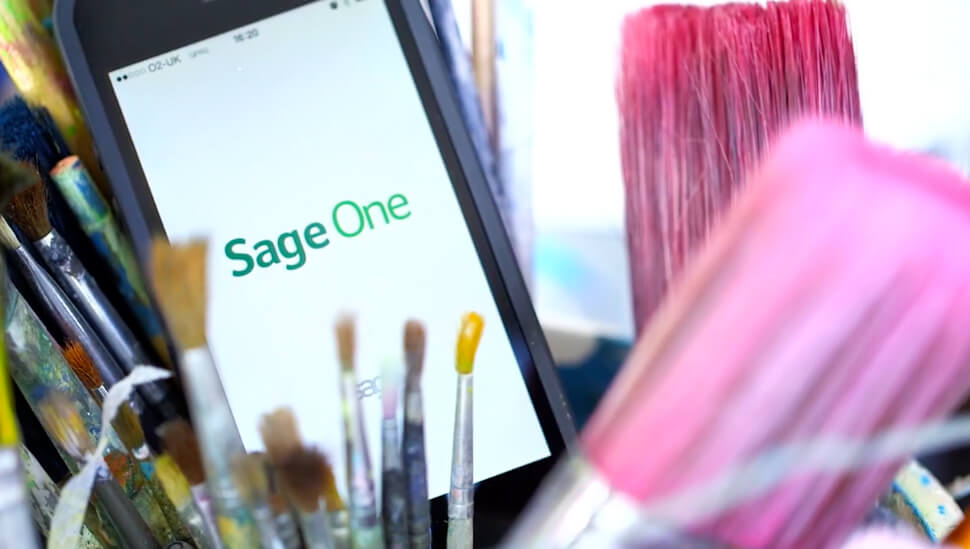 Ensuring authenticity was a key part of reaching our target audience: we not only secured actual tradesmen for the film, they also worked with an unsigned band to ensure the quality of the music track, and support the growth of another small business.