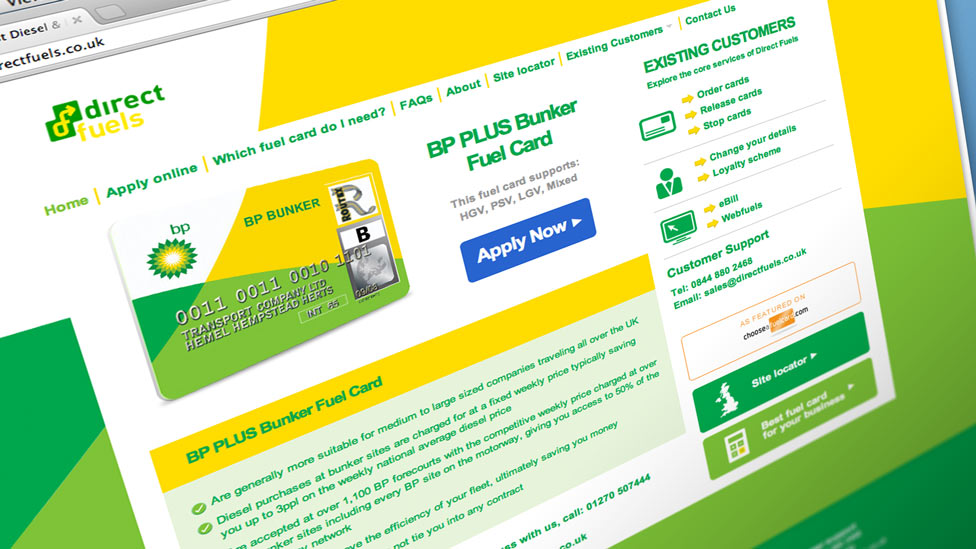 Direct Fuels required a new website with WordPress content management system (CMS) to promote their exclusive fuel cards. This meant that, due to our expertise in the area, Parker Design Consultants were chosen to design and build the website, integrating it into the WordPress CMS.
The theme of the website was inspired by the design of the fuel card itself and was extended so that the cards looked at home in the website's aesthetics.
A custom product slider was developed for the home page which allowed for full content control by the website administrators at Direct Fuels. A calculator pop-up was also developed, using JavaScript, so that users can quickly determine the best fuel card for them.
SEO was a major factor in the design phase and Parker Design researched the most relevant keywords and keyphrases for use throughout the website.
Once all of the page templates had been designed and developed, some external services were integrated into the site, such as fuel station site location maps.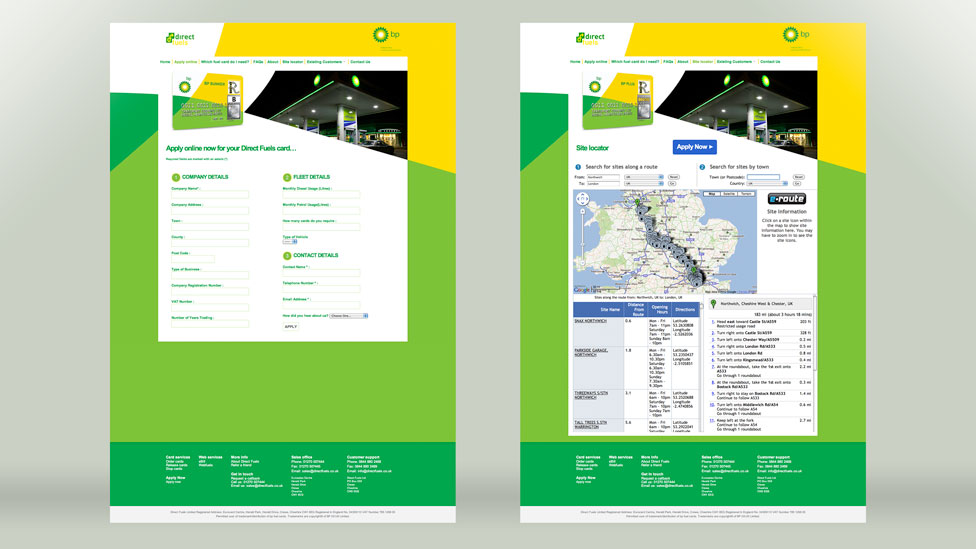 The Direct Fuels website is a good example of a small-to-medium sized website with bespoke WordPress content management and interactive features.