An uncomplicated and impactful animated information video that helped highlight the ongoing risk of Covid-19 and the importance of testing to guarantee a safe workplace.
Background
Early on in the Covid-19 pandemic, with the science around transmission of the virus and immunity still uncertain, AstraZeneca was committed to working to understand levels of infection at the time.
As our client continued to scrutinise the emerging science, they were also focusing some of their efforts on minimising risk and impact across the AstraZeneca workforce, in order to guarantee a safe workplace when employees returned to the various company sites after the first lockdown.
Science had already established that transmission of the virus can happen even if an infected individual shows no symptoms, so AstraZeneca had set out to encourage rigorous and regular Covid-19 tests for all employees returning to their sites.
Challenge
To create an impactful animation that would help highlight the ongoing risk of Covid-19 infection and the key role that testing plays in keeping individuals and their colleagues safe. The aim was to inspire a strong sense of community and the need for collective responsibility around health in the workplace.
The animated information video would be played on plasma screens on site as well as Facebook Workplace and slide decks, so we were limited to a length not exceeding 45 seconds.
Solution
With a maximum of 45 seconds to work with, we focused on presenting a clear and concise message that emphasises the high level of risk and the strong sense of community and cooperation which is needed to minimise the risk of infection: "protect yourself to protect others".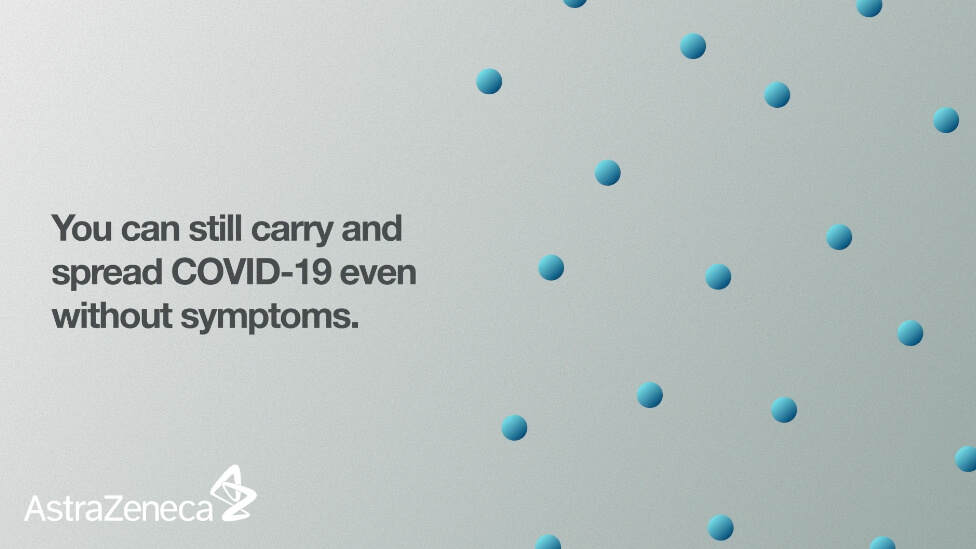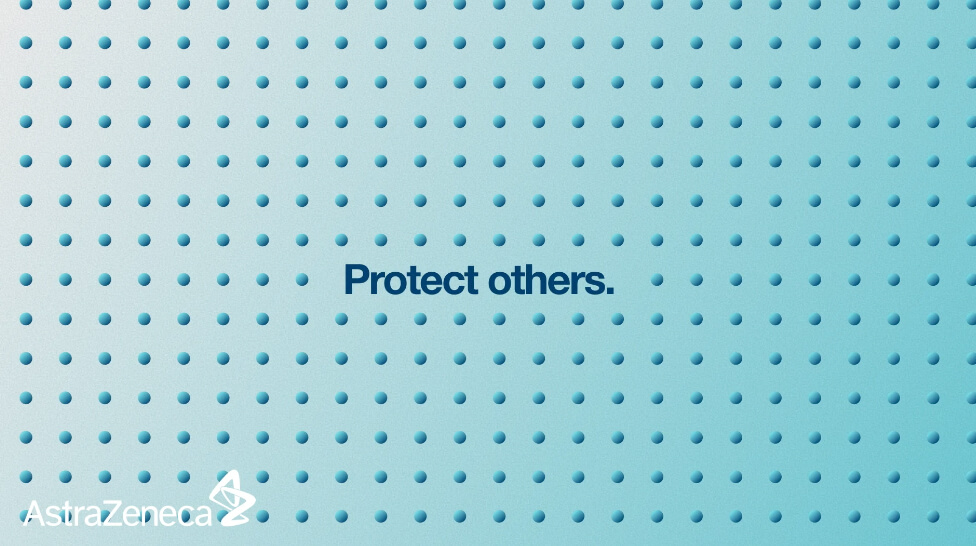 To illustrate how easy Covid-19 transmission can be in certain environments, and focus on the message without too many distractions, our animation team opted for an abstract style.
"Thanks for all your hard work as our visuals constantly evolve, the project has required such a quick response most of the time, and you have delivered consistently. We have a great bank of materials to pull from now. 

You may have seen that we won an award for our internal stakeholder communications at the prestigious Communiqué Awards and you played an important part in that so thank you and well done!"
We filled the screen with an infinity canvas of moving dots that represent individuals. Safe blue turns to infected magenta as particles of the virus from an infected individual reach healthy colleagues around them. The simplicity of the design contributes to quickly grasping the arbitrary nature of Covid infection and immunity.
The use of Adobe After Effects to animate the design also provided a good way to simply display information and keep it eye-catching without adding too much complexity.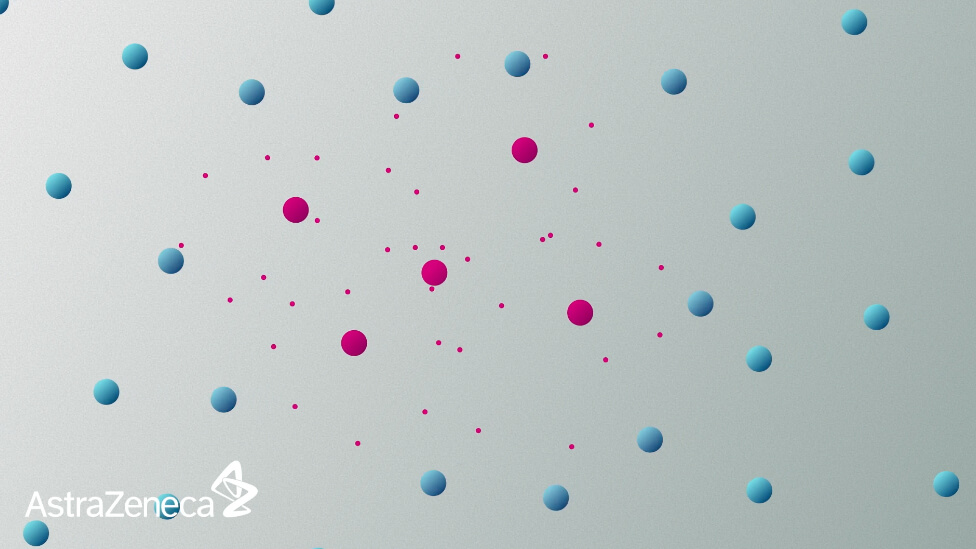 We provided copy that was informative and to the point, yet sensitive and personable.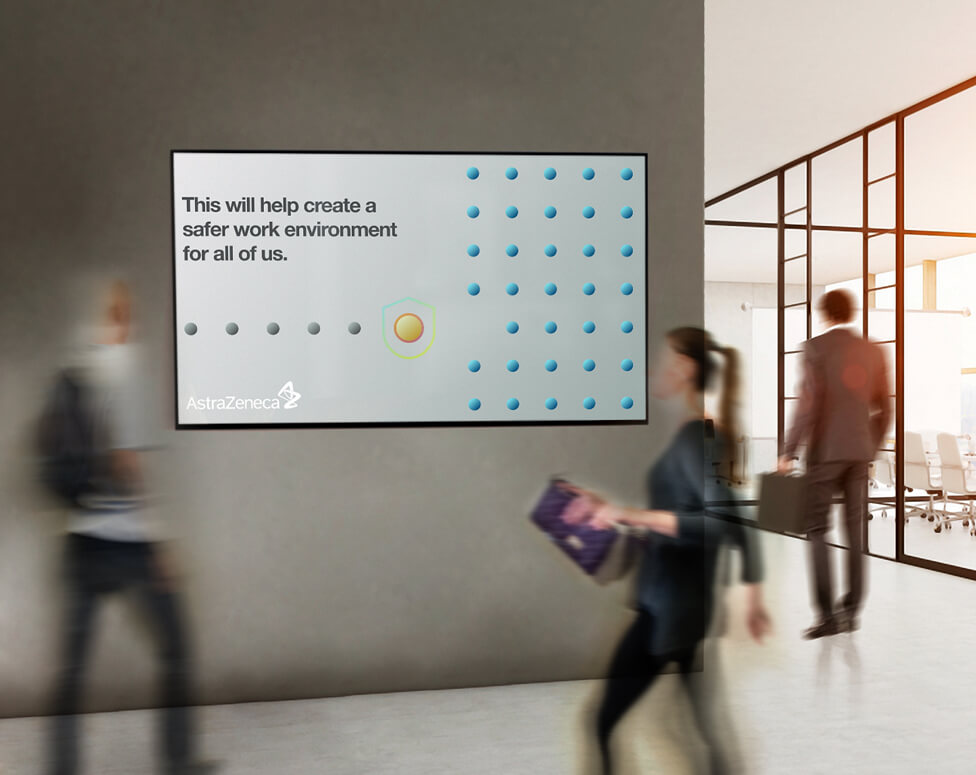 We also provided a Swedish version of the animation, as well as leaflets and posters that were distributed across all AstraZeneca sites.