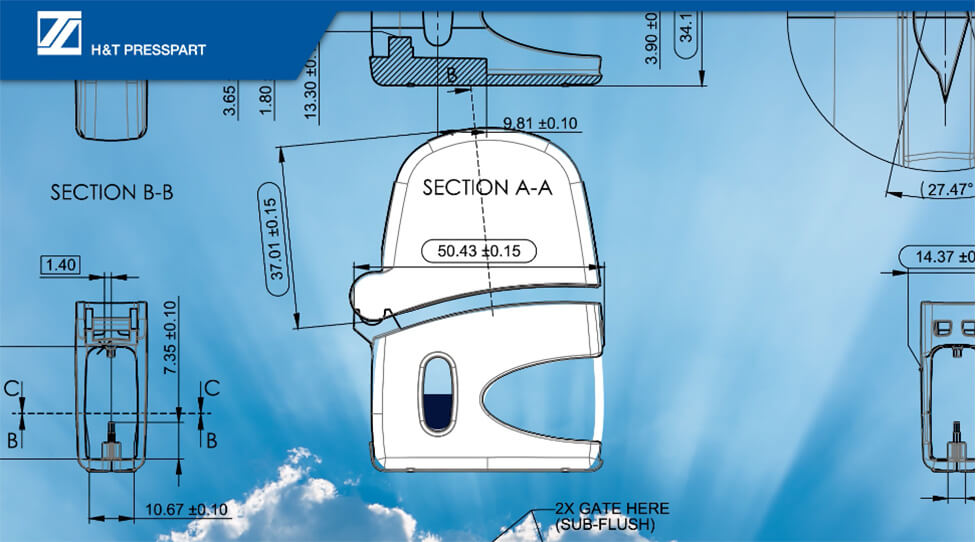 From simple CAD drawings, we produced an animated product video to showcase our client's latest respiratory drug delivery technology at a major industry conference.
Background
As the leading global manufacturer of metered dose-inhalers and respiratory drug delivery components, H&T Presspart had the opportunity to launch a dry powder inhaler that would serve the needs of patients, particularly in developing markets. Working with Hovione Technology to improve the existing device, the company planned to launch its enhanced dry powder inhaler, PowdAir Plus, at a key pharmaceutical conference.
Challenge
From design and manufacturing, to demonstrating the product, our client wanted to focus on simplicity: we needed to create a short, compelling product video that would easily demonstrate the functionality and key USPs of the product.
Solution
Our product video quickly takes viewers from 2D visuals to a 3D animation, communicating both the product's simple design and ease of use. Consisting of only four plastic parts, the PowdAir Plus inhaler is simple to manufacture, making it particularly attractive for emerging markets where more complex technology might fail or be cost-prohibitive.
Once we developed the branding design, we combined it with mechanical CAD drawings provided by the client to create a storyboard with a unique visual style. Emphasising the shape of the product throughout, the animation takes viewers through design, construction, functionality, usage and drug delivery in just over a minute.
As the animation progressed, we introduced additional features, such as branding and colour customisation options, followed by detailed X-ray footage of the drug delivery.
Highlights
Effective combination of 2D and 3D animation allowed us to build a story for the audience without complicating the content.

2D illustrations created from CAD drawings allowed us to break down the device into its four key components, highlighting the simplicity of the design and ease of manufacture.

The 3D model in the video is a perfect render of the device, matching both brand visuals and an oversized demo model that we created for the conference.

An animated patient, rather than live video, was selected to provide clear visuals of product usage.