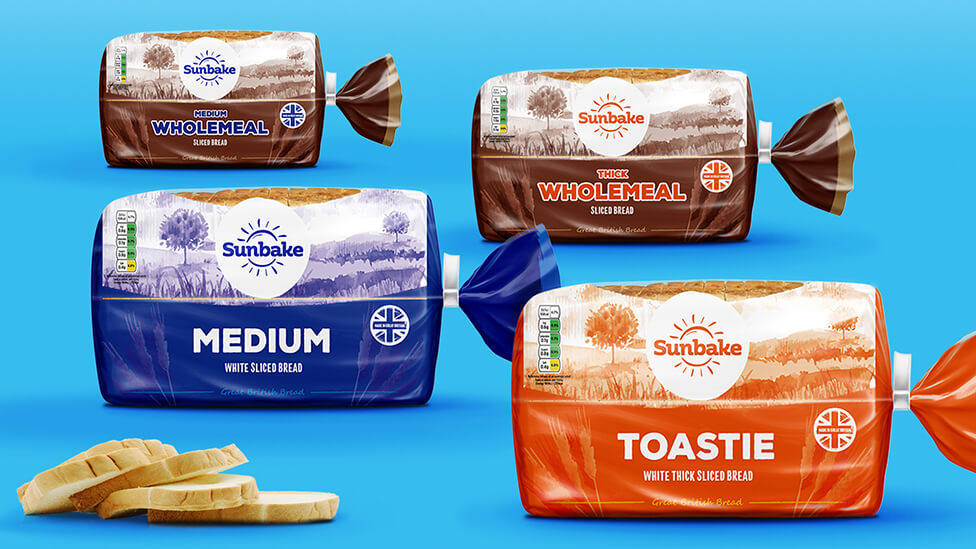 Nods to both tradition and innovation are the perfect ingredients to make a solid success of this bakery packaging design.
Background
With 160 staff, one bakery and six distribution centres, family-owned Coultons Bread is a baking and distribution business that supplies over 2,000 customers per day with a range of own label and 3rd party market-leading brands.
Challenge
To continue to meet the demands of the company's growing market, Coultons asked us to consolidate two of their brands under one new refreshed strong identity and packaging. The new bakery packaging design would also need to incorporate a subtle dose of nostalgic Britishness as the new product range was also targeted for distribution to the ex-pat community in European markets.
Solution
The new design exudes a mixture of fresh and new, and traditional touches that evoke deeply rooted values of identity, family, and home.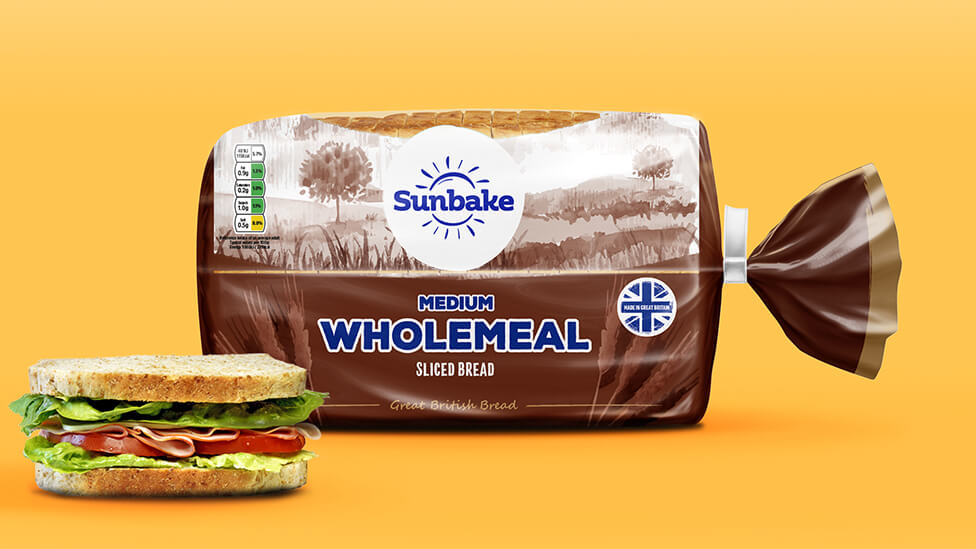 A watercolour-style image of a rolling hills landscape that could be found anywhere in Britain is the perfect backdrop for the new style logo and wholesome fonts that introduce the various product ranges.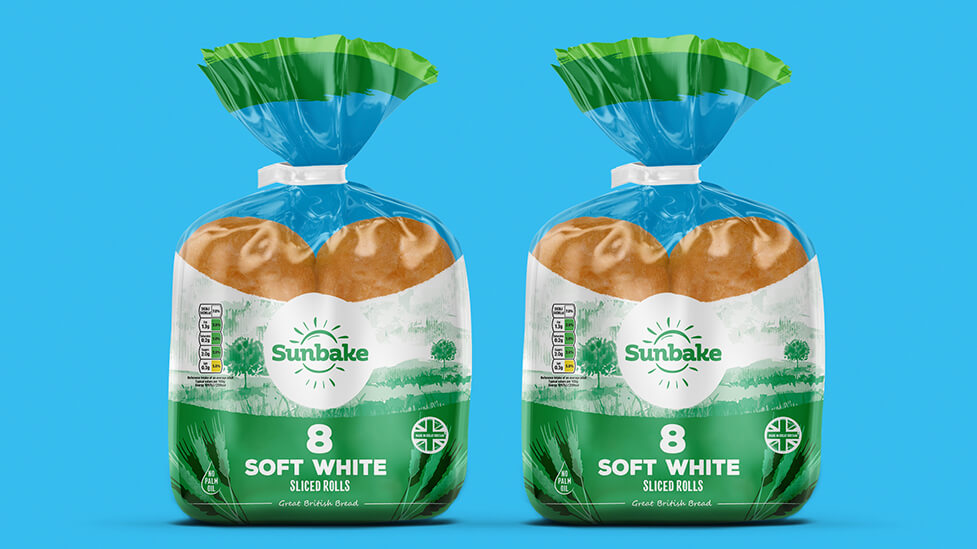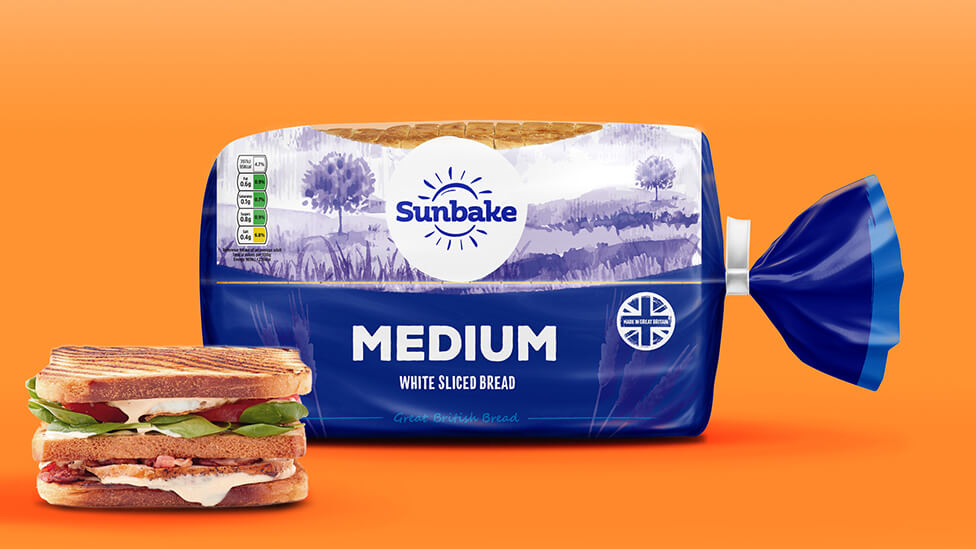 The design and materials chosen for the bakery packaging help maintain product freshness, whilst a top panel offers a glimpse of the product – fresh and tempting – ready to be taken off the shelf.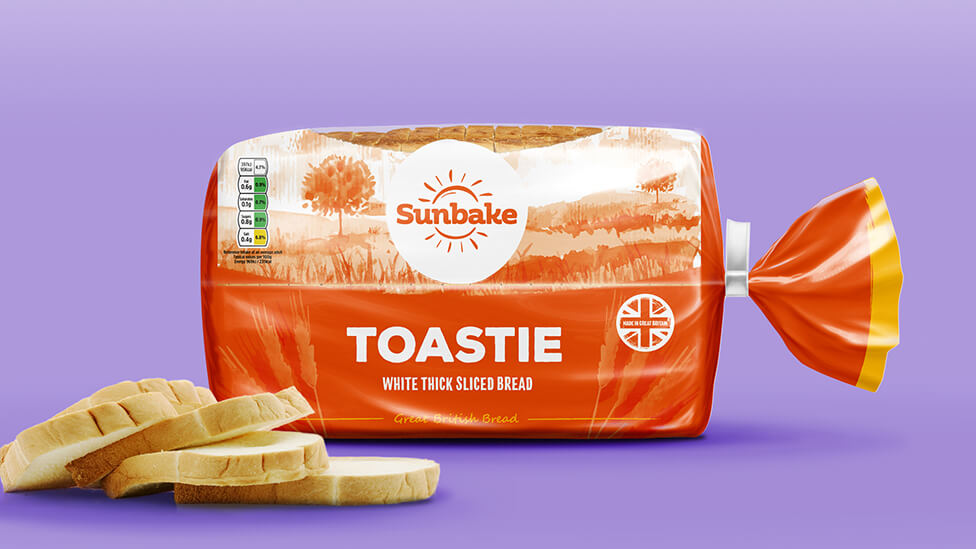 Colours chosen for each product variety follow industry standards, making the purchasing decision easy for consumers – wholemeal, thick, white… – with accents of colour from one pack onto the other adding a consistent and familiar visual thread to the range.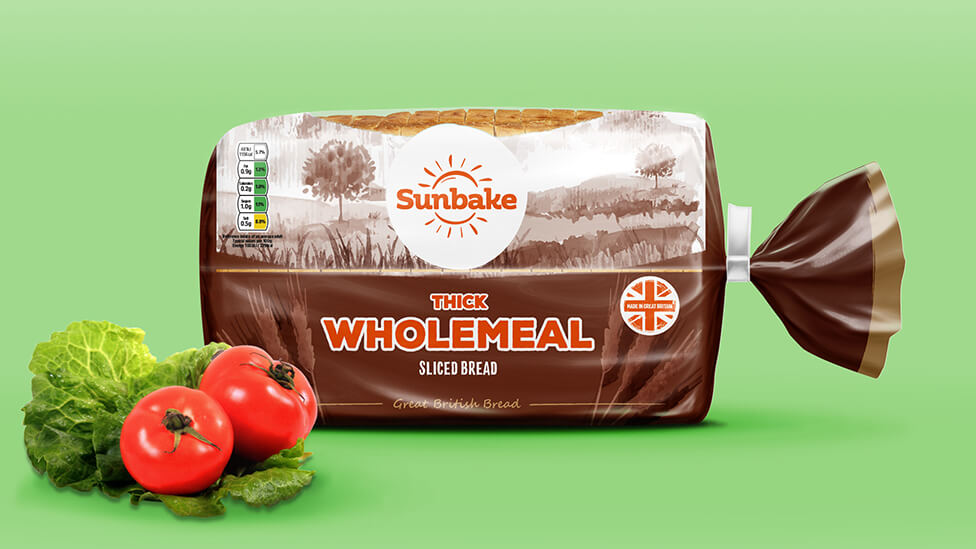 Each bread bag includes translated versions of ingredients and nutritional information to meet European market standards.
The new bakery packaging also transmits the quality and value offered by a market leader.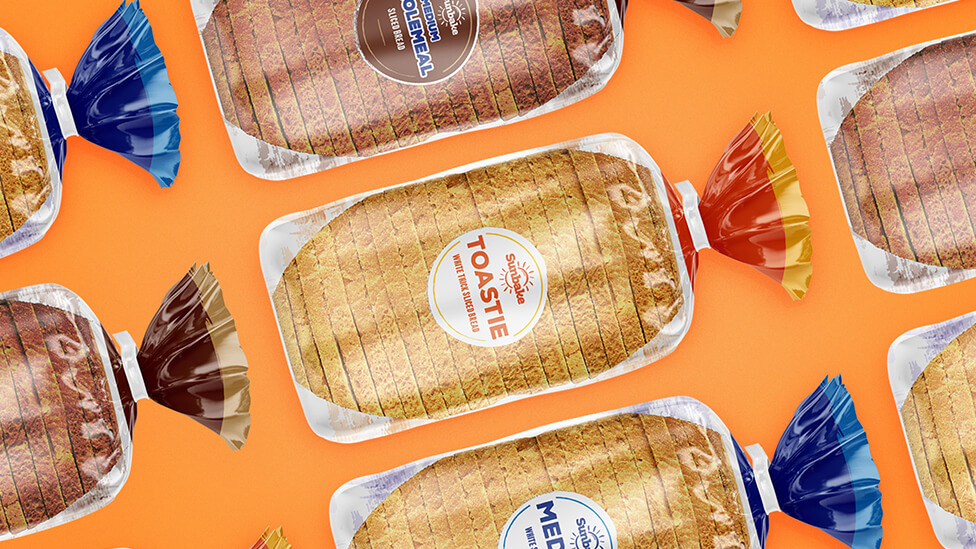 Want to see other ways we've helped our Food & Drink sector clients reach their goals? Have a look here.