We prioritised clarity and accessibility to turn the complex information in this company credentials presentation into an appealing communications piece that transmits leadership and expertise.
Background
Zelman & Associates is a US-based research firm specialising the housing sector. The company provides senior-level executives and global institutional investors with expert insights on company-specific equity performance and macro housing trends, guiding them towards wise and informed decisions.
Challenge
Following a recommendation by an existing client, we were briefed to revitalise Zelman's company credentials document. With large amounts of information to work with, the presentation design would need to strike a balance between being visually impactful and transmitting a message of corporate excellence.
Solution
We created 19 PowerPoint slides that tell a strong story of expertise and success. The design leans on simplicity throughout to provide Zelman's teams with a credentials deck that immediately engages and keeps audiences focused.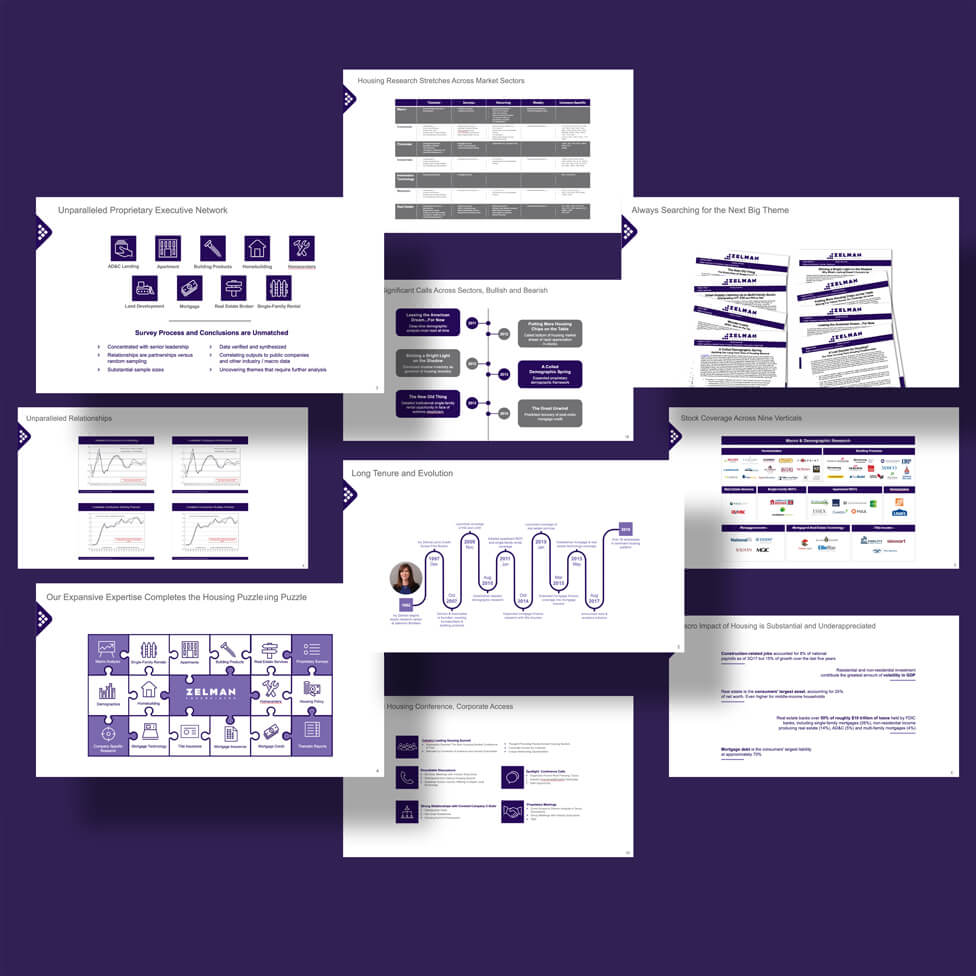 Despite the amount of information, the slides benefit from plenty of white space to give presenters and readers room to manage the content.
Complex processes and concepts are explained through highly visual devices that aid comprehension, whilst a subtle brand element on the top left hand corner of each PowerPoint slide hints at the concept of progress and continuity.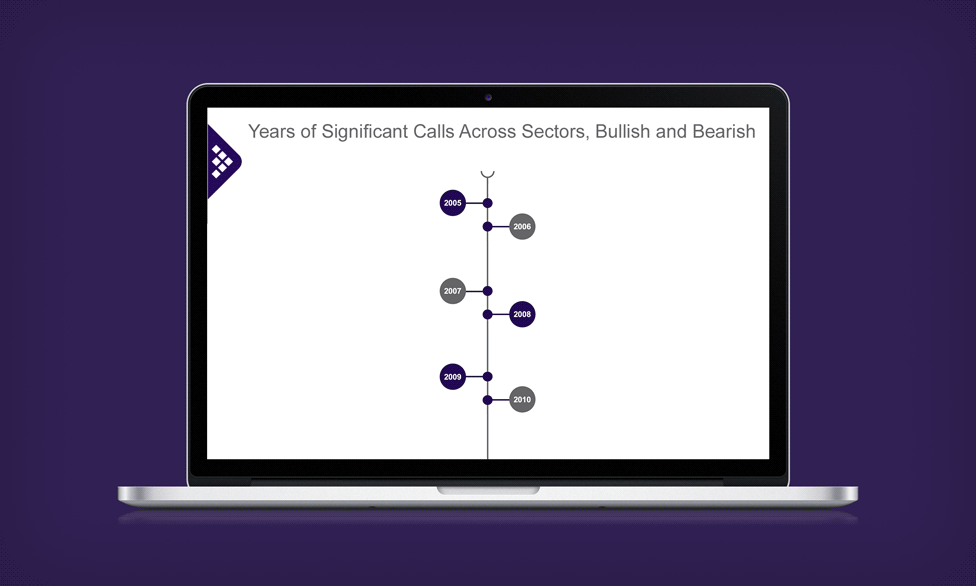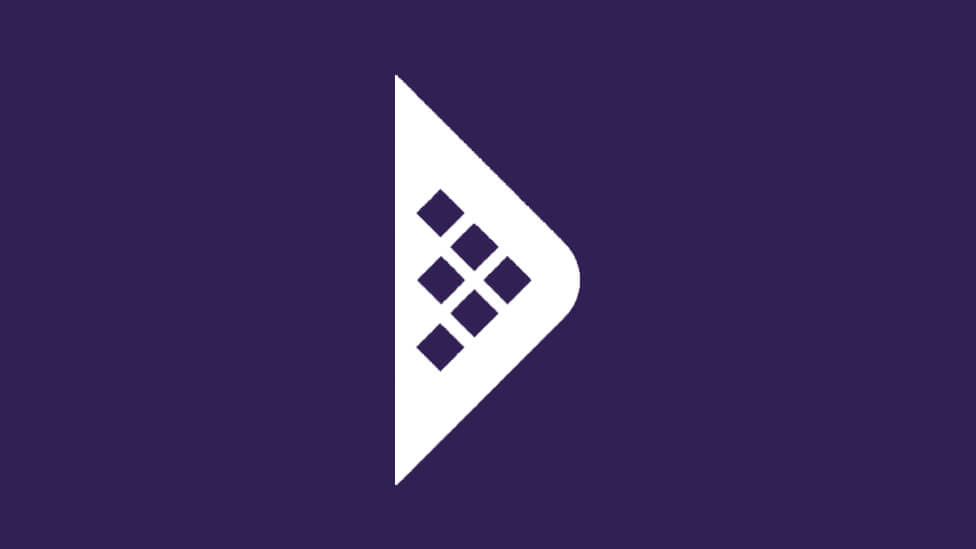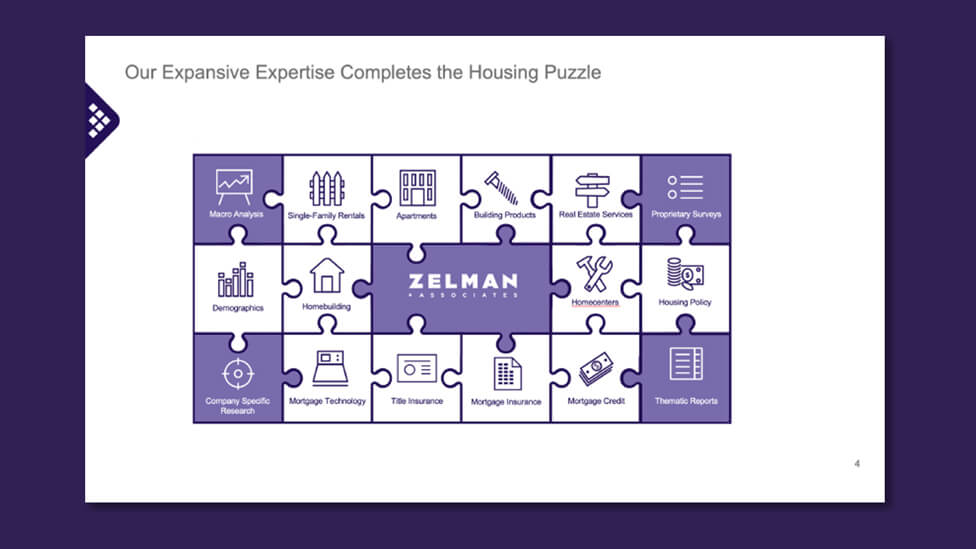 A minimal colour palette of grey and purple and a simple icon library further contribute to an uncomplicated design where clarity and accessibility are priority.