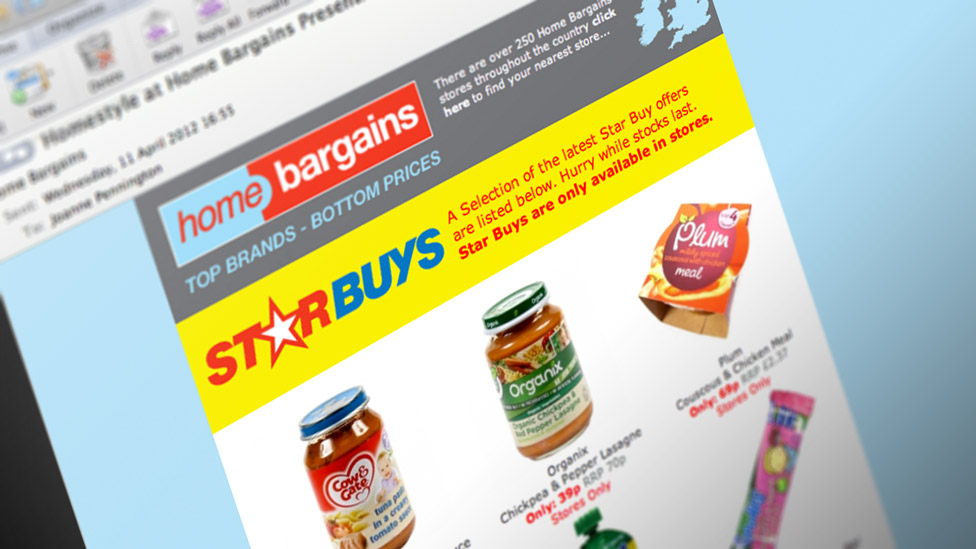 We devised an email marketing campaign that allowed Home Bargains to effectively promote their weekly Star Buys.
Background
The purpose of the mailer is to alert shoppers to the in-store Star Buys that are available that week. The weekly campaign regularly details up to 30 of the hottest bargains available on the UK high street.
In detail
Utilising our custom-built email marketing software and content management system, the Home Bargains Star Buys e-shot is one of the most popular and effective email marketing campaign projects we've created.
The email marketing campaign system is built using a combination of HTML, php, css, Media-Queries, our own purpose-built content management system and the popular Campaign Monitor software. Together the client can easily update products, manage mailing lists and monitor the campaign statistics themselves every week – making this an incredibly efficient and effective marketing tool
The Home Bargains e-shot template is responsive for use on mobile phones and other popular browser and devices.
"We have used Parker Design Consultants on corporate, web, literature and store design projects for over 15 years.

Parker Design has provided a super service and great designs produced under very tight time constraints.

I would have no hesitation in recommending them."
Have a look here at other examples of beautiful and effective email marketing ideas.