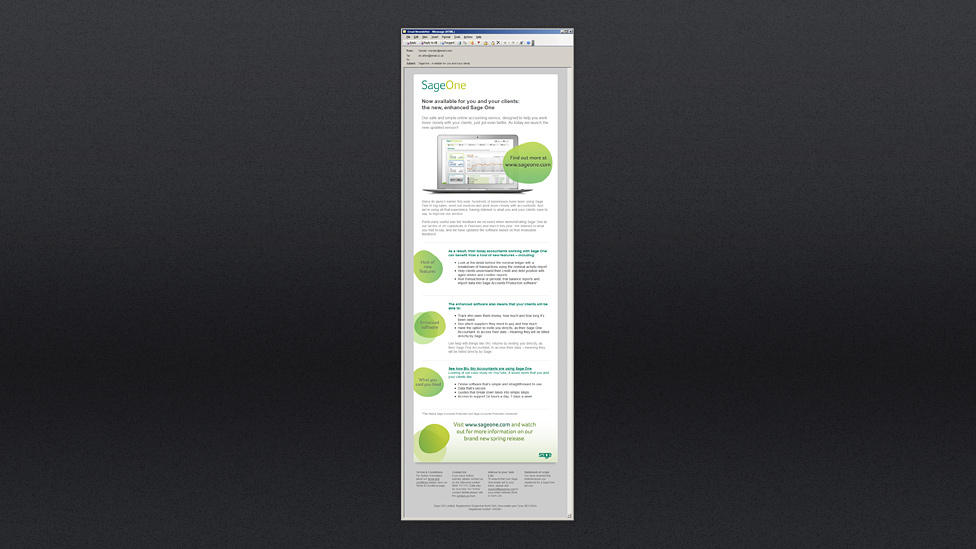 Challenge
Sage came to us to help them devise an effective email marketing campaign that would generate awareness about the latest enhanced version of one their already successful products.
Solution
We kept the design of this email marketing campaign really simple to ensure the audience focused on product benefits without any unnecessary distractions.
"To email or not to email" –

Have a look here to see how how our email marketing expertise

has helped our clients reach a wide range of goals.
Fully on brand and with punchy headlines that quickly inspire action, carefully placed splashes of colour make this email a fresh and memorable piece of communication, and help guide the user journey to ensure it's a successful online experience, for both audiences and our client.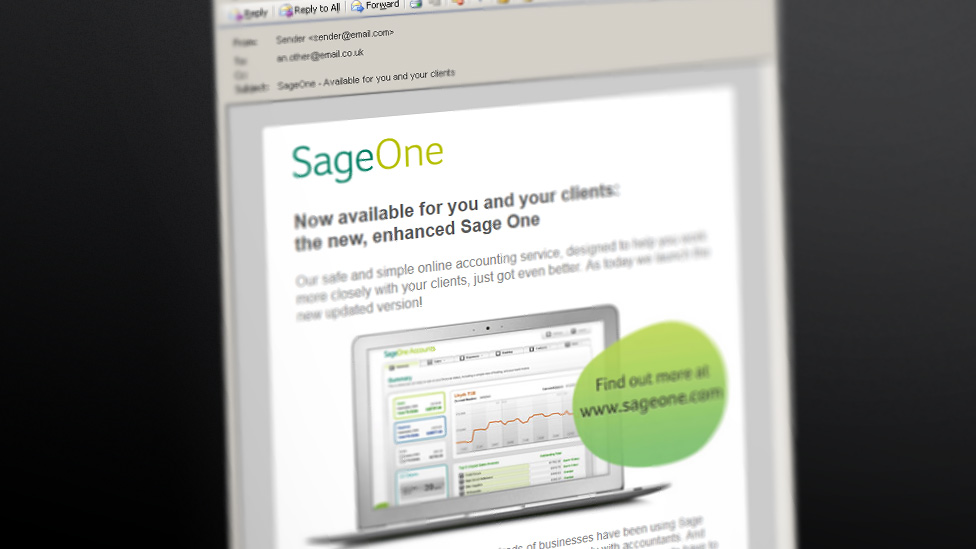 The email marketing campaign is fully responsive – the email renders correctly in the most popular email clients and devices.
"After working with Parker Design for the first time, I was delighted with the whole experience.

They worked in a very thorough and intuitive manner, delivering the campaign in an extremely short timescale.

Following launch, the board commented very favourably on the campaign, and was delighted with the response. I'll be working with them again soon!"