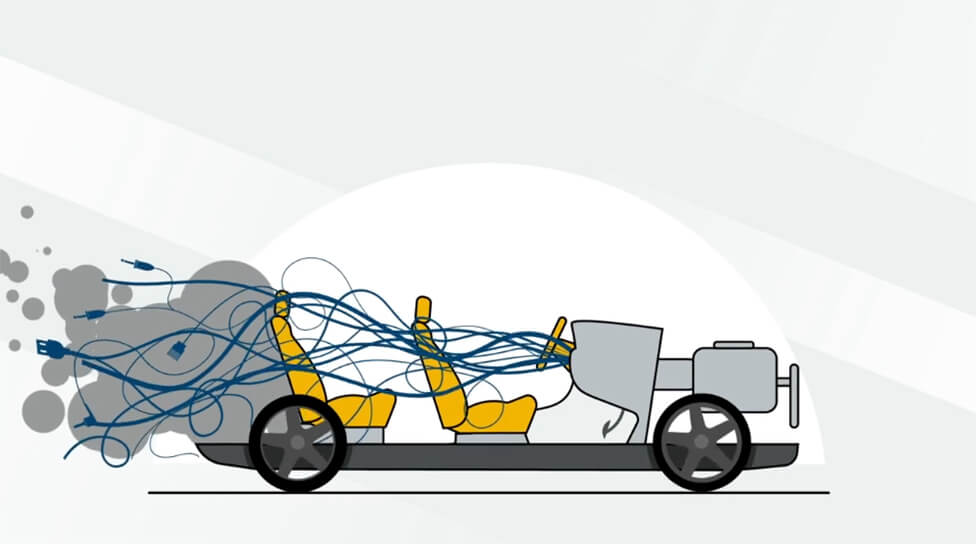 'Out with the old, in with the new' – To encourage staff to fully embrace a new corporate-wide initiative, we produced a colourful employee engagement video animation that demonstrates the strength of timely change.
Background
AstraZeneca recognises the importance of simplifying systems and processes in order to support business growth. The company's ERP Simplification initiative is the result of efforts to move away from once fit-for-purpose systems which over time have been customised often, and may have become fragmented.
Challenge
To deliver a highly visual way of communicating key changes in the corporate systems, and highlight the benefits those changes would bring to all employees company-wide.
Solution
The analogy of a sports car carries the message in a memorable and effective way.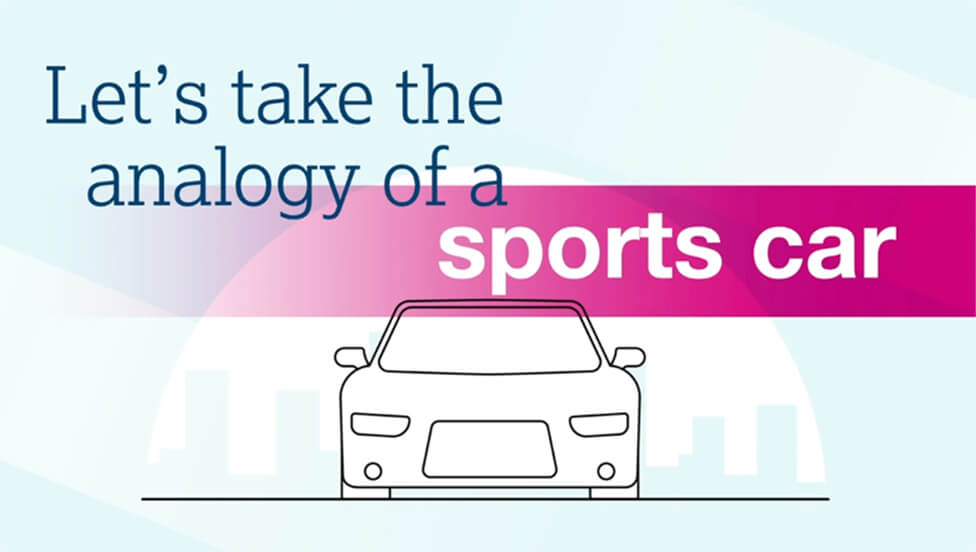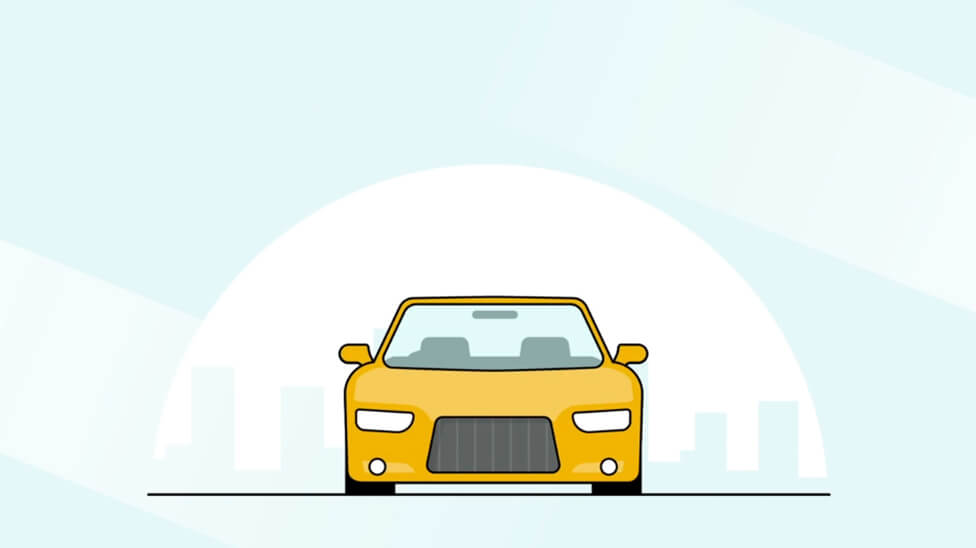 The sports car, the latest, fastest model in the market at the time, has over time been through a series of modifications. These modifications may have initially been a welcome addition, improving the car's speed, performance and reliability. But they're no longer helping. Instead, they're slowing it down.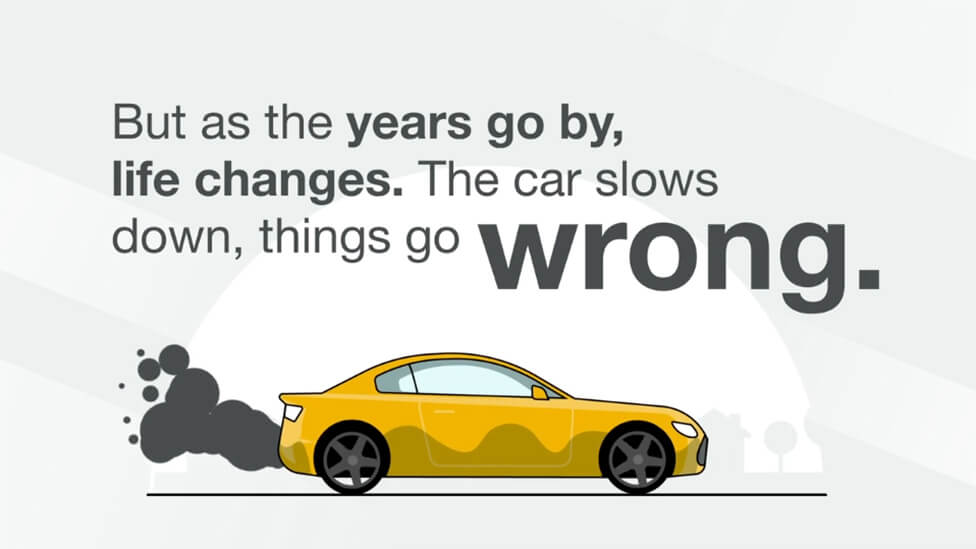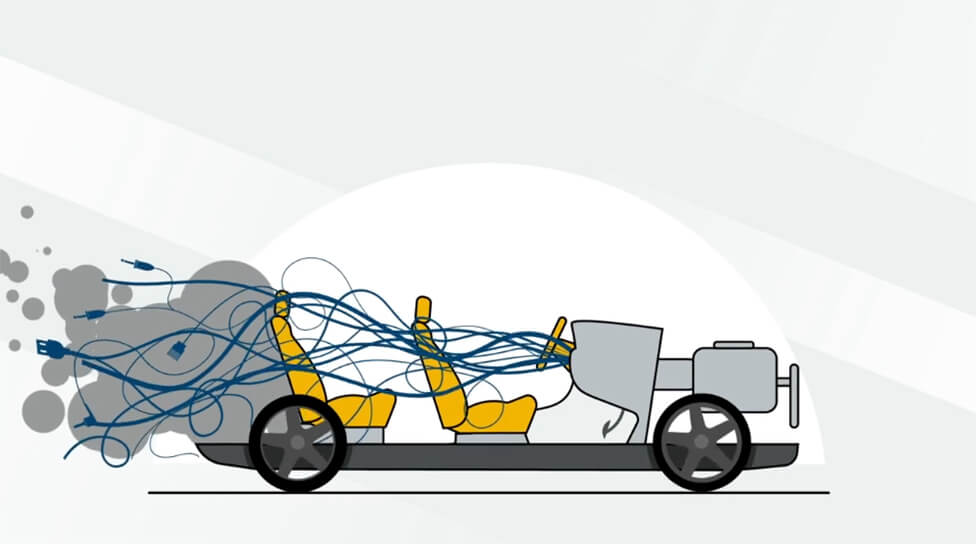 The animation introduces our client's initiative to simplify and improve processes.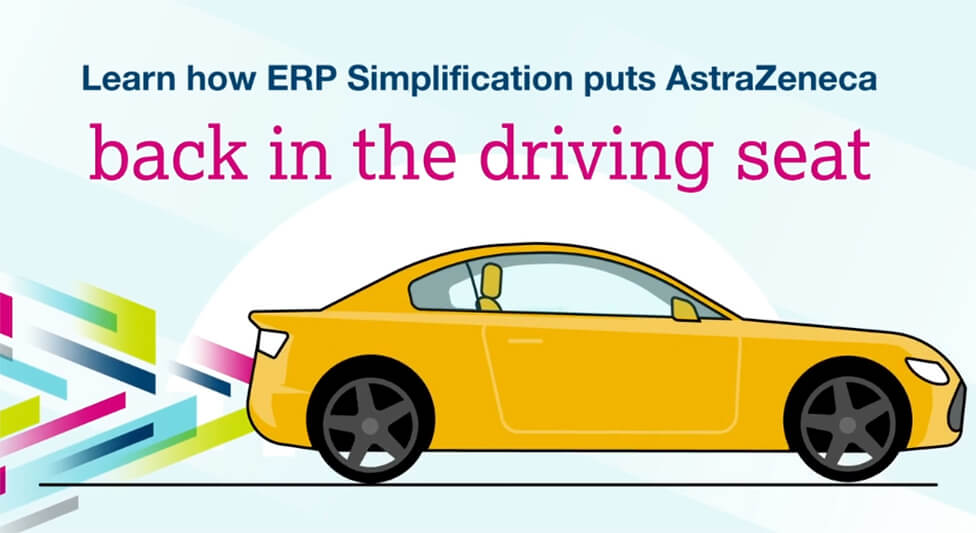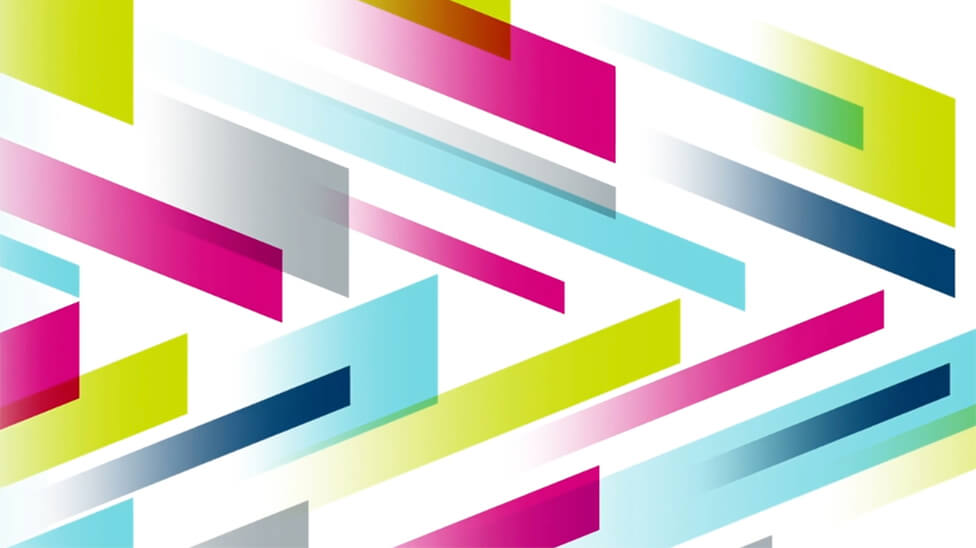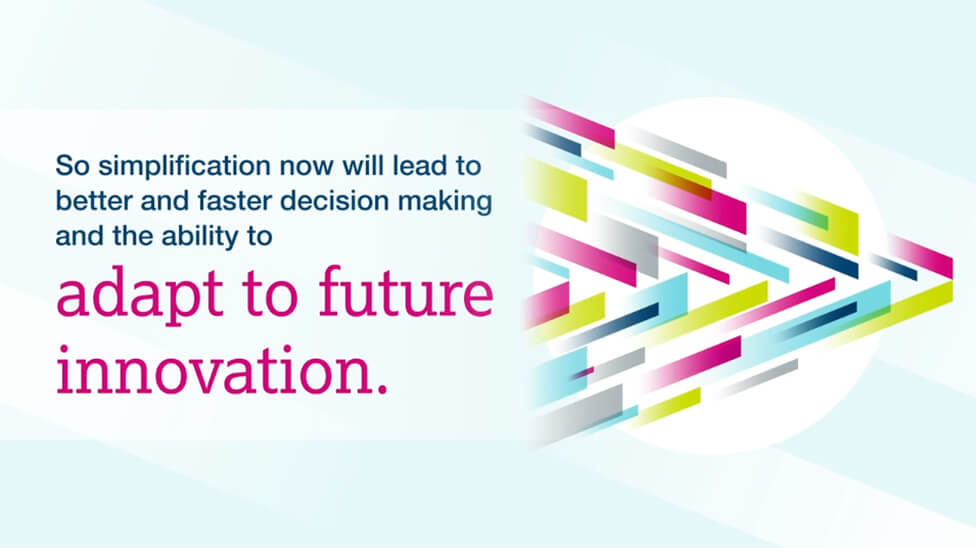 Diagonal graduated links forming an arrow add consistency with other corporate materials, also designed to encourage employees to fully embrace the new initiative. The playful animation style and the car analogy add differentiation, helping it stick in employees' minds.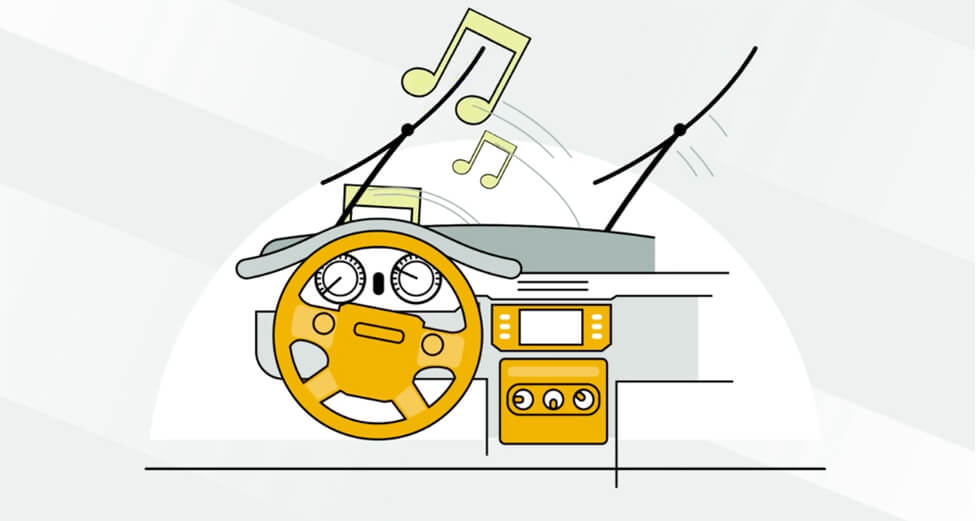 Layers of animation, bounce, flip and rotation effects, and dynamic yet soft transitions add a subtle dose of energy, avoiding unnecessary distractions from the core message being communicated.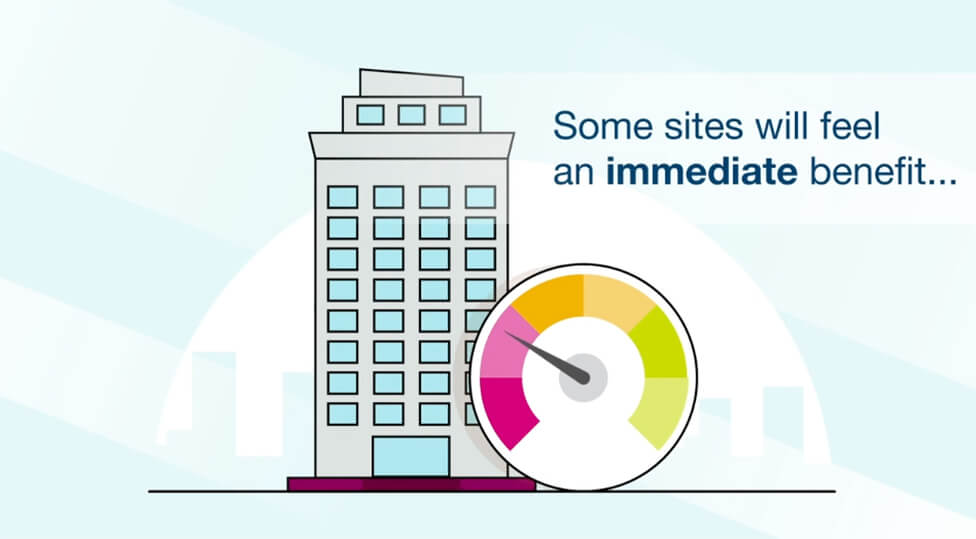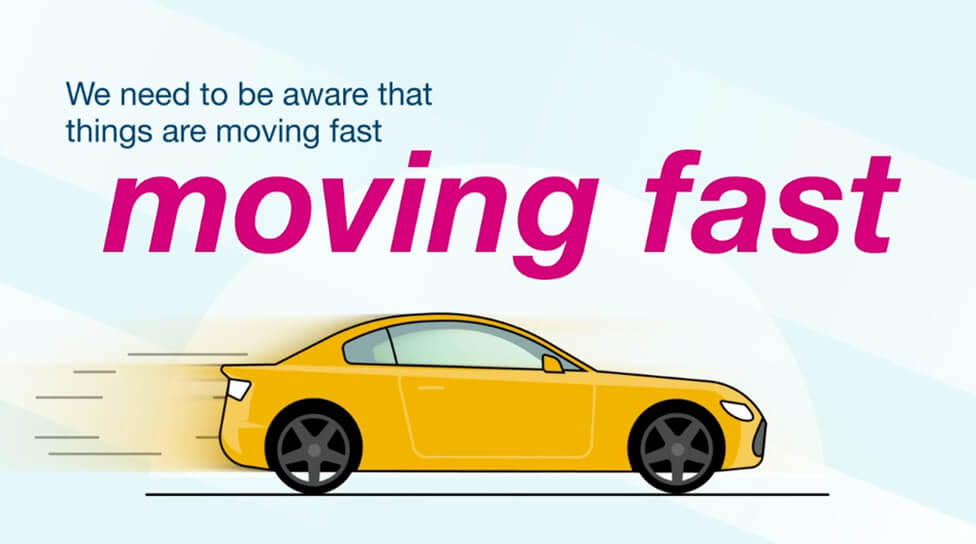 With our client providing us with copy, we reworked it into a script style that suits the pace of the employee engagement video animation.
Large fonts and targeted use of colour help emphasise the importance of embracing the initiative.