This mentoring explainer animation transmits the benefits of our client's programme by focusing on presenting a process that is easy to follow and rewards employees, whether mentor or mentee.
Background
AstraZeneca puts a big focus on people, whether it's to develop medicines that will improve lives, or helping its employees realise their full potential by offering them exciting opportunities and the chance to shape the company's culture.
Challenge
To create an animation that would introduce AstraZeneca's employee mentoring programme, explaining the process in a highly engaging and memorable way with a view to encourage high levels of take-up from employees.
Solution
With a set budget to adhere to, the mentoring explainer animation focuses on the employee and the role they play, whether they're a mentor or a mentee.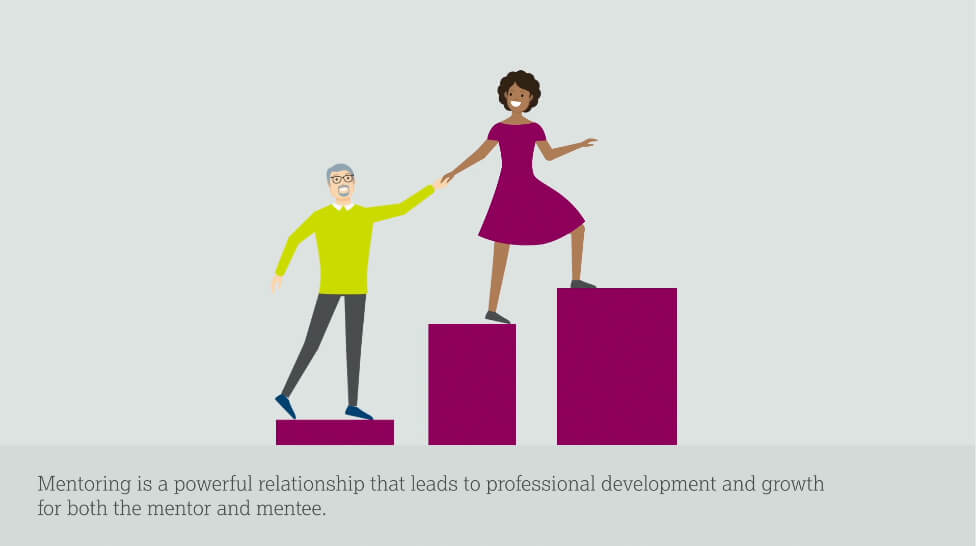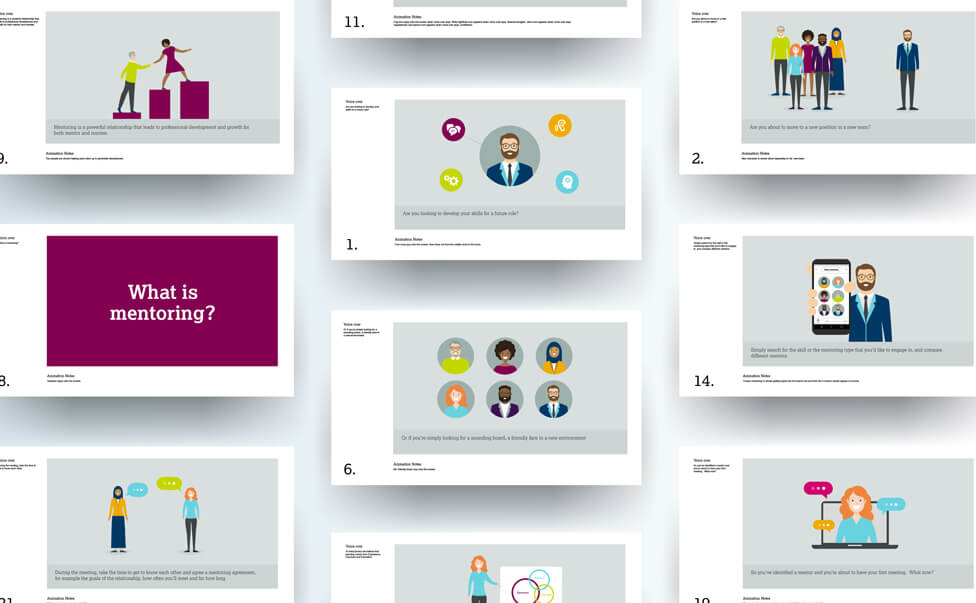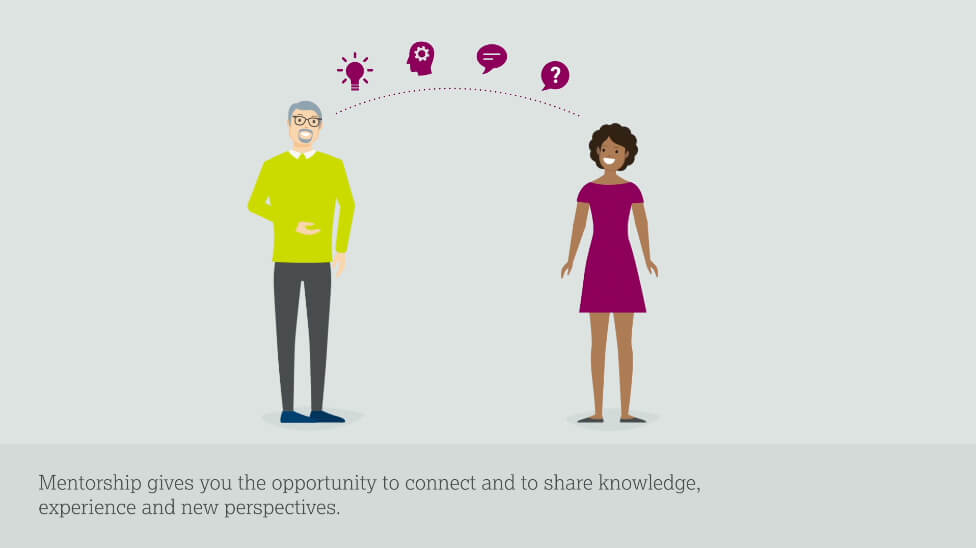 Employees are represented by a set of six reoccurring stock characters that we customised in the AstraZeneca brand colours. With a few characters at play, we kept the animation style simple to avoid distracting the audience and allow them to focus on what steps to follow to apply.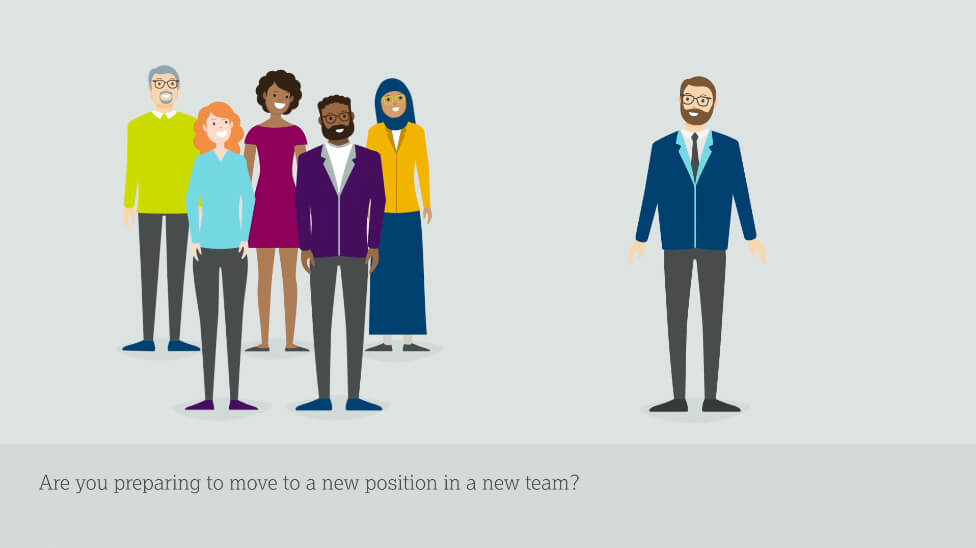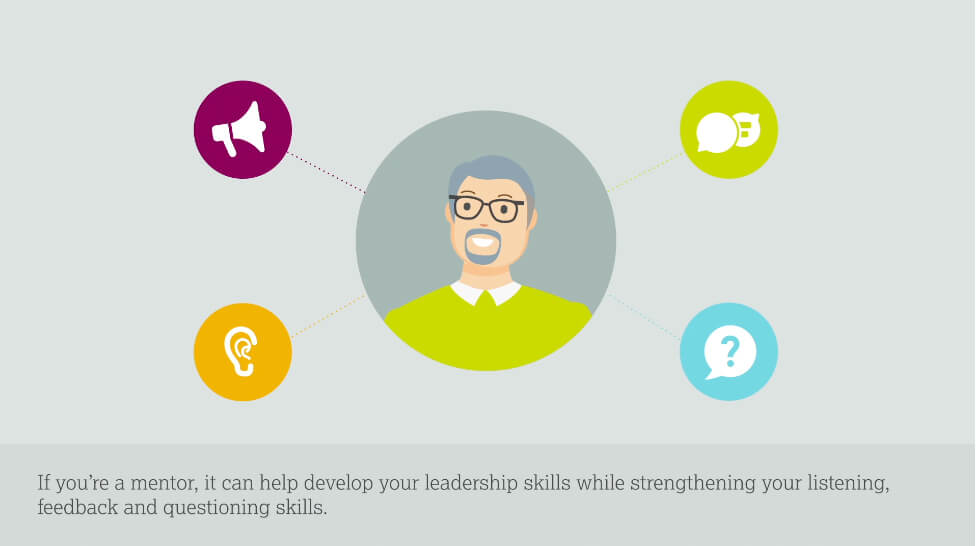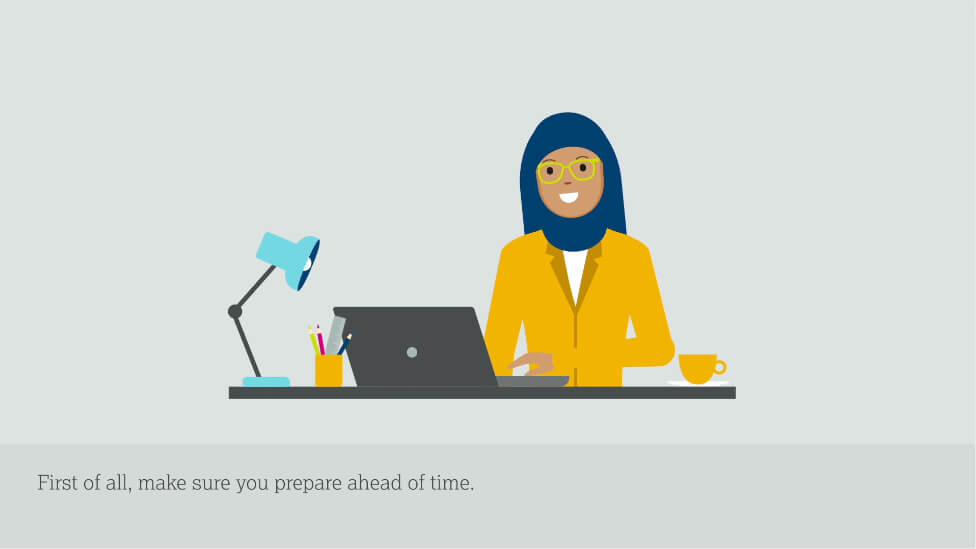 The animation also includes a selection of icons from our client's brand, ensuring visual consistency with other branded materials, and immediately creating a sense of familiarity for employees.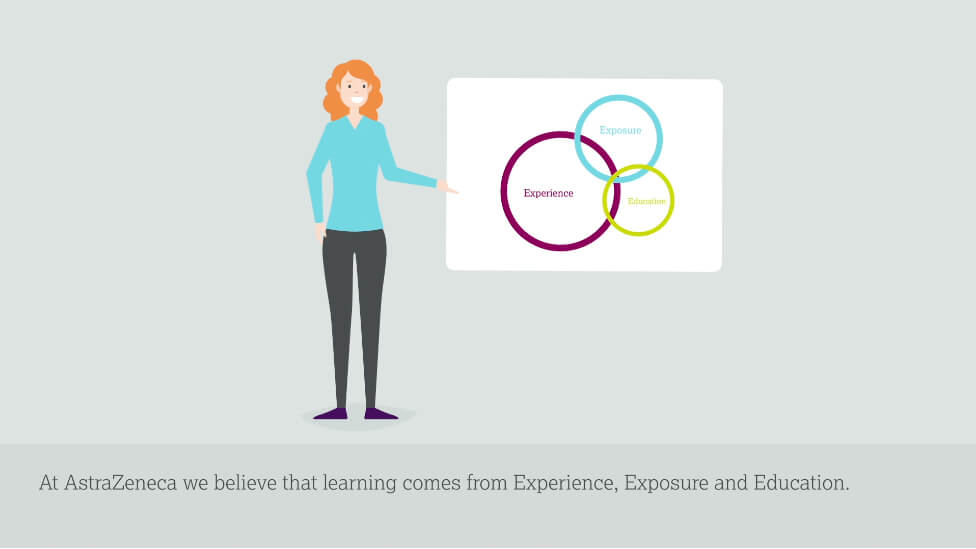 Each step of the process is explained in a clear and detailed way thanks to a series of captions that complement the voiceover and visual instructions.
Both the animation style and the copy are dynamic and energising, encouraging employees to take action. As well as English, the captions are also available in 9 other languages (French, Portuguese, Italian, Spanish, German, Swedish, Russian, Chinese and Japanese), helping reach AstraZeneca employees in every corner of the globe.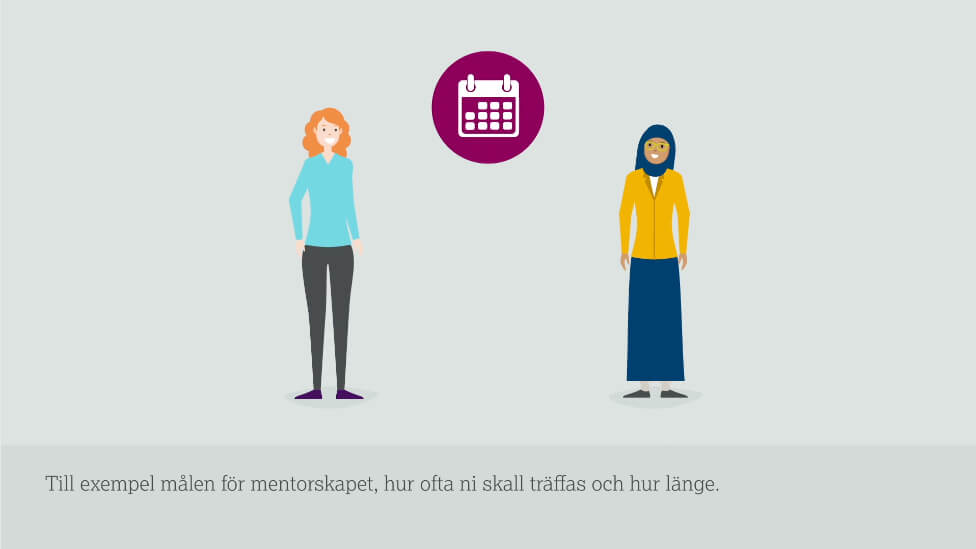 We chose a voiceover artist with vibrant, warm, velvety tones, contributing to the relaxed and friendly feel of the mentoring explainer animation. The music track and carefully chosen sound effects add to the overall appeal of the mentoring explainer animation as a strong employee education and engagement tool.