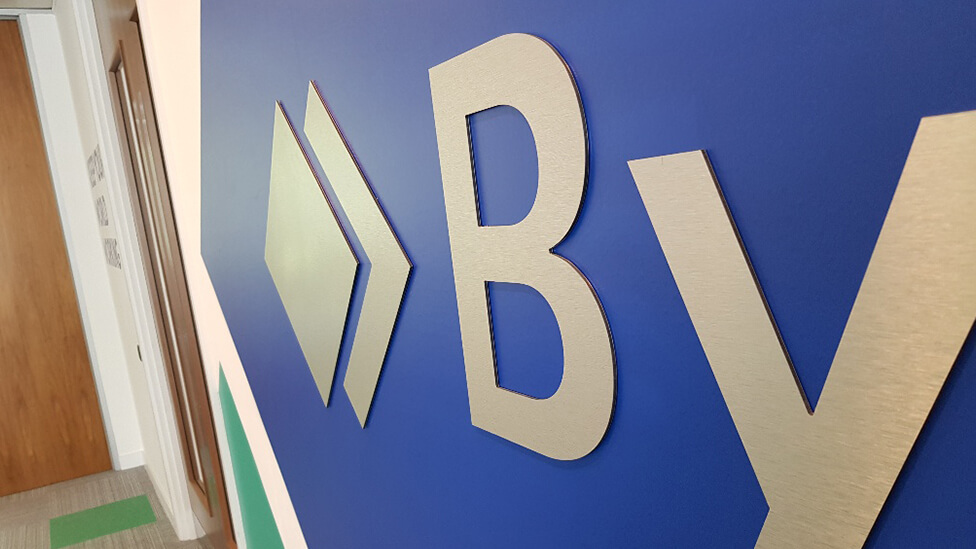 A dynamic yet solid office branding design solution that turned an empty office into a welcoming and engaging space where ideas and employee recognition flow.
Background
Our client's data-led logistics and locker technology for global businesses "keep the world working". ByBox software platforms and physical lockers enable hundreds of blue-chip businesses to operate with less inventory and reduce costs thanks to the company's expertise in field services and innovative software solutions.
Following continued success and growth, ByBox decided to not only relocate its headquarters, but to move to a much larger office space that was a complete blank canvas.
Challenge
To turn an empty space into a welcoming and motivating space that employees can embrace and identify with from day 1.
Solution
Inspired by our client's simple yet strong brand, the office branding design relies on a series of highly visual features – frosted vinyl on glass, wall graphics, new thinking spaces – that energise employees and visitors as soon as they step in.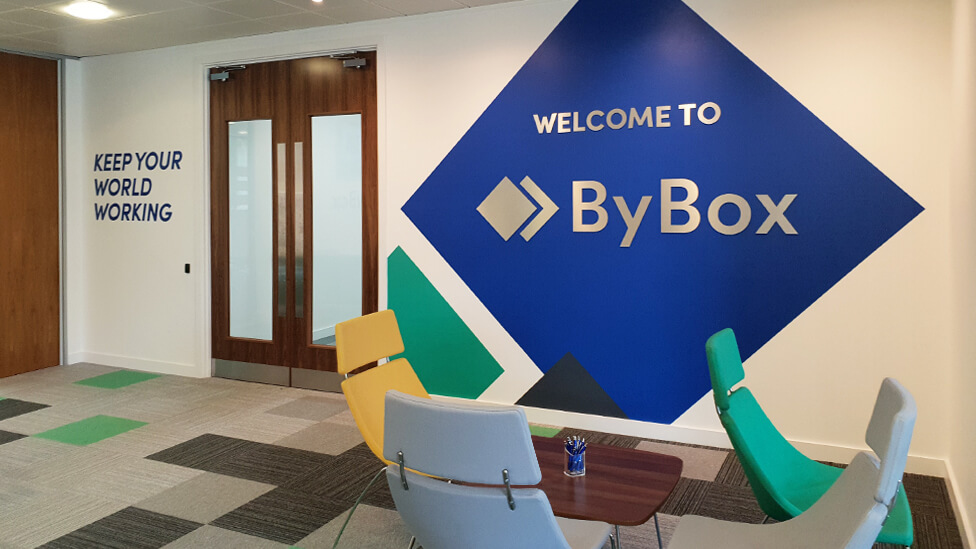 Strategically placed, the visuals fill the office space and focus the angle of vision, yet leave room to absorb and reflect on what ByBox stands for.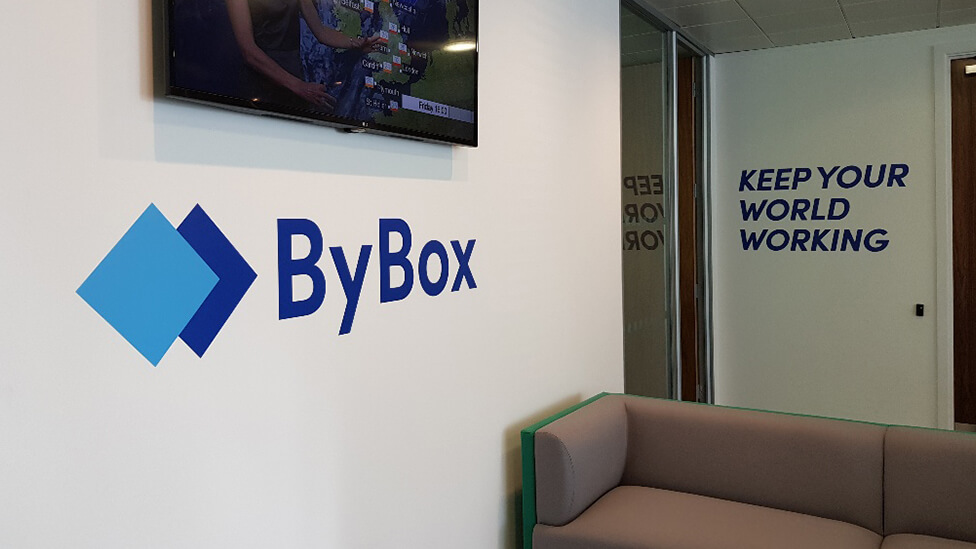 To maximise an empty space opposite a hot-desking area, we designed the Create zone, where bright colours and soft informal seating encourages conversation and the generation of new ideas.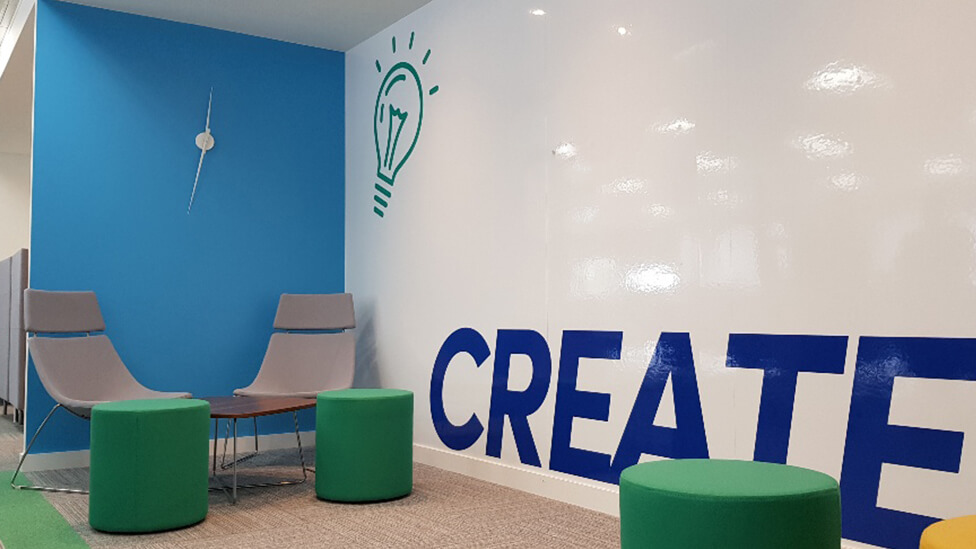 A signature wall of diamond-shaped panels communicates the importance our client places on recognising employee achievements.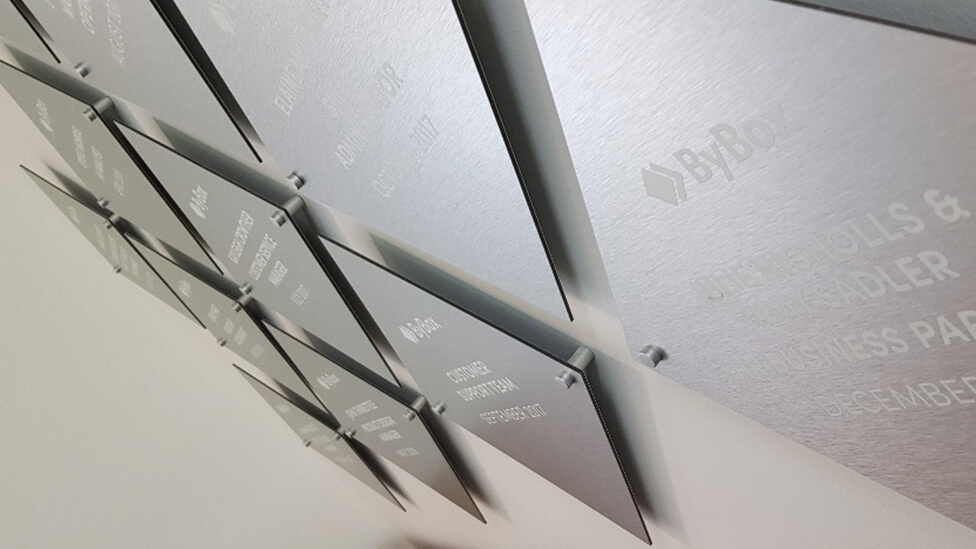 The choice of materials not only adds to the beauty of the feature – metal is also the perfect vehicle to transmit the idea that solid achievements will stand the test of time, maximising employee engagement and participation in idea-generating initiatives.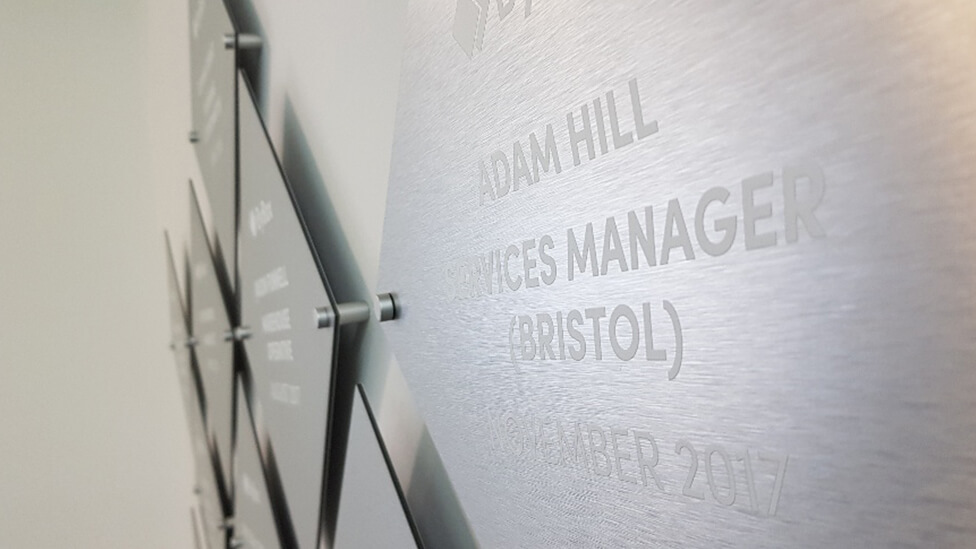 Despite the solid and static appearance of the employee recognition wall, new diamond shapes can be easily added to make way for the latest achievements, allowing teams to feel that employee recognition is not an isolated experience, but it runs through the organisation at all times.
Instead of numbering the various meeting rooms in the space, we opted for a mixture of strong and inspiring names, a nod to the qualities displayed by ByBox employees.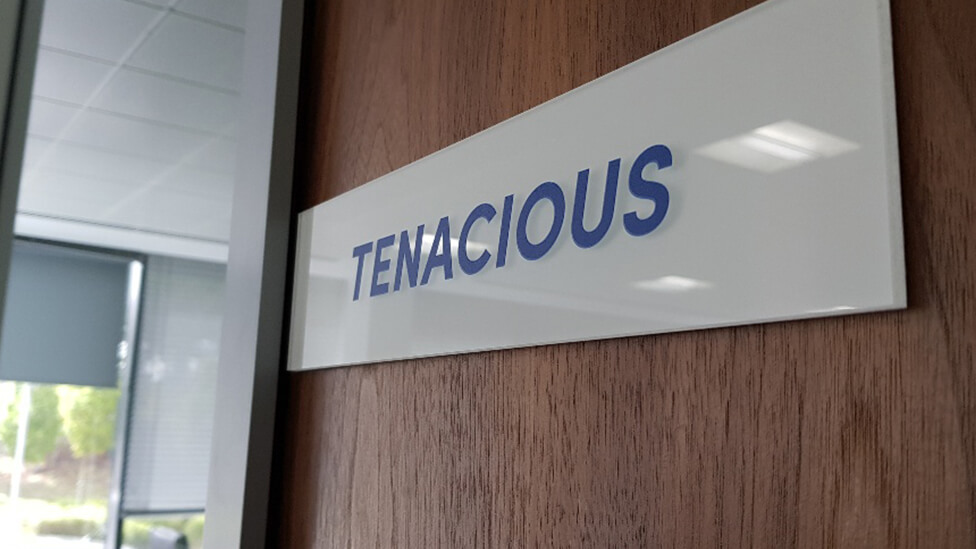 Prominent yet minimal blocks of colour are the perfect addition to the boardroom environment, making the ByBox brand an active meeting participant.