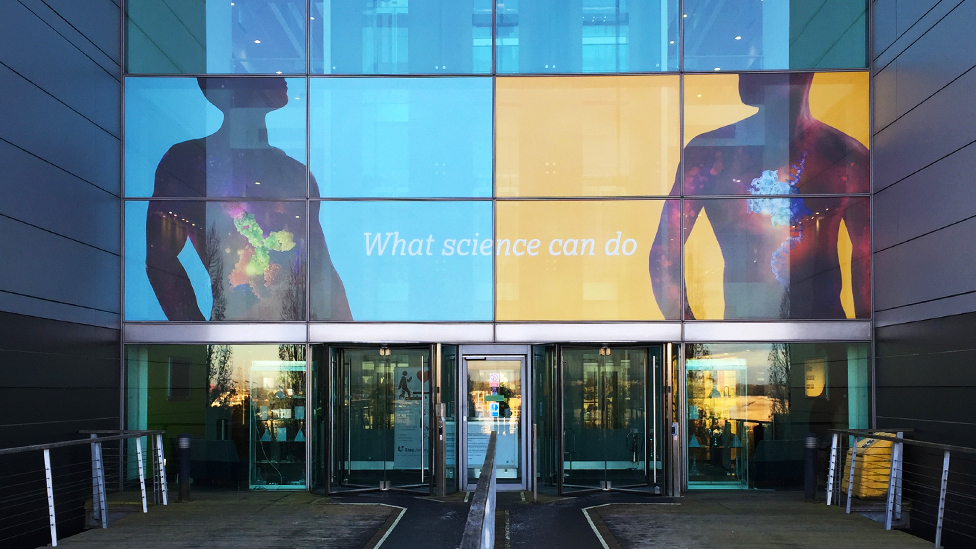 The office branding we created for AstraZeneca increased levels of employee engagement by inspiring pride in staff and making them feel they are an essential part of the organisation.
Background
Recent research suggests that the environment employees work in affects their creativity, motivation, health and happiness. It also plays a major role in how engaged staff feel, which often has a knock-on effect on productivity.
Inspiring workspaces can be particularly important to create a sense of unity, consistency and common purpose in big organisations with multiple locations, where teams may feel they work in silos and the company vision may get diluted.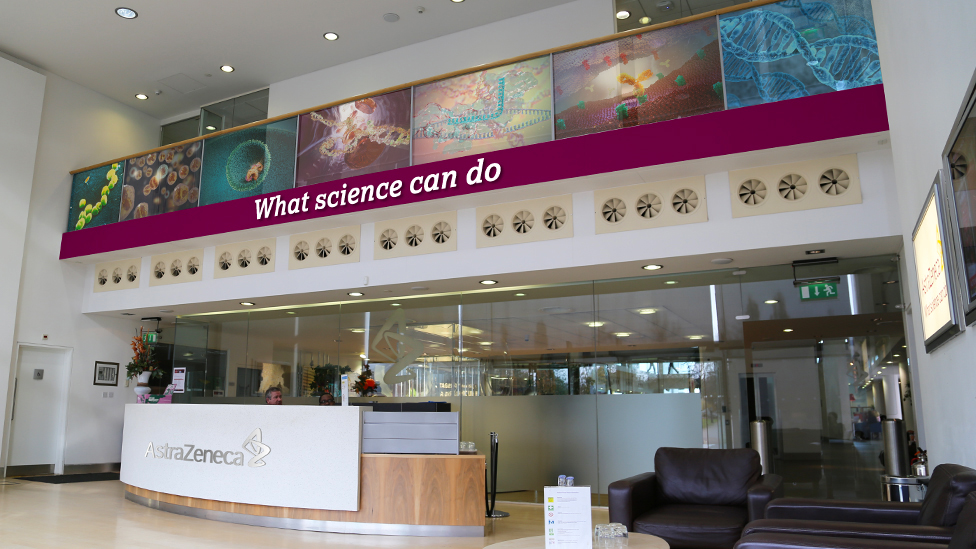 Challenge
AstraZeneca wanted to instil a sense of belonging in their Marketing staff. The team had recently relocated to a new office, and at times felt isolated from their main scientific operations colleagues, who worked in different locations.
A fresh and revitalised office branding would welcome them after the Christmas break, aimed at contributing to a positive outlook and injecting enthusiasm for the new year that had just started.
Solution
Our experiential design team transformed a generic corporate office into a unique workspace. By focusing on the scientific expertise and constant innovation that has made AstraZeneca a global leader in healthcare, employees feel inspired and get a sense of pride.
The branding we created uses vibrant colours that fill the offices with energy, improving the experience of staff who work there daily, as well as how visitors perceive the company, who leave with a lasting impression.
Beautiful images of scientific research bring AstraZeneca's achievements to life.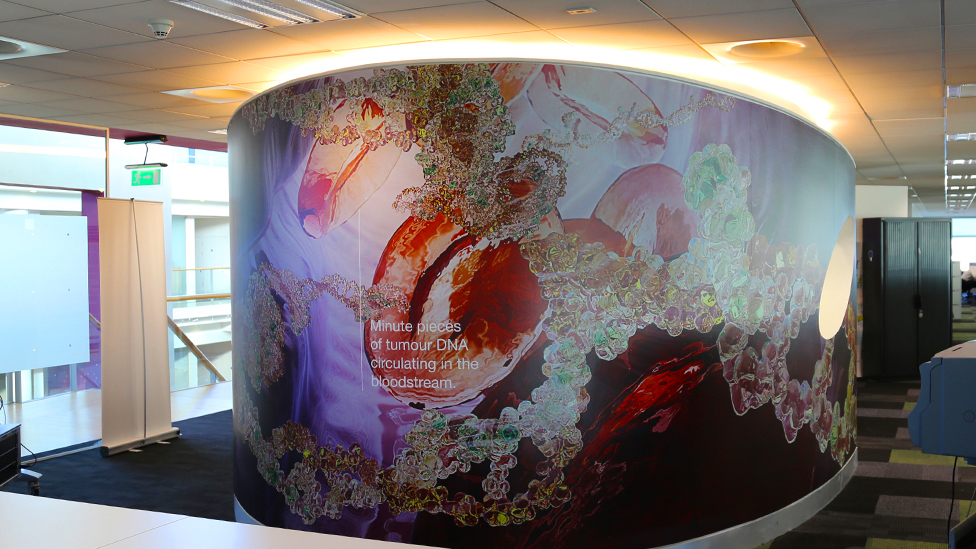 Highlights
The office branding was designed and produced in a way that made it easy to apply to a variety of curved surfaces and shapes.
Frosted vinyls featuring scientific images help guarantee the privacy of directors' offices without compromising on the design.
Employees are exposed to the new design in communal and break-out areas, including café, lifts, office floors, pods, conference suite, atrium, internal wall graphics, lightboxes and window panes.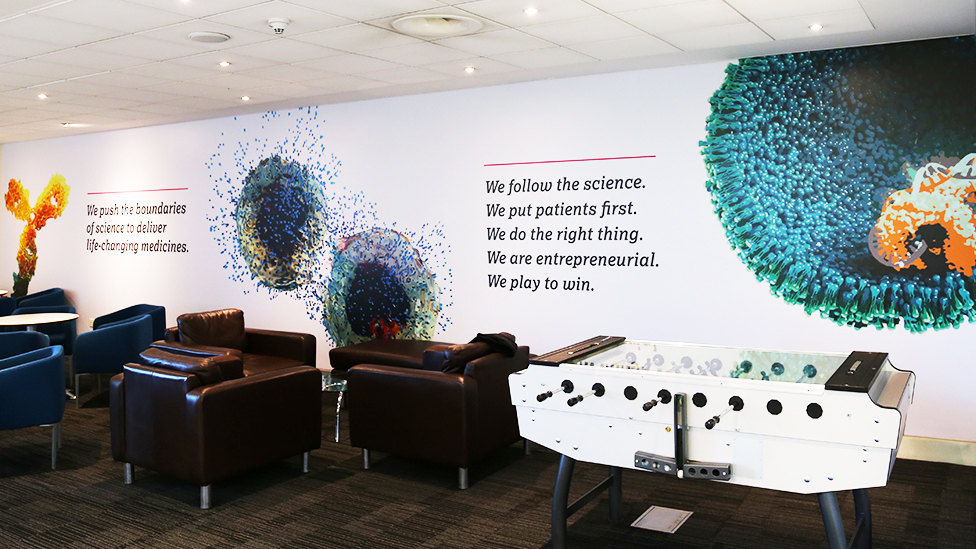 This new office branding solution proved to be a highly effective employee engagement tool.