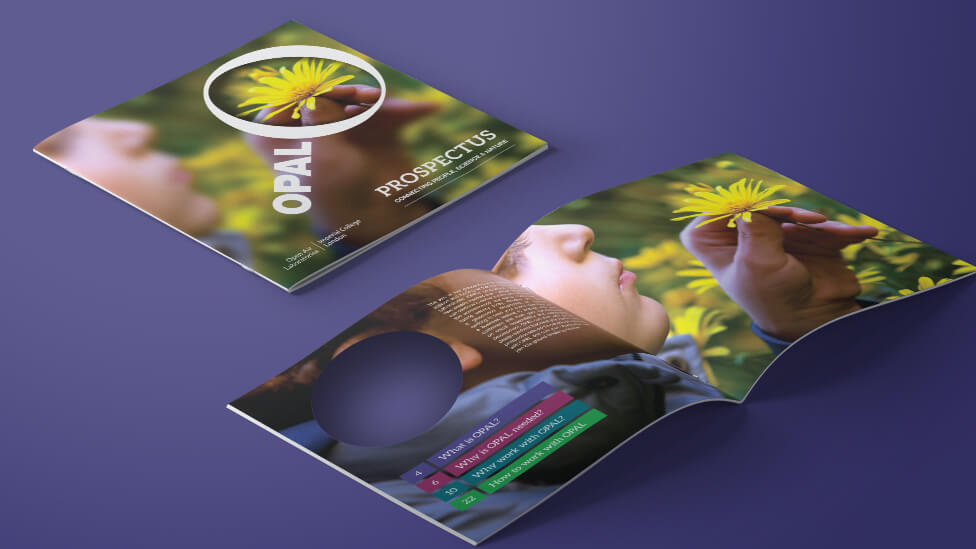 A striking prospectus design to attract support to OPAL, a nationwide initiative led by Imperial College London, conceived to inspire all levels of society to collaborate and get closer to nature.
Background
The Open Air Laboratories programme (OPAL) is a nationwide science initiative that allows citizens to get hands-on with nature, regardless of ability, background, or age. The programme involves taking experts – Community Scientists – into the heart of the community to explore the natural world with local people, who become contributors to important scientific research.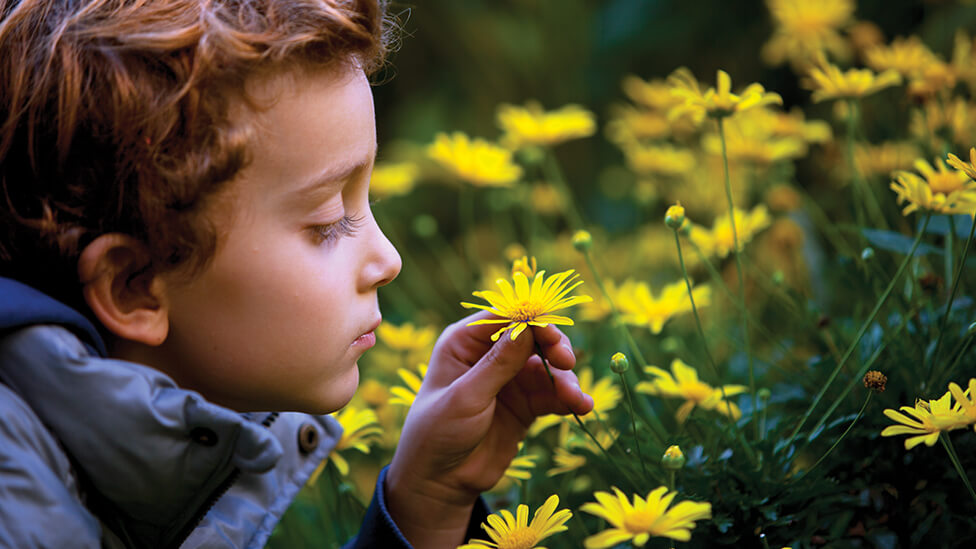 Launched in 2007 and led by Imperial College London, the concept brings together scientists, policy makers, amateur experts and the public. OPAL's objective is to exchange knowledge and skills, and establish long-lasting relationships to ensure environmental issues, of both local and global importance, come to the surface and are investigated thoroughly.
Initially funded by the National Lottery, OPAL aims to make more than a million people more aware of the natural spaces surrounding their towns and cities, and inspire everyone to make individual contributions to protect nature.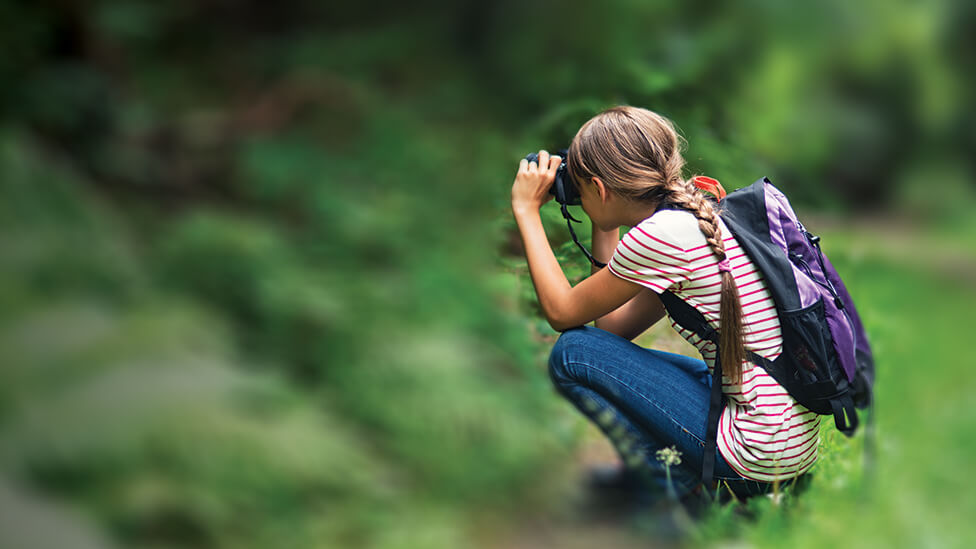 Challenge
The programme is supported by revenue generated through membership schemes, as well as partnerships with local businesses and organisations.
To continue to attract funding, Imperial College London asked us to create a prospectus design that would ultimately help them reach their objectives: to inspire lifestyle changes; to help inspire a new generation of environmentalists by appealing to everyone, including under-represented sections of society; to develop an exciting educational programme; to instil a much deeper understanding of the state of the natural environment; and to build solid partnerships between communities, volunteers and the statutory sector.
"We're very happy with the result.

The OPAL Director feels that the colour, aesthetics, length and the way that the messages are communicated are 'just the job'. We enjoyed working with yourself and others in the Parker team and found you all to be professional, efficient and effective." 
Solution
Striking photography leads the prospectus design, presenting the new generation of environmentalists it aims to inspire hands-on with nature. A blurred treatment on some of the images hints at a sense of discovery – a reveal – when exploring the natural environment around us.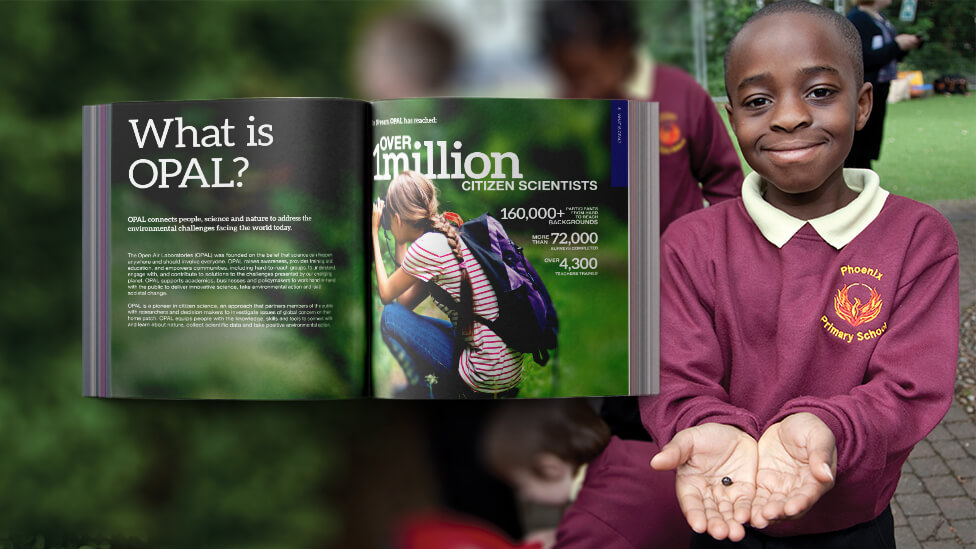 Information hierarchy is organised through blocks of colour, infographics and memorable icons.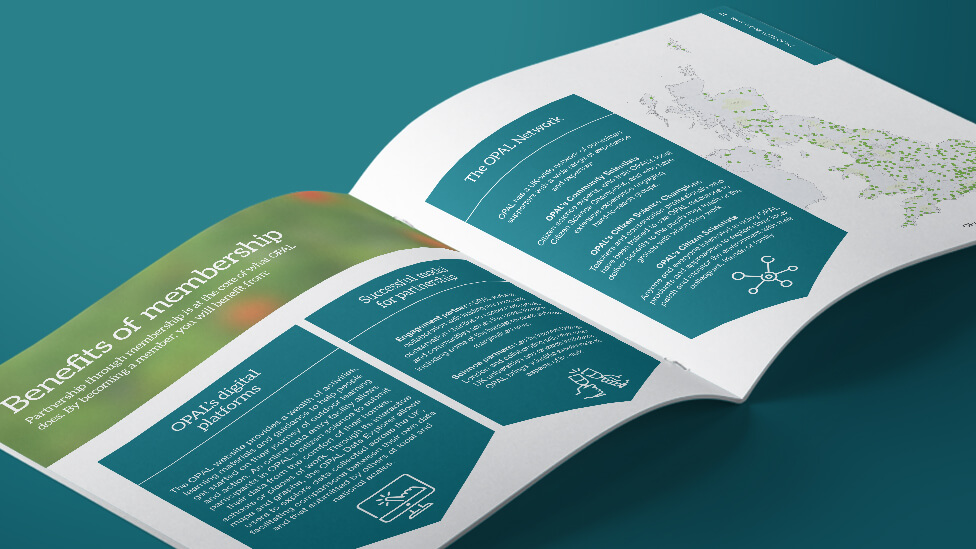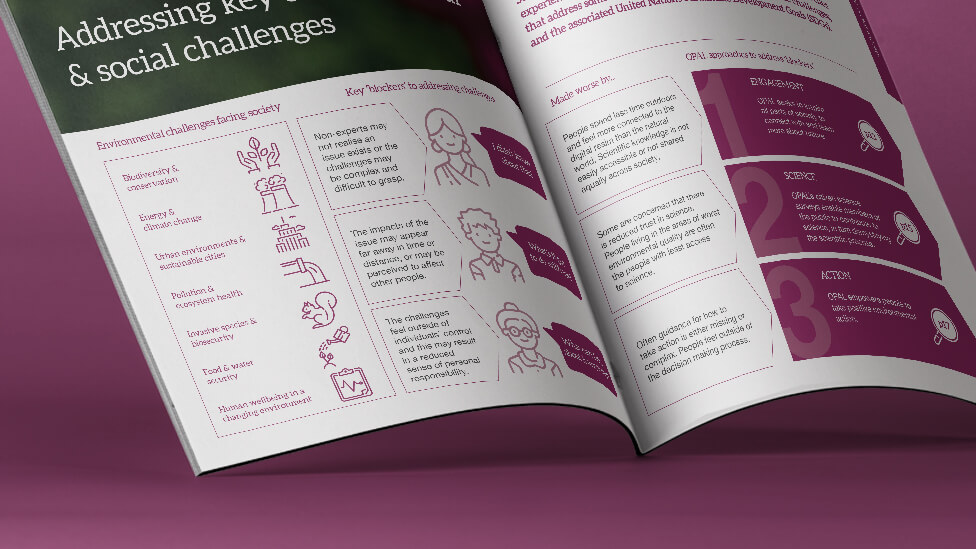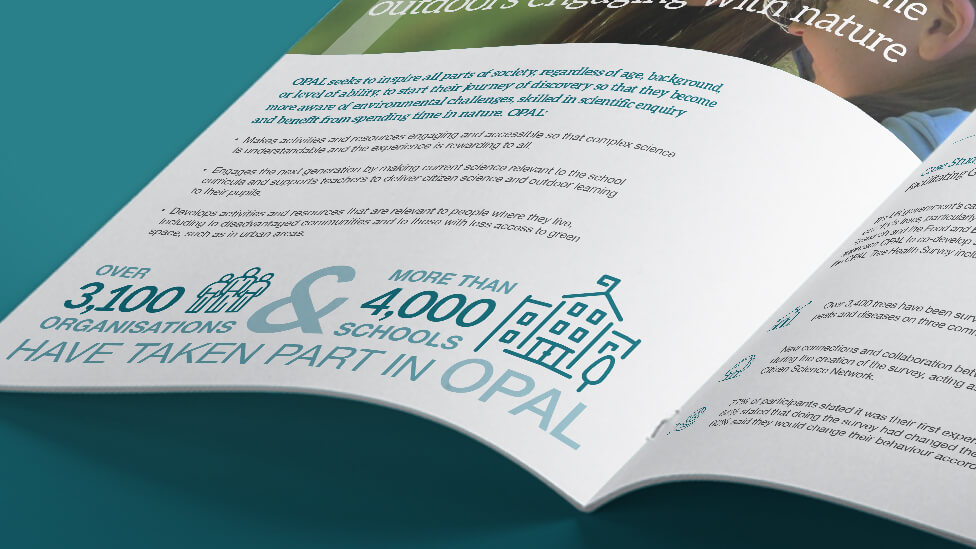 A word cloud on the back cover provides a memorable finishing touch, and cements the concepts of collaboration, learning and discovery.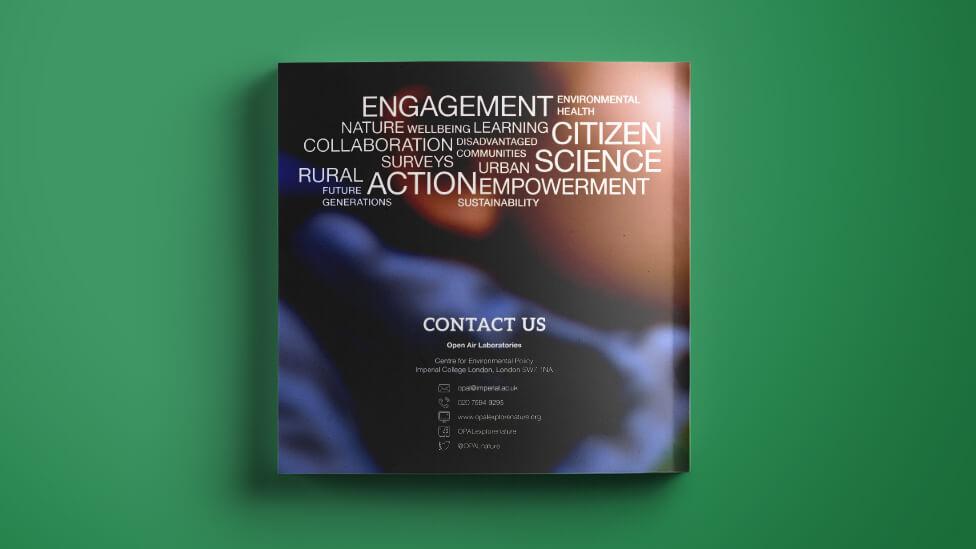 Have a look at other examples of prospectus design and brochures we've designed over the years.