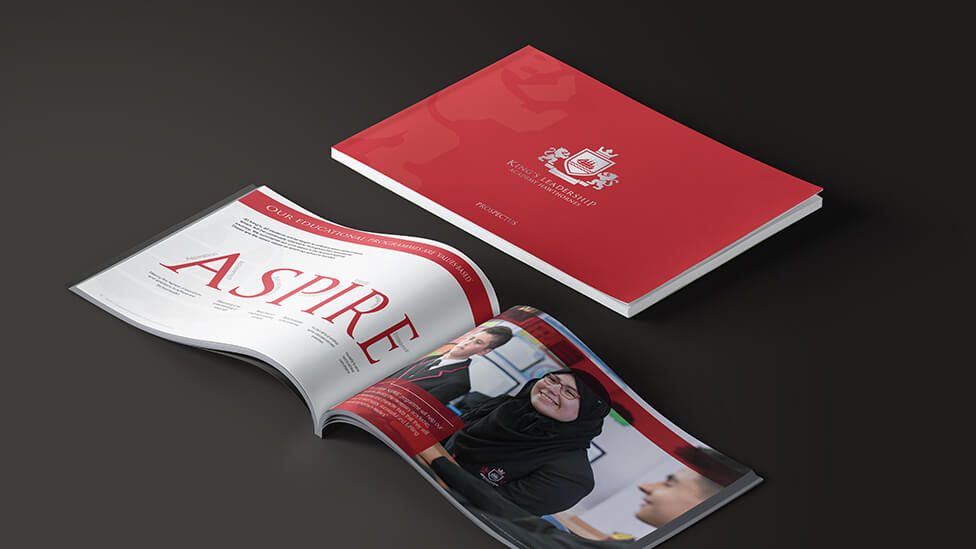 As part of a campaign to launch the latest addition to King's Leadership Academy, we created a striking school prospectus design to attract ambitious students passionate about their future.
Background
King's Leadership Academy, part of The Great Schools Trust, focuses its efforts on not only supporting students along their academic development, but also on transmitting a strong set of values developed with the concept of leadership in mind.
Aspiration and Achievement, Self-awareness, Professionalism, Integrity, Respect and Endeavour –

ASPIRE
For the last few years, the Academies have been making a tangible difference to communities in the North West, serving pupils in disadvantaged urban areas of Warrington, Bolton and Liverpool.
Challenge
The latest school to become a King's Leadership Academy – King's Hawthornes in Bootle, Merseyside – needed our help attracting new students. As part of a rebrand exercise and campaign to launch the newest addition to the King's family, they asked us to design a school prospectus that would attract driven students who are passionate about their education, and about how much they can achieve in life.
Solution
Through its understated yet impactful design and premium print finish, the school prospectus transmits a message of excellence and the highest academic standards.
The way content is organised – blocks of colour, prominent fonts, impactful images – focuses on informing and inspiring at every page turn.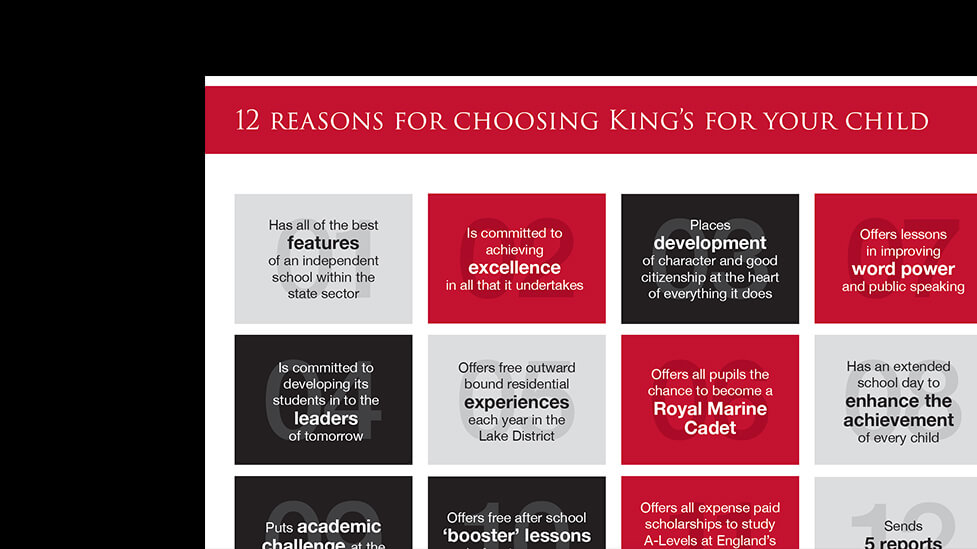 Dedicating a full page to our client's values adds impact and helps communicate the vital role they play in the success of King's Leadership Academy learning programmes.
The perfect backdrop for confident and inspiring messaging, the fresh and natural photography style is the result of a professional photo shoot we organised for our client.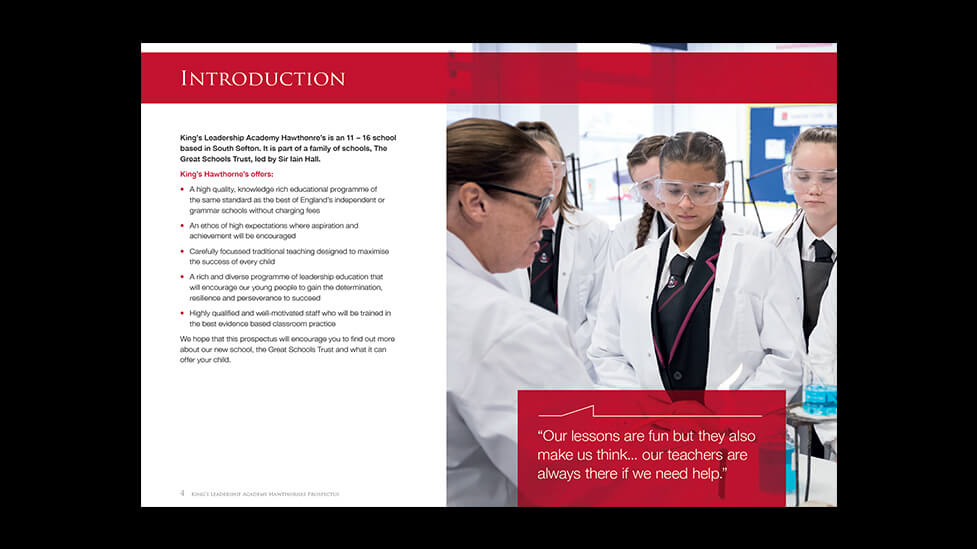 We art directed students and teaching staff, to ensure they felt relaxed and at ease.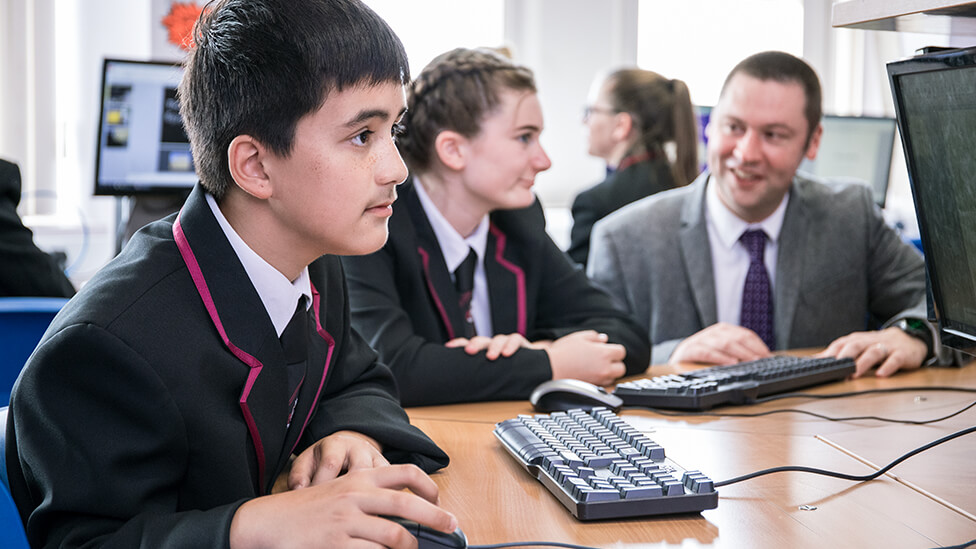 The Principal at King's Leadership Academy Hawthornes shared some extremely positive feedback
"I have worked with Parker on several projects in recent years, the most recent being a complete rebranding of the school, including a new prospectus.

The attention to detail and care that Simon Hallows and his team brought to the work was quite simply superb in every facet of the project from beginning to conclusion. 

The design work was stunning, and the process was of huge clarity. While this process was deeply impressive, the most gratifying aspect of the work carried out was the depth of understanding demonstrated in relation to the school's values, what it is trying to achieve and how the repositioning of its brand could effect long lasting change for the better for the students of my school. I found this extremely powerful on a personal level.

The work was done entirely as a partnership, with the greatest good humour, care and the finest attention to detail. I hope this partnership can thrive further as we move on as a school.

I cannot recommend Parker's work highly enough."