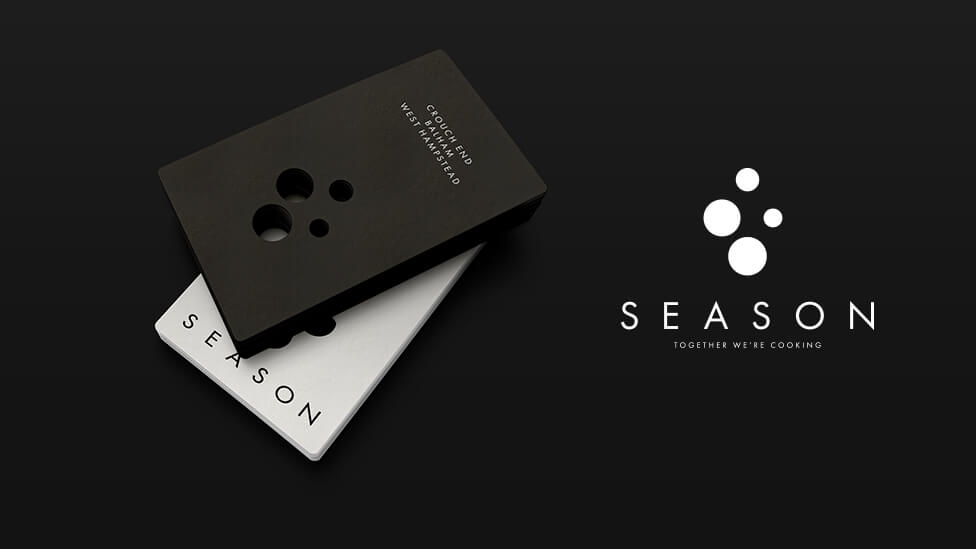 Going beyond a simple shop logo design request, we created an identity that speaks to an audience tired of "just OK", and who feel they deserve not only better, but something truly special.
Background
For over a decade, Season has been feeding its passion for fresh cooking and beautiful design by travelling the world finding and testing the latest innovations in cookware and kitchenware to bring back for sale online and in-store.
The company, entirely staffed by home cooks, professional chefs and design obsessives, is driven by more than a true passion for cooking. Beautiful and functional design is at the core of their main aim – to make dining at home better, simpler and more enjoyable, by finding the perfect solution to keep their customers away from a ready meal.
Challenge
Simply – to create a new logo design for Season.
Going beyond a simple logo request – to create an identity that would speak to an audience tired of "just OK", and who feel they deserve not only better, but something truly special.
Solution
A modern, engaging, fresh and elegant shop logo design that is subtle and bold, confident and at the same time accessible.

Rationale behind the marque
To symbolise the four seasons we used dots – simple yet effective
Varying sizes relate to the amount of seasonal produce available throughout the year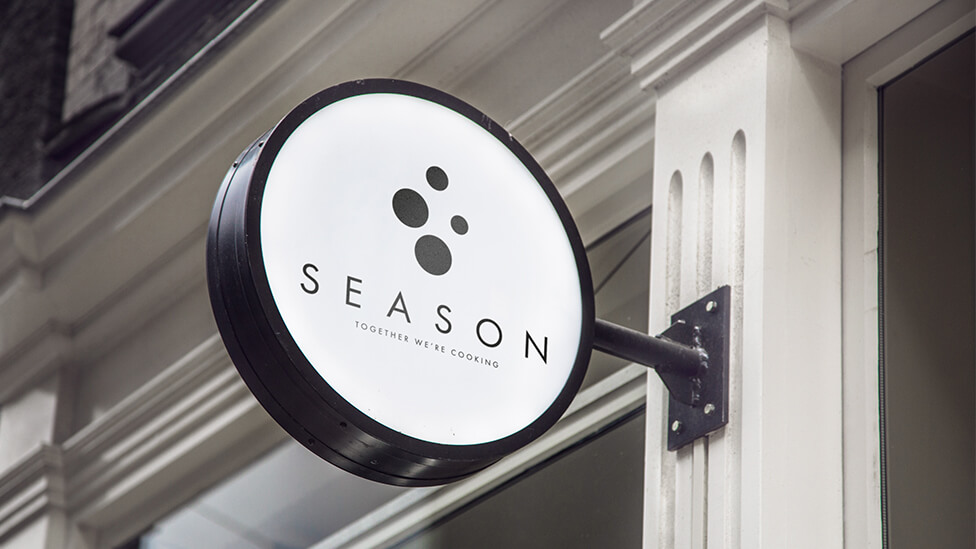 The smallest dots – Winter (top) and Spring (right) – represent the seasons with the lowest produce.
Building in differentiation in the size of the dots creates a powerful and fluid marque that also nods to the physical movement of seasoning food; they're reminiscent of falling granules – salt, pepper, spices – used to enhance flavours.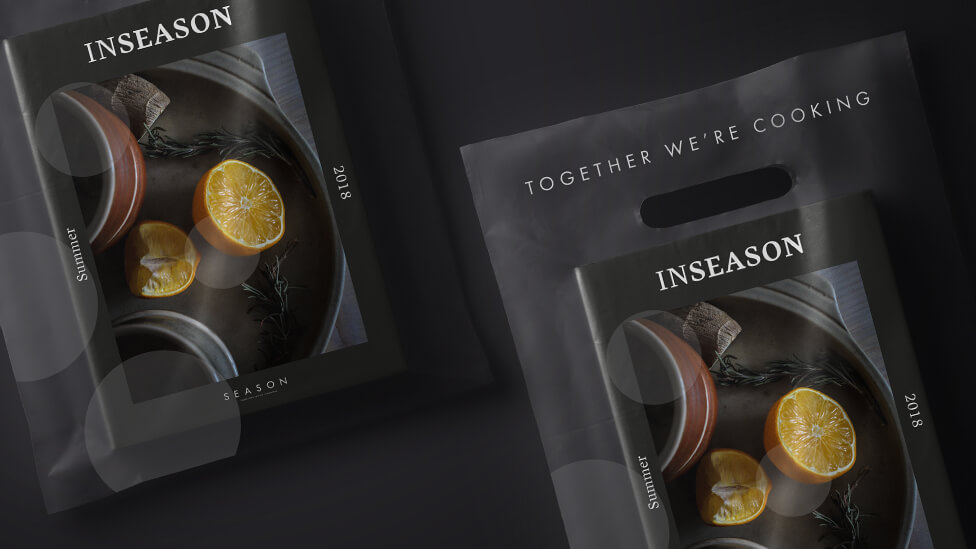 Rationale behind the font choice for the logotype (Futura)
The font choice is warm and personable
Increased letter spacing creates a premium and quality feel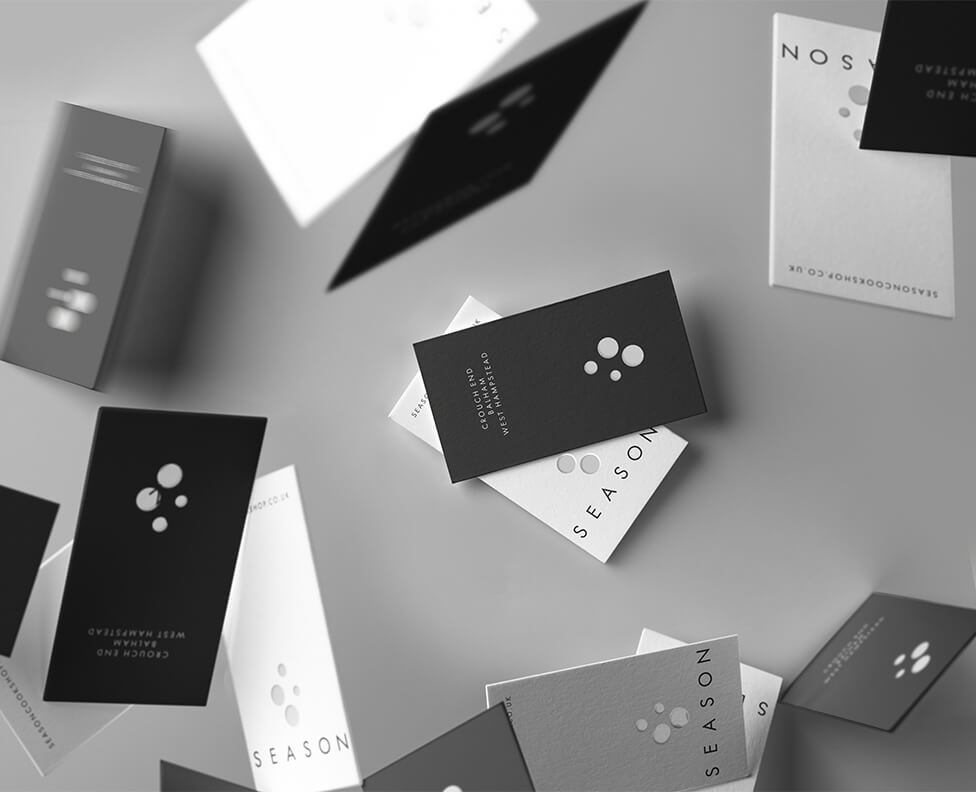 A lockup of logotype and company name helps the audience keep the company fresh in their minds. They combine perfectly, adding appeal.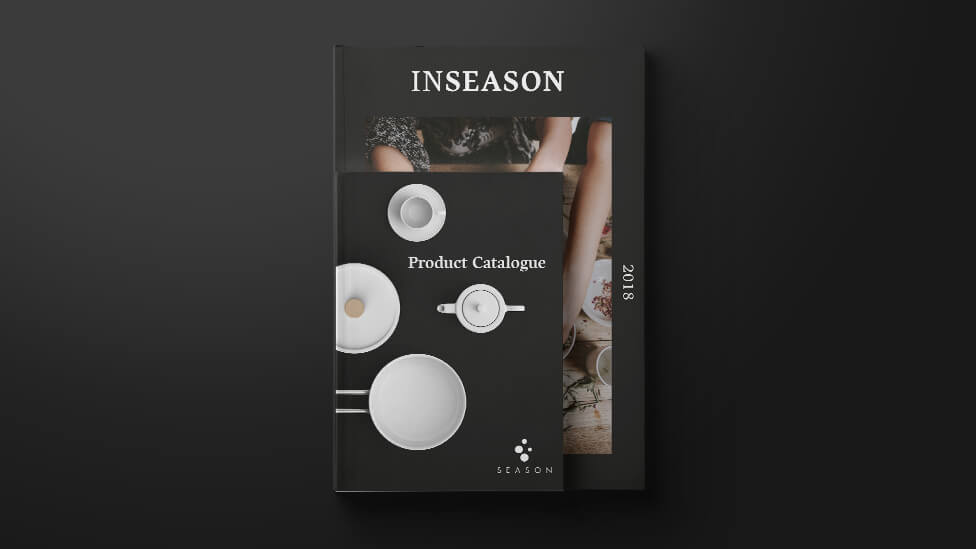 The shop logo design lends itself easily to applications on various media, without losing impact or effectiveness.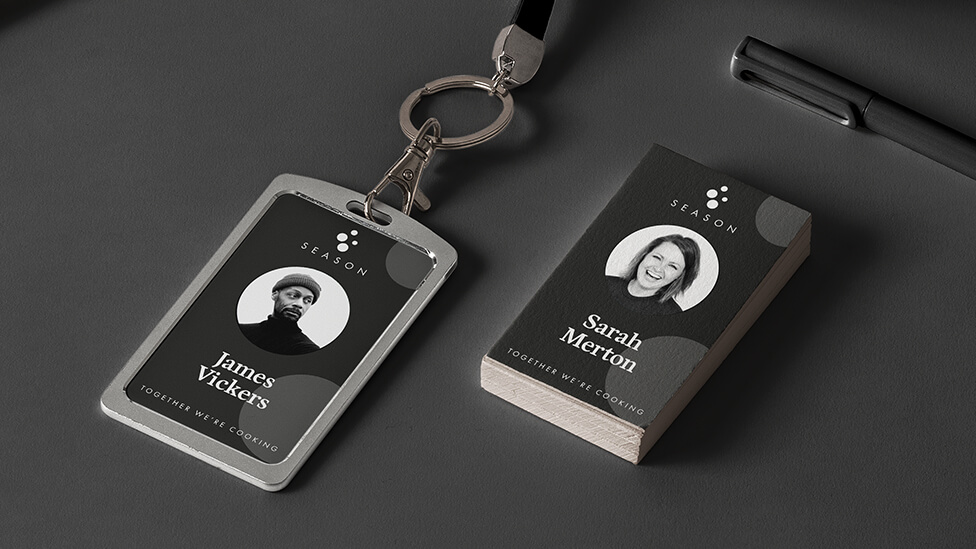 Over the years we have created a wide range of striking, memorable and effective logo design ideas. Click here to see how we've helped businesses of all shapes and sizes reach their goals.