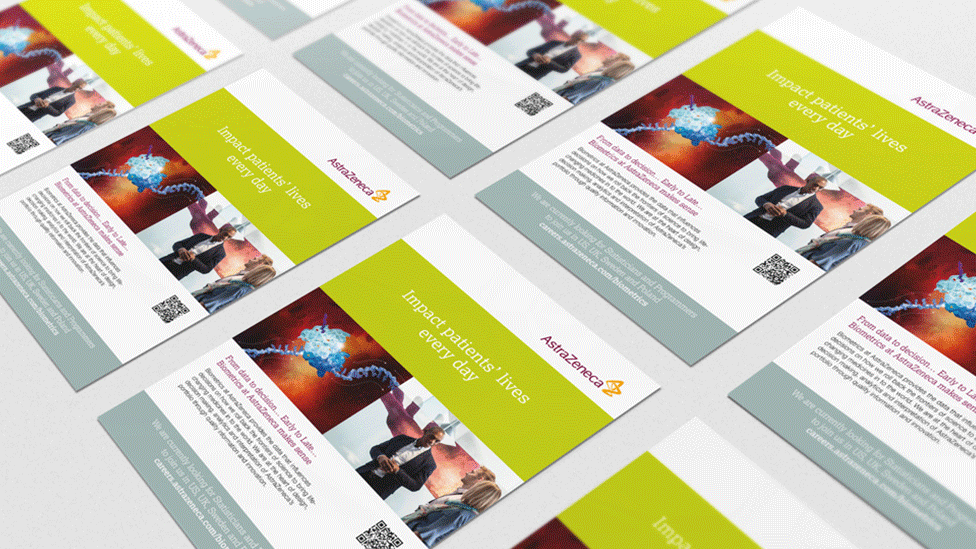 For this careers fair collateral design project, we focused our efforts on exhibition stand graphics and flyer design that exudes a sense of possibility and opportunity.
Background
AstraZeneca is an organisation that puts a big focus on people. The company wants employees of all levels to wake up excited about the day ahead, and they actively look for individuals who strive for that same feeling and commitment to realise their full potential, and who work together with colleagues to make a difference to the lives of patients, regardless of department they work in.
Challenge
Planning a series of campaigns for the recruitment season across the UK, Sweden, Poland and US, our brief was to produce a careers fair collateral design to attract top candidates for a series of vacancies in the Biometrics department.
Solution
Focusing our efforts on exhibition stand graphics and flyer design, the recruitment marketing materials exude a sense of possibility and opportunity.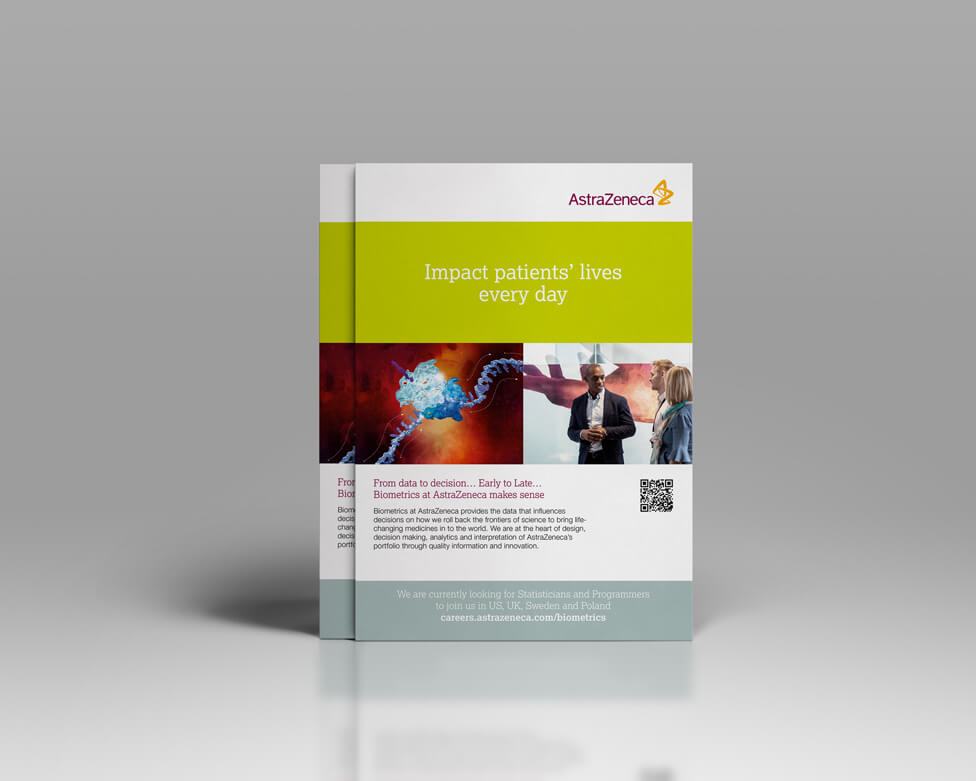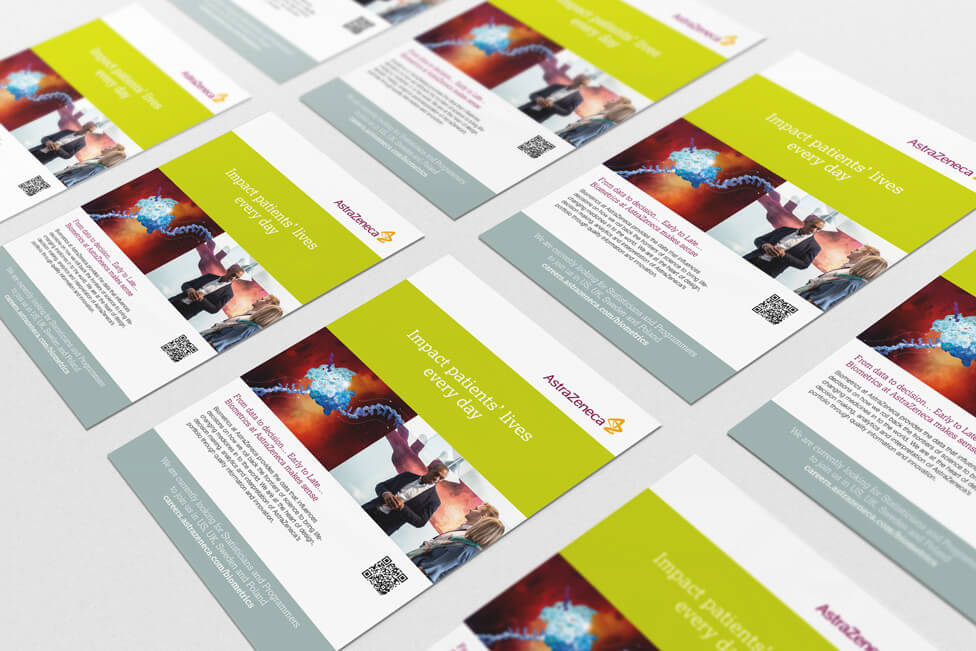 We kept design features to a minimum to let the on-brand photography – chosen from AstraZeneca's image library – and the messaging take centre stage to create maximum impact in the busy environment of a careers fair.
Striking science imagery perfectly complements the people photography, illustrating an environment where achievements in advancing science are driven by the power of a diverse and inclusive workforce made up of strong individuals working together as a team, presenting AstraZeneca as an attractive proposition to ambitious candidates.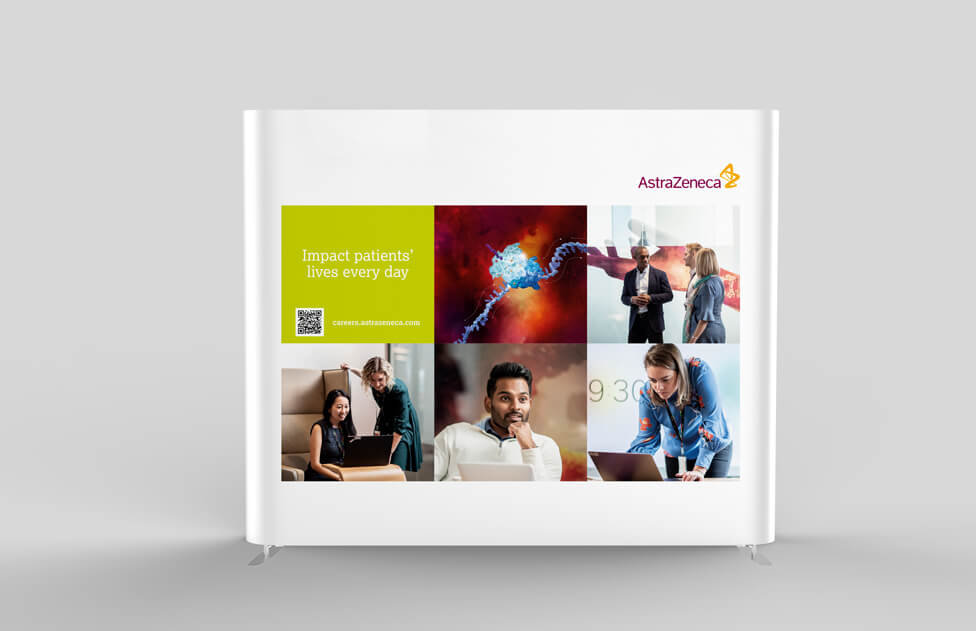 To maximise our client's budget, we created a template-based design that can be easily updated for future events. Another feature that stretches our client's budget is the inclusion of a QR code, allowing career fair attendees to quickly scan for more information on the opportunities available online.
As part of the careers fair collateral design, we also suggested producing branded cotton tote bags, pens, and a recycled plastic sports water bottle with bamboo lid, supporting AstraZeneca's sustainability credentials, another key consideration in the competitive recruitment market.