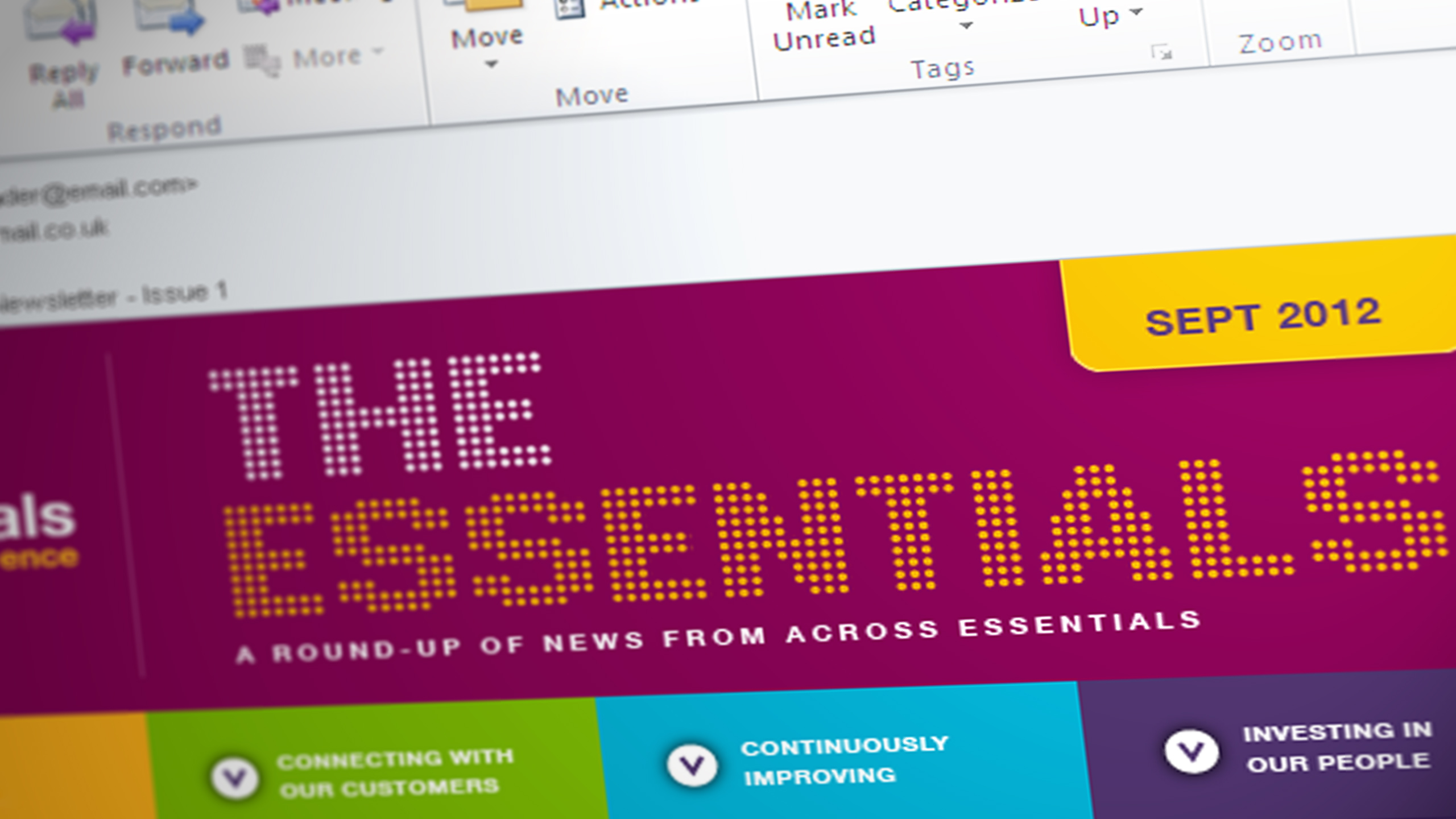 Having branded many of its support and maintenance facilities under the name 'Essentials', AstraZeneca asked Parker Design Consultants to design an e-newsletter template which would allow them to tell employees about regular news and updates to the services.
AstraZeneca wanted to be able to take on the production of each newsletter issue in-house, which is why they specifically asked us to create it as an e-newsletter template. The template had to be simple enough for them to use, but interesting enough to capture the attention of the reader by not appearing bland or boring.
Making full use of the vibrant AstraZeneca brand colours we designed the e-newsletter template with a striking masthead at the top of the page, using blocks of colour to create a simple but eye catching navigation bar.
We designed the e-newsletter template with two columns, the wider of the two to contain the main articles and a narrower column to the right for snippets and smaller stories. To help with the ongoing production of the e-newsletters we provided key AstraZeneca staff with onsite Dreamweaver and HTML training.
The end result is colourful, easy on the eye and has been a huge hit with its readers.