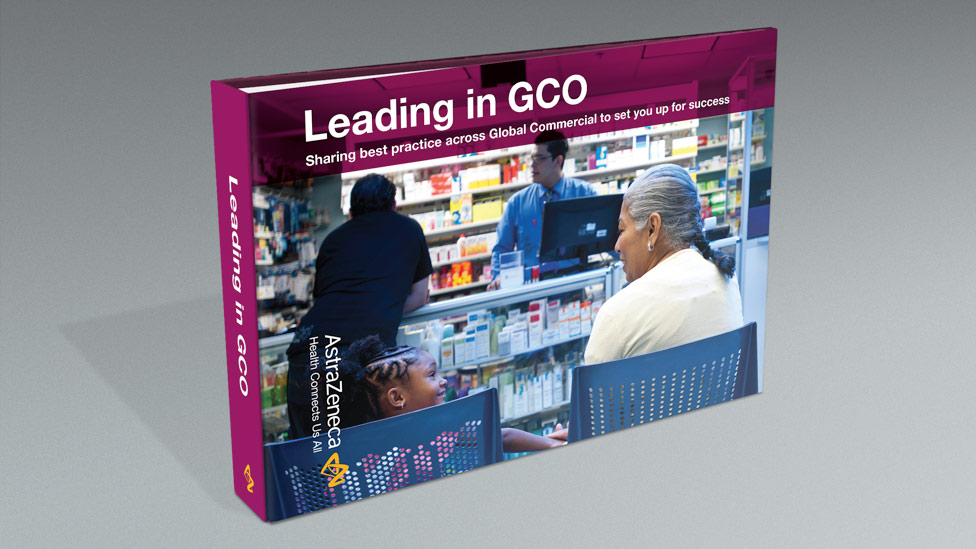 We developed a premium feel employee handbook design to educate senior leaders about corporate strategy and drive company growth.
Background
AstraZeneca, a leading pharmaceutical and biologics company, asked us to develop an employee handbook design for the company's senior leadership. The Leading in GCO handbook was created to help the company maintain the consistency of its business strategy by clarifying standards and sharing best practices among managers across global markets.
Challenge
Intended to be durable and highly visible, the handbook design needed to be an easy to use resource for the company's senior managers.
Solution
Having worked on many of AstraZeneca's internal communications, we addressed the brief with a modular solution which allowed our client to communicate key aspects of the corporate strategy, while also providing management teams with a flexible workbook that could be easily adjusted depending on requirements.
A clean visual style makes information easier to locate and read through.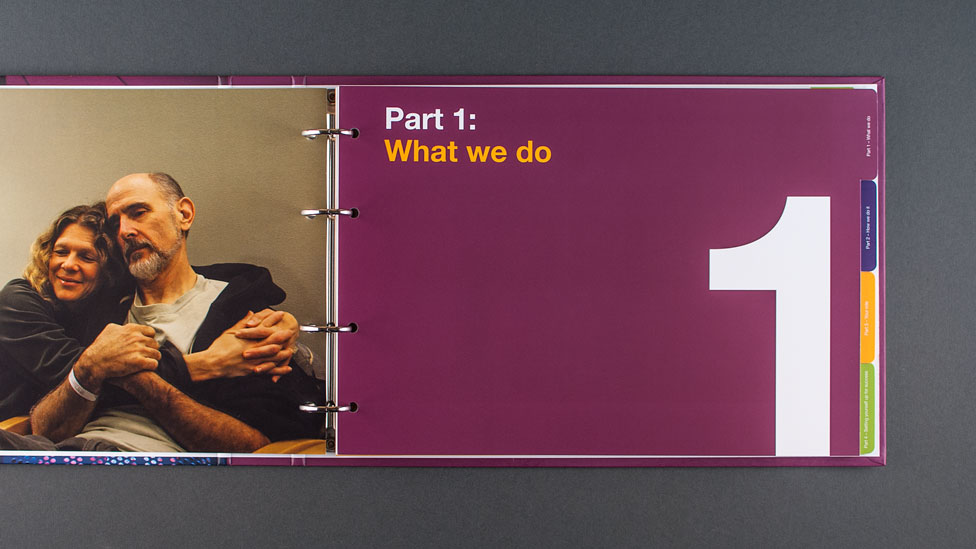 The landscape binder features striking photography, helping readers engage with the content and highlighting the importance that individuals play in the company's overall strategy.
The diverse images perfectly illustrate the company's global workforce.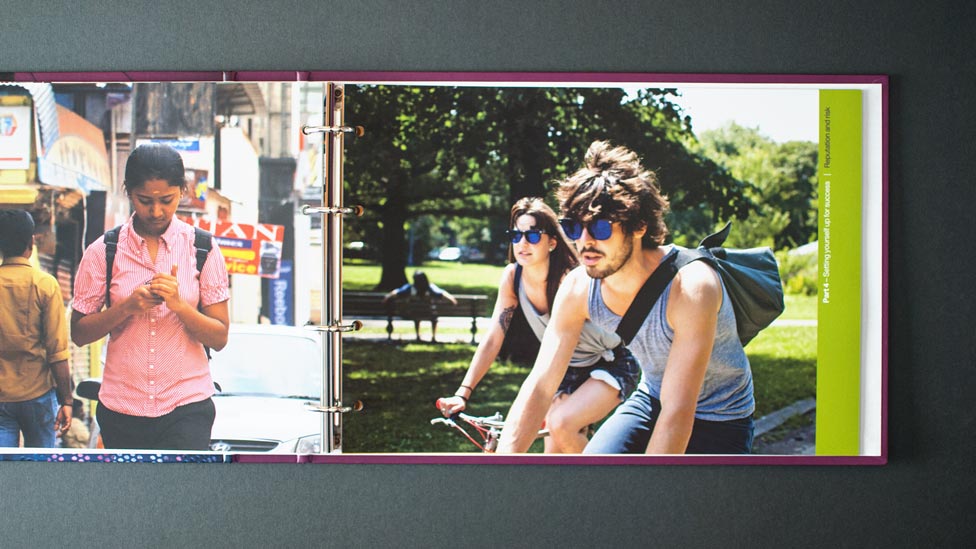 The handbook includes colour-coded section dividers and multiple pages of pre-printed content that can be referenced or rearranged based on individual requirements.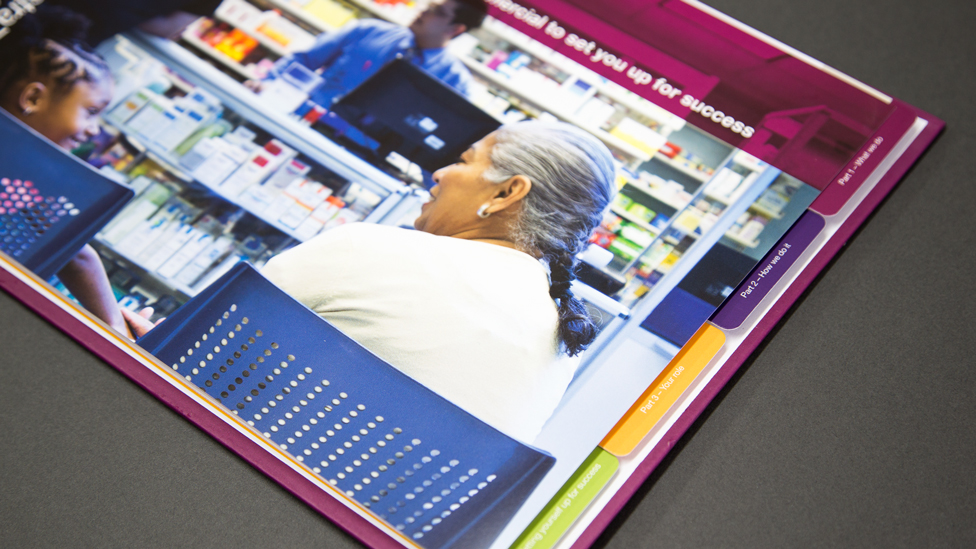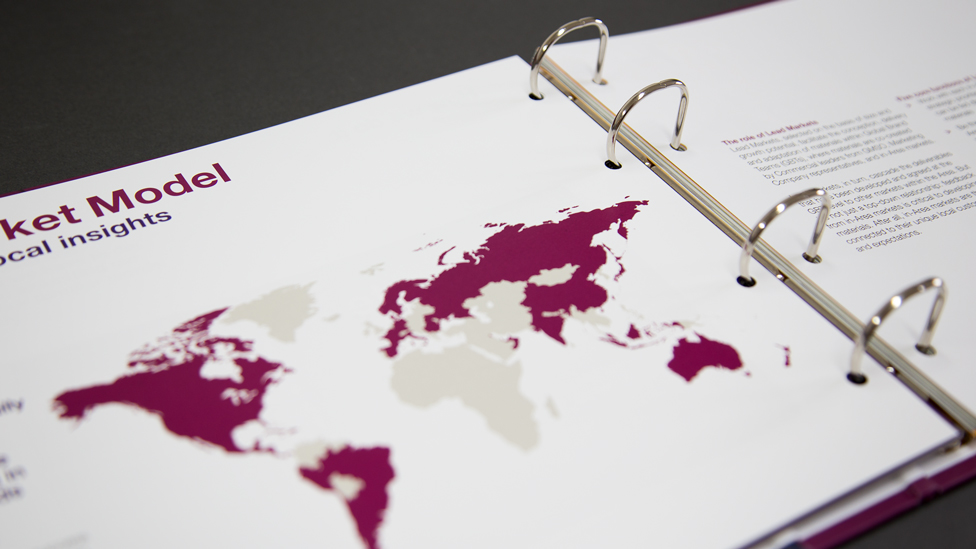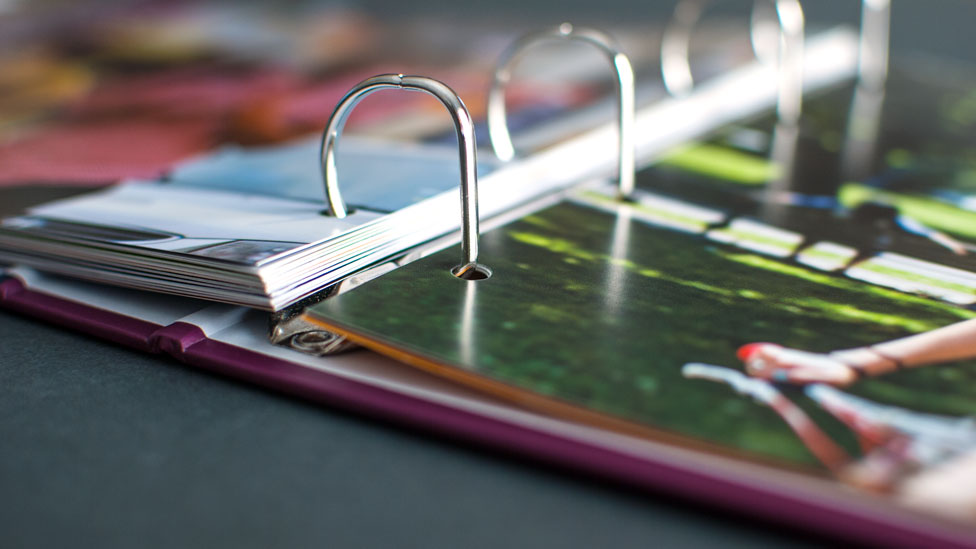 To complete the project, the employee handbook was printed, collated and packaged in a custom-designed box, which elevated its perceived value and highlighted the importance of its content.
AstraZeneca was thrilled with the final result and received positive feedback internally about its effectiveness among the global management team.