This uncomplicated and easily digestible employee video newsletter succeeds at informing and keeping 3,600+ staff engaged every month.
Background
Back in 2016 AstraZeneca moved its global HQ from Cheshire to Cambridge with the aim of building on its partnership with Cambridge University and other research institutions, businesses and hospitals at Cambridge Science Park, which has played a key role in the transformation of Cambridge into one of the world's main technology and bioscience hubs.
Challenge
To keep staff informed of the latest developments at AstraZeneca's Cambridge site and celebrate key achievements, our client asked us to produce a monthly employee video newsletter to be shared on their internal social platform.
As well as an information tool, the video newsletter would also have to act as an engaging and motivational piece of internal communications, with the aim of bringing the 3,600+ Cambridge employees together and up to date on what different teams on site had achieved in the past month.
Solution
To maximise engagement, our video production team kept the newsletter to just under a minute, and built it in an easily digestible format that also guaranteed high viewing figures.
Despite the video's short length, a variety of visual devices help showcase each piece of bite-size information, whereas the music track elevates the video newsletter with its warm and relaxed tone, allowing audiences to absorb each block of information without unnecessary distractions.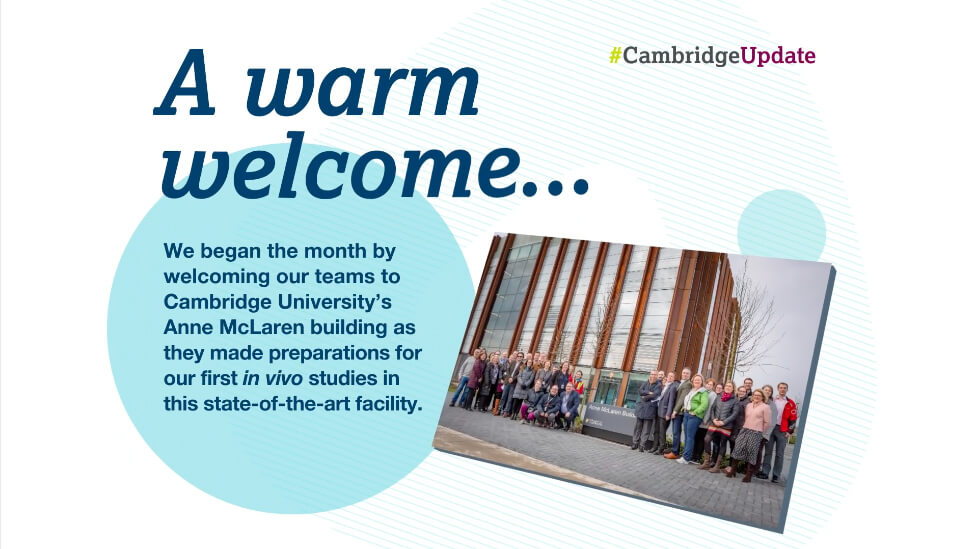 The employee video newsletter is filled with non-professional photographs provided by the different AstraZeneca Cambridge teams, which we brought to life by adding a 3D element and playing with different layouts.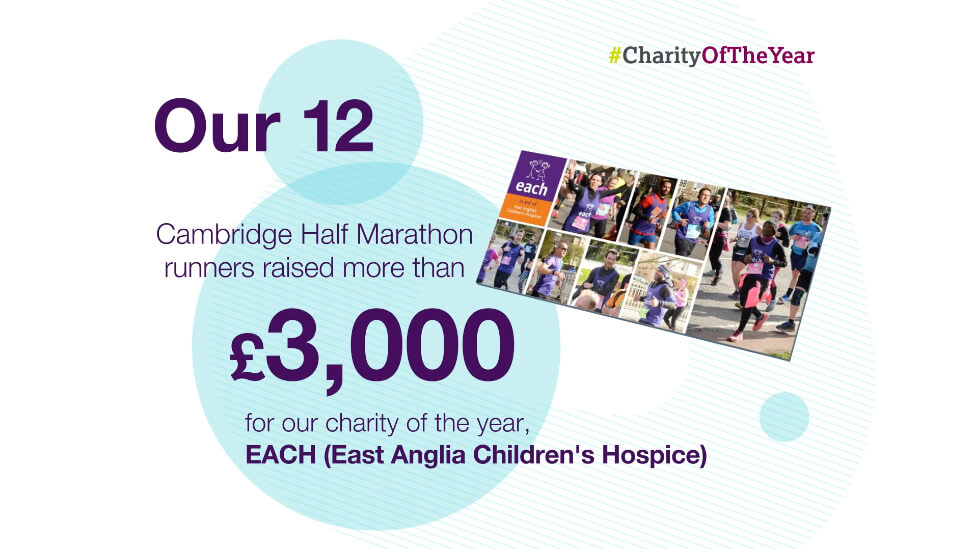 Circle shapes help highlight specific updates, while a colour coding system structures content for the different areas of interest covered: science, sustainability, charity initiatives, etc.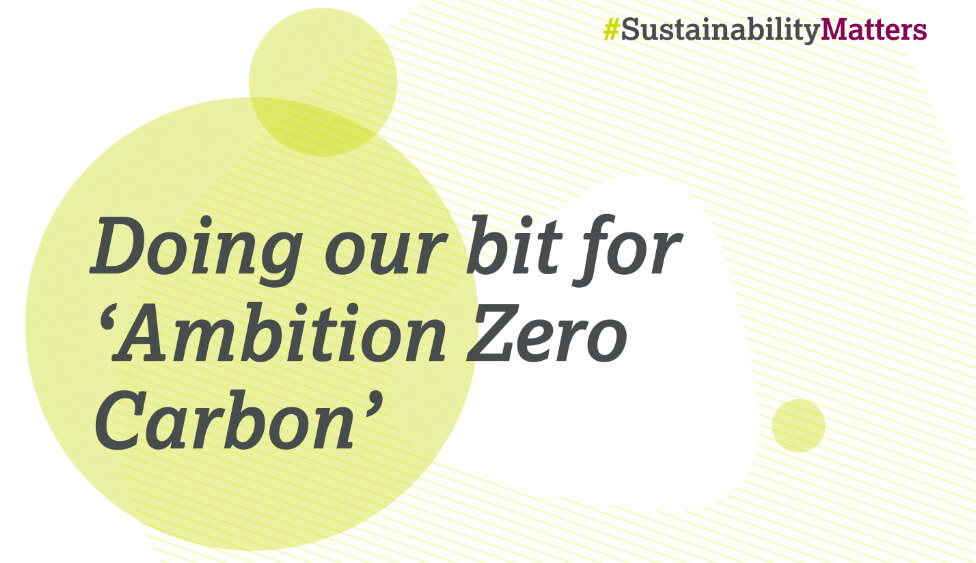 The continuous motion and flow of visual elements and information keeps viewers engaged from start to finish.
With the thumbprint graphic in the background, we were inspired by the ring-shaped Herzog & de Meuron-designed new AstraZeneca global corporate headquarters. Currently under construction, the building is already a major symbol of AstraZeneca's strength both for the local community and employees. The thumbprint device also nods at the idea of 'human touch', and how each individual employee makes a difference within their immediate team, and also to other colleagues at the Cambridge site.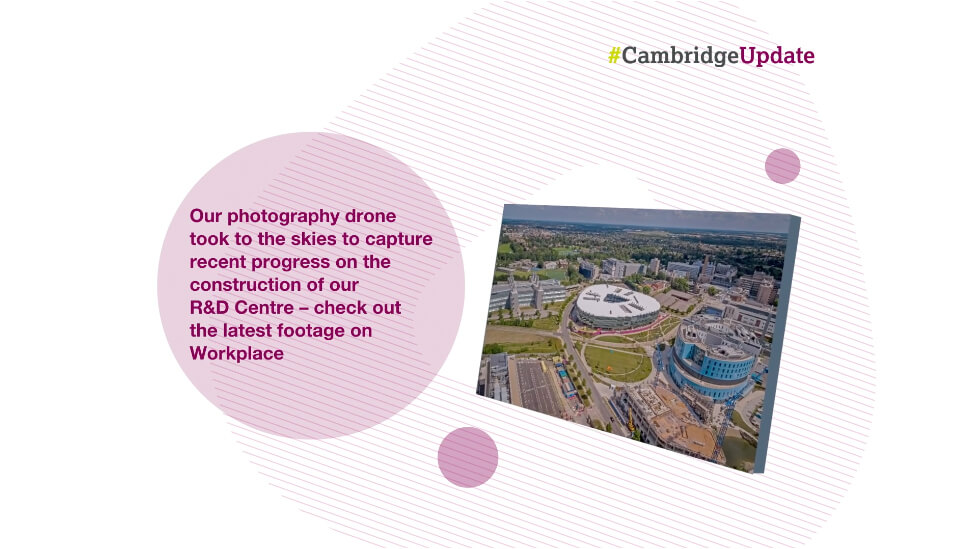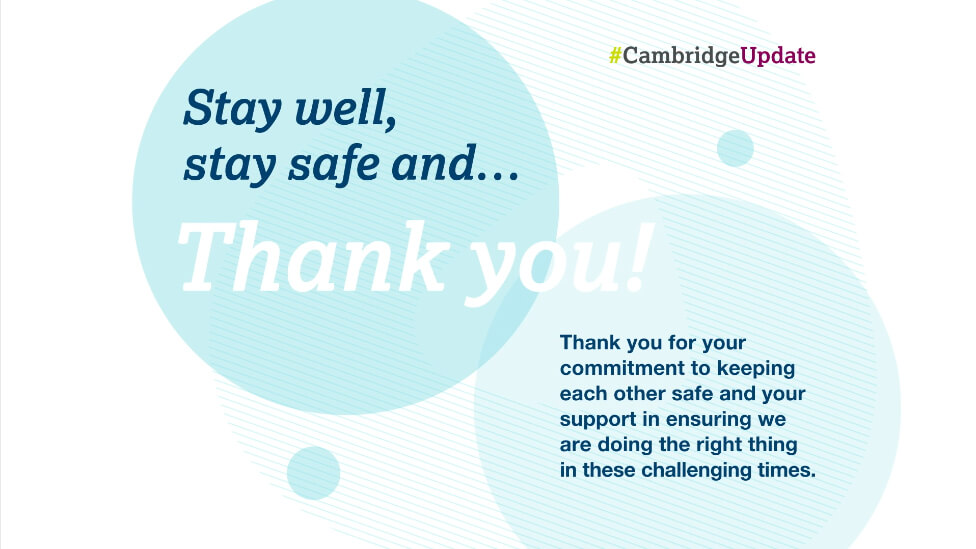 We supplied the video with a ratio of 4:3, optimised for our client's internal social platform as well as mobile devices and laptops. The monthly video newsletter has been a success and we have been discussing the possibility that it may be adopted by other AstraZeneca locations.