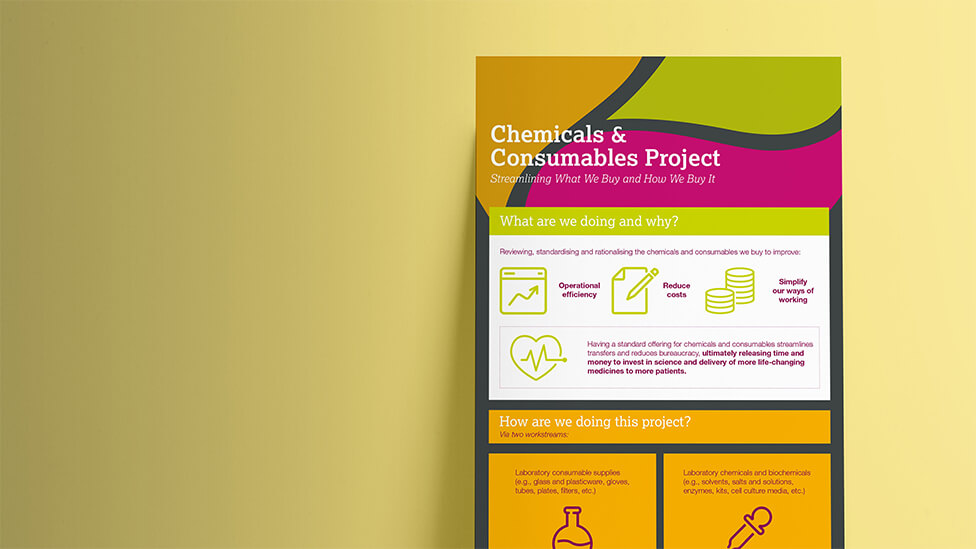 To maximise awareness of an ambitious initiative, we created a project infographic that strikes the perfect balance between engaging visuals and factual information.
Background
As part of our client's Growth through Innovation strategy, AstraZeneca launched the Chemicals & Consumables Project (CCP). The aim of the project is to increase efficiency in operations as well as simplify ways of working through a process of review, standardisation and rationalisation of the chemicals and consumables AstraZeneca buys.
Challenge
As part of a branding and collateral design exercise, we were asked to produce a project infographic design that would help maximise awareness of the initiative.
Solution
We created an infographic that straight away is visually appealing to audiences. We achieved this by striking the perfect balance between visual and written information, without letting one of those elements take over the other.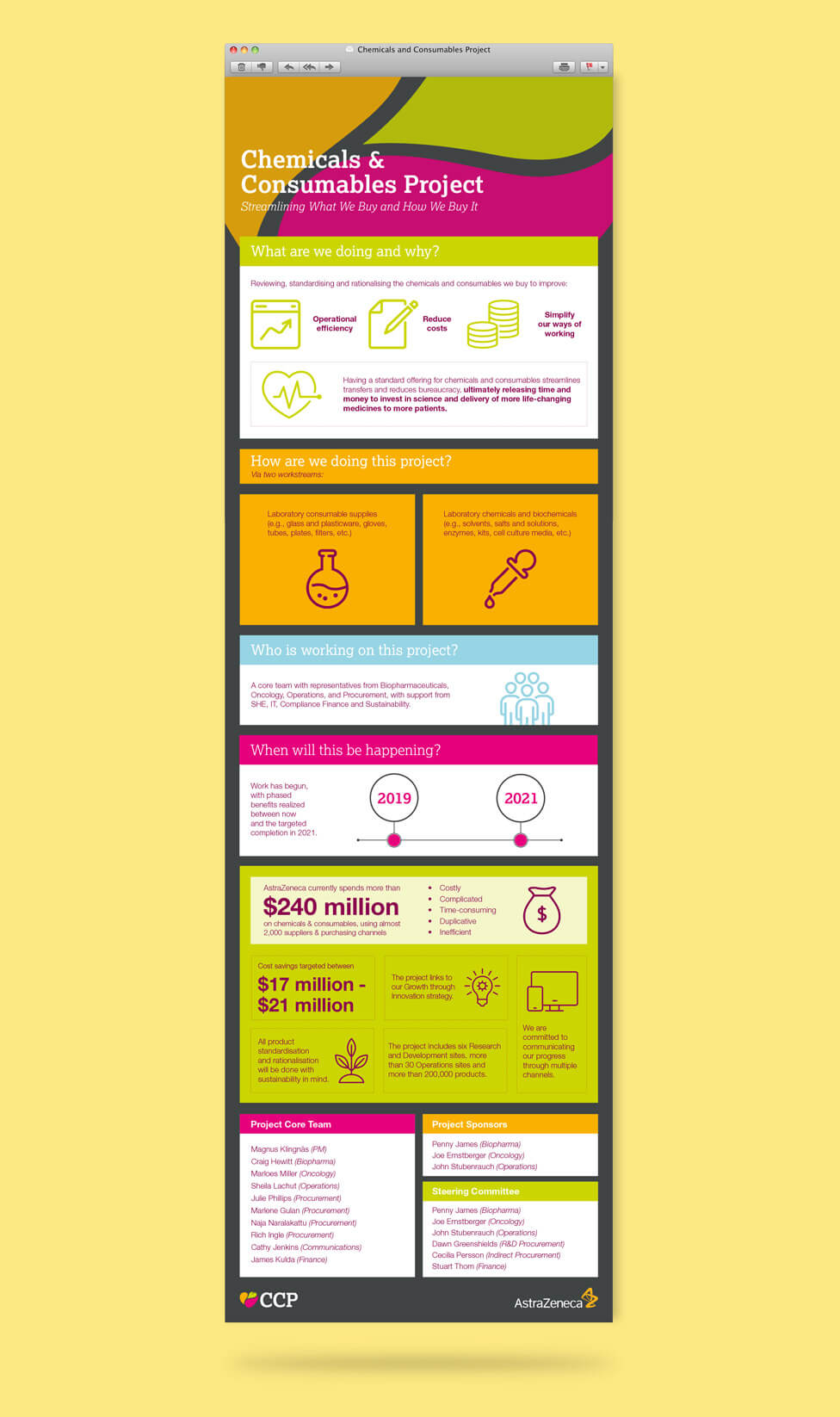 A fresh and vibrant colour palette not only helps structure content within the project infographic, helping readers through their visual journey and maximising understanding, but it also adds a contrasting accent to the gravitas and magnitude of the project. The use of colourful and dynamic icons helps highlight key concepts being communicated by the infographic.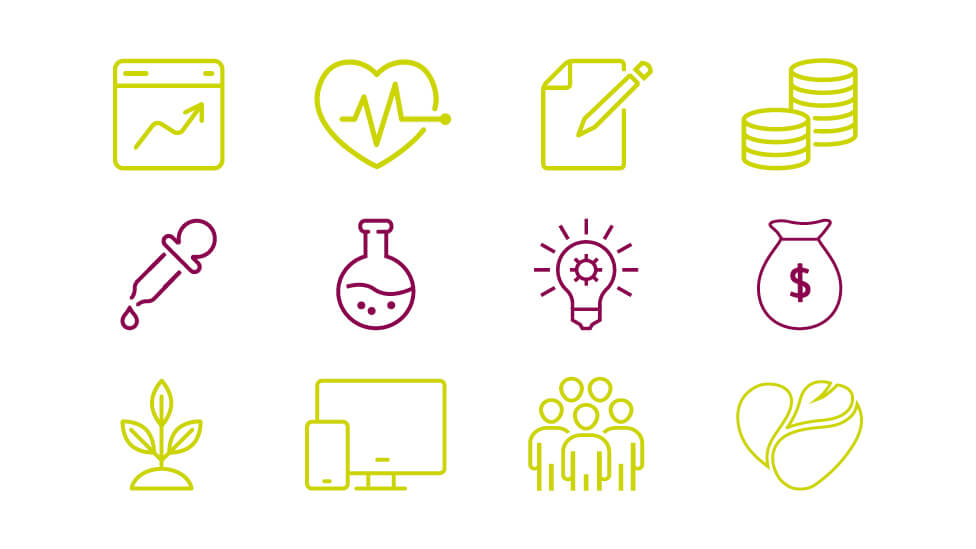 As part of the project awareness campaign, we also produced emails and PowerPoint templates, as well as the brand identity that helps carry it all.

The design of the infographic was easily adaptable to a variety of platforms.