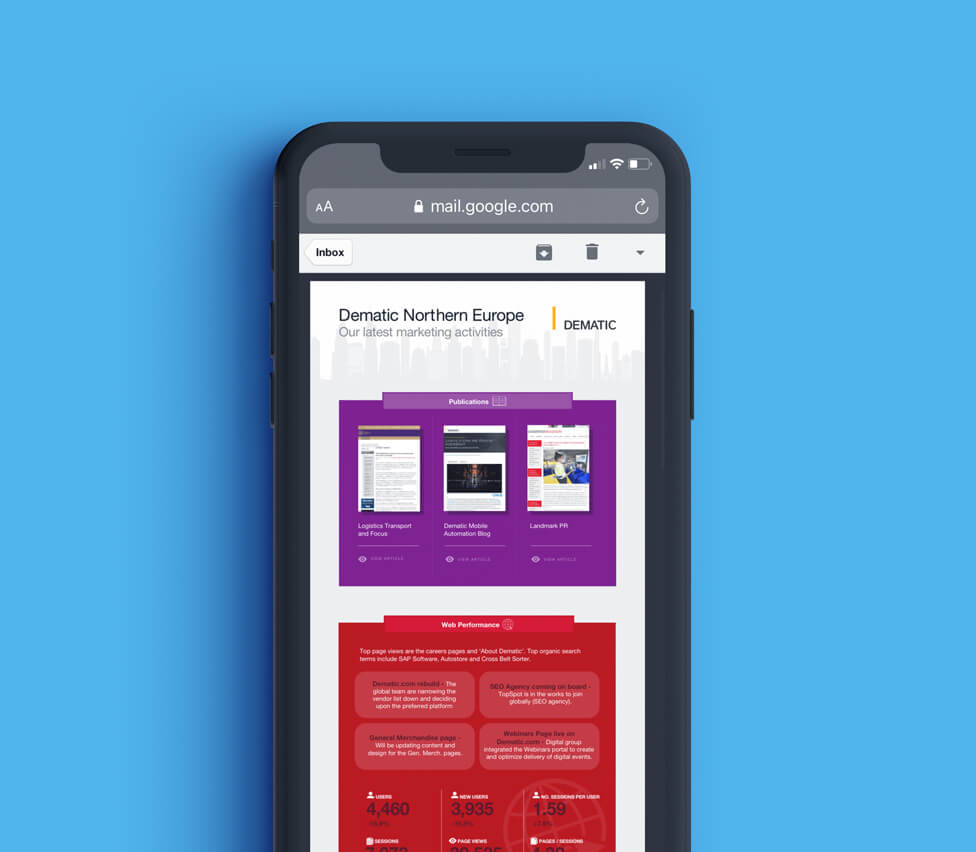 An infographic newsletter that fosters openness and collaboration between marketing and sales teams internally, month after month.
Background
Dematic designs, builds, implements and supports intelligent automated system solutions for distribution environments, warehouses and manufacturing facilities. The company's operations and success are underpinned by four corporate values that provide a guide for customers, suppliers and employees: Integrity, Courage, Excellence and Collaboration.
Challenge
In the spirit of openness and collaboration between internal teams, our client tasked us with bringing to life the company's Northern Europe marketing team's efforts with a highly visual, informative and interesting infographic design that they could share with sales teams. As well as providing a snapshot of promotional activities already executed and detail on campaign results, the infographic newsletter would also need to help communicate activities in the pipeline.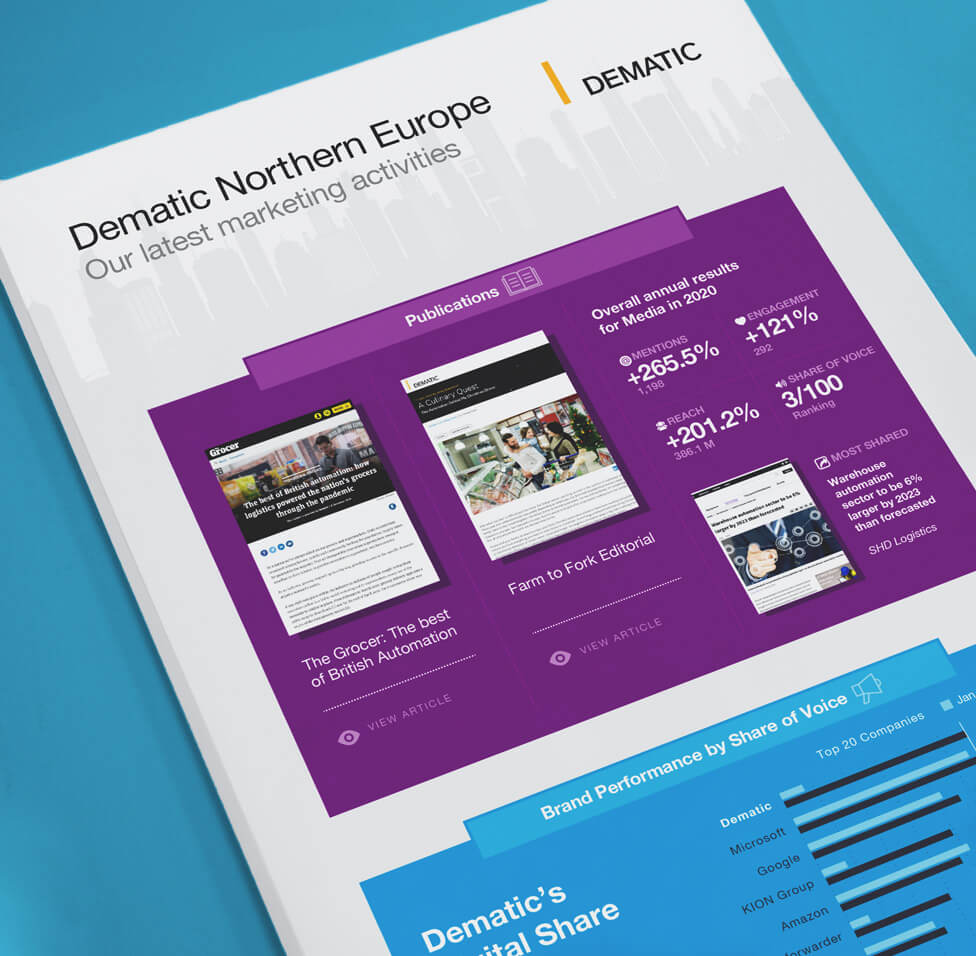 Solution
Taking into consideration that the infographic newsletter would be distributed as a monthly email release, we built a template to keep costs, build and deployment timescales down. The template format also helped guarantee maximum audience engagement: instantly recognisable, recipients are able to focus on the content instead of a new design approach every month.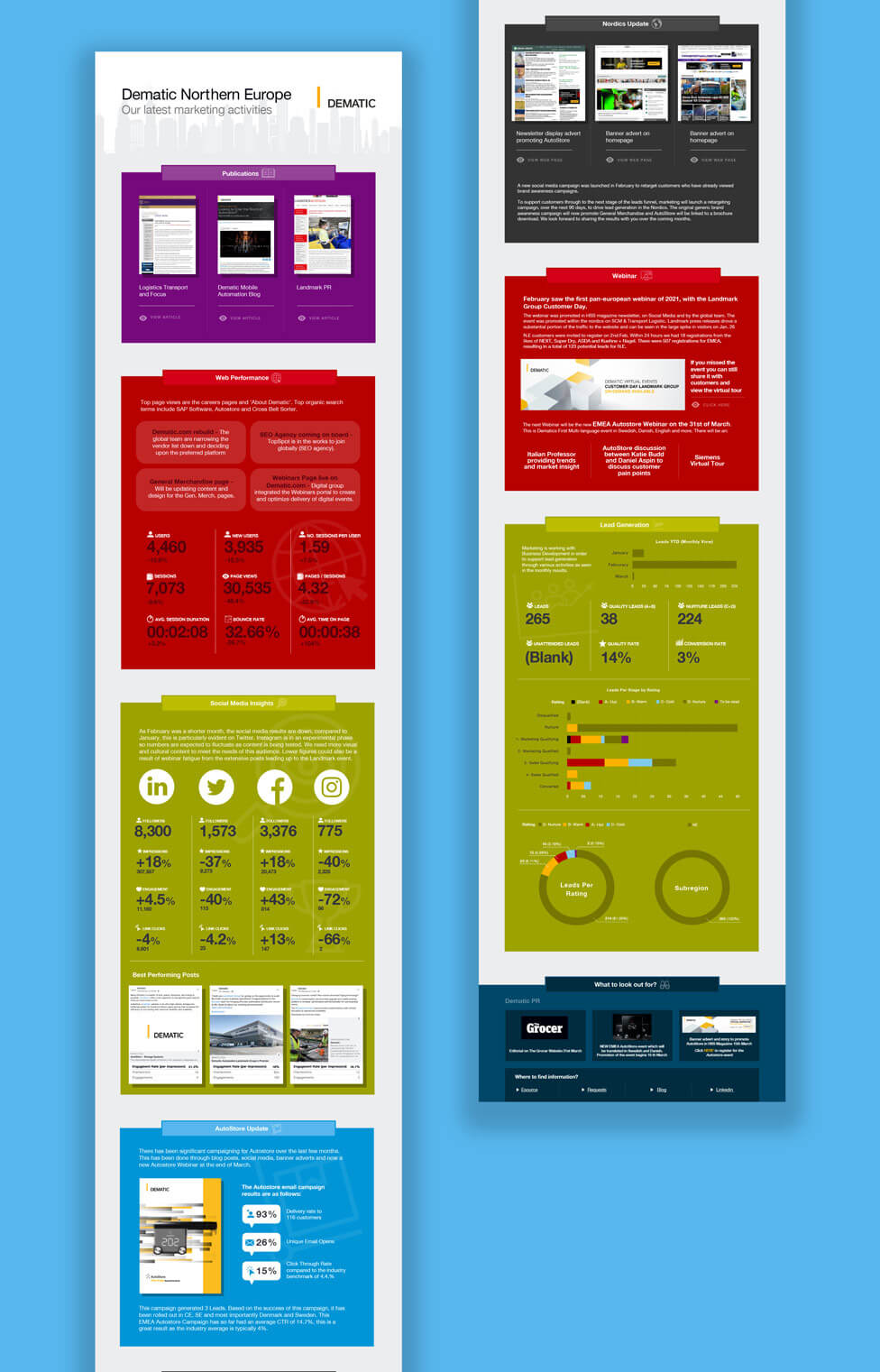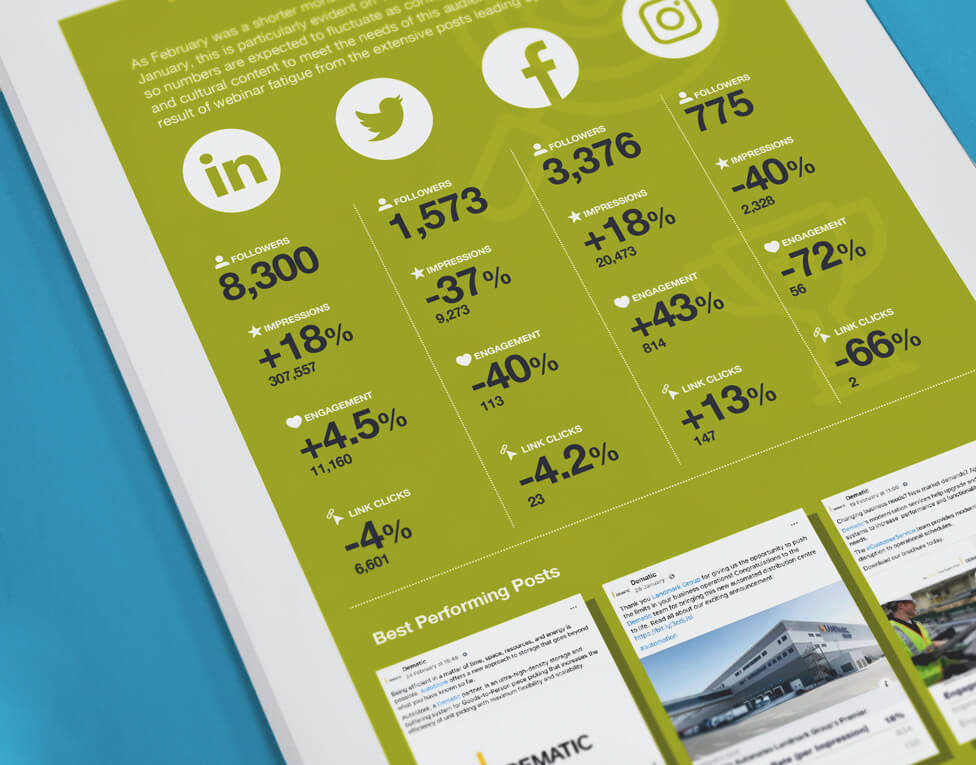 The infographic newsletter relies on a rigorous structure and limited word count for each of the different sections to offer an appealing reading experience for the audience.
"Thanks so much, the email newsletter looks great.

I appreciate all of your hard work and support."

Dematic, Marketing Manager
We built the infographic newsletter in a way that allowed our client to split it up into bite-size information cards that could be added to PowerPoint presentations or used as standalone social media assets.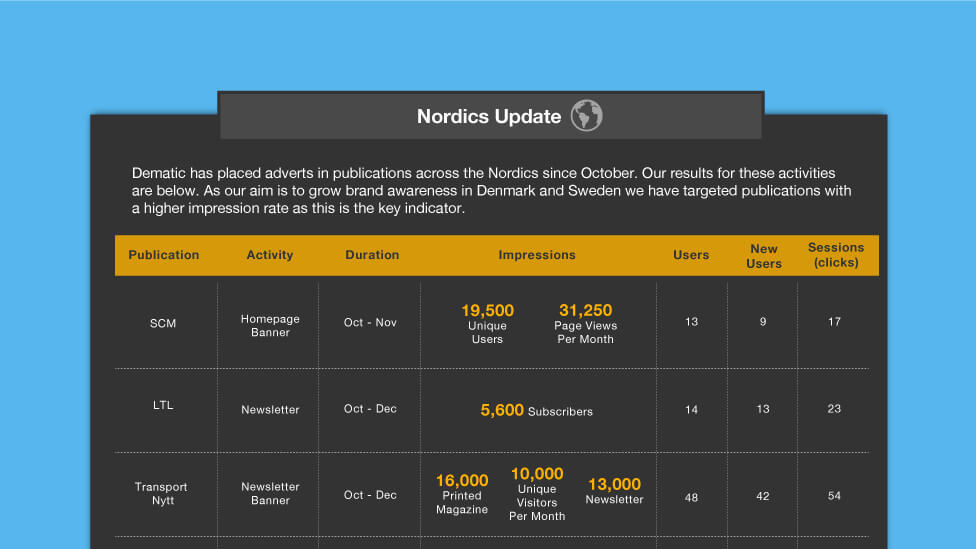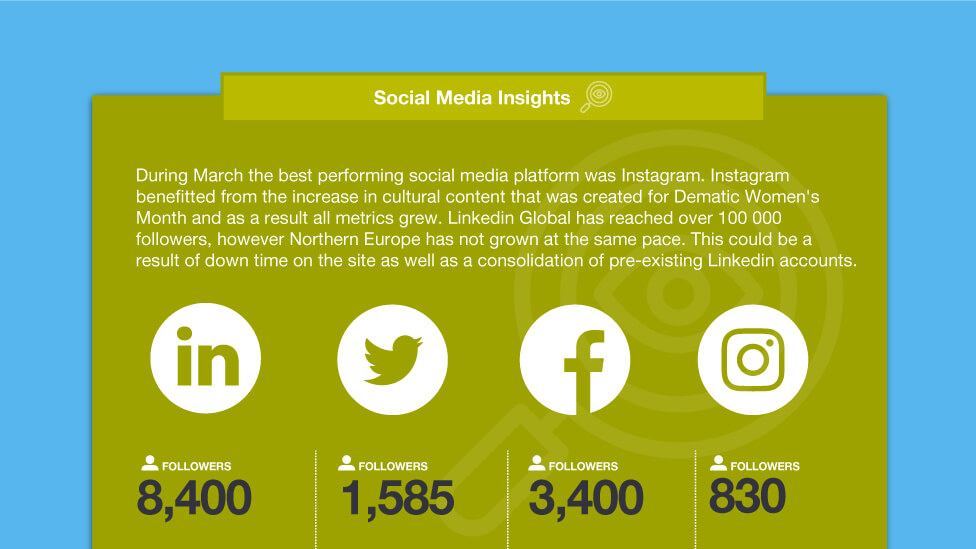 The newsletter includes an element of interactivity with links to live online content that maximises employee engagement.