By focusing on people, we created a team achievements animation that exudes positivity, a strong sense of celebration, and confidence in what's yet to come.
Background
AstraZeneca's Oncology R&D function is leading a revolution to redefine cancer care. The team's bold ambition is to provide a cure for every type of cancer by following the science to understand the disease and all its complexities, with a view to discover, develop and deliver life-changing treatments and save the lives of millions of people worldwide.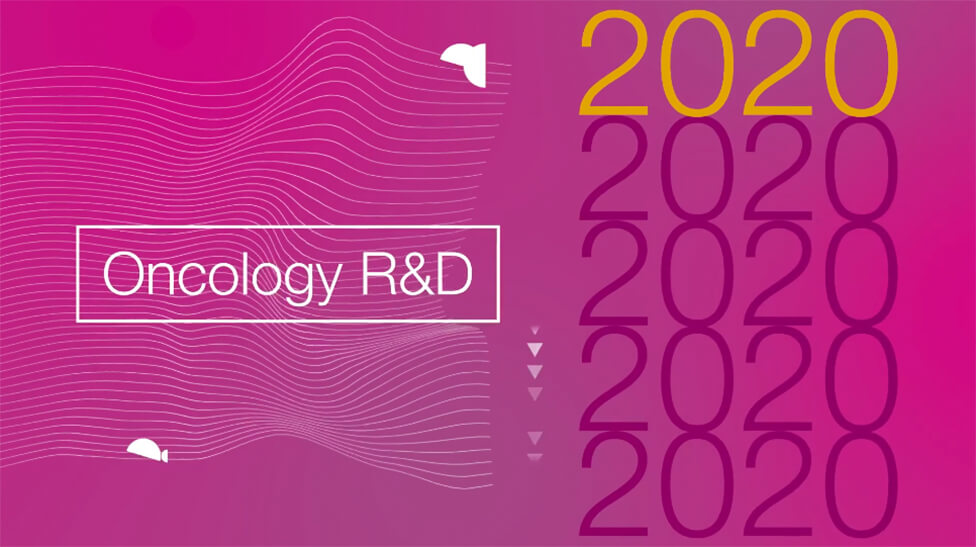 Challenge
In a difficult year tainted by a global pandemic, our client wanted to recognise and celebrate how much the team had achieved through their tireless efforts. The main vehicle chosen was an animation, and our brief was to make it feel personal, human, to go to the very core behind the year's successes and achievements despite the challenging circumstances.
With that in mind, the animation would be filled with personal video contributions sent in by team members all over the world, and also some professionally filmed footage, so we were faced with a number of challenges: the large volume of footage available, its quality (most of it amateur mobile footage, not studio quality) and also the timescales at play, as not all footage would be available at the same time for us to process. The different formats of the personal videos was also a challenge to overcome, as whilst letting different personalities shine through, the animation would also need to be visually consistent and hold the audience's interest as one unified piece of communication.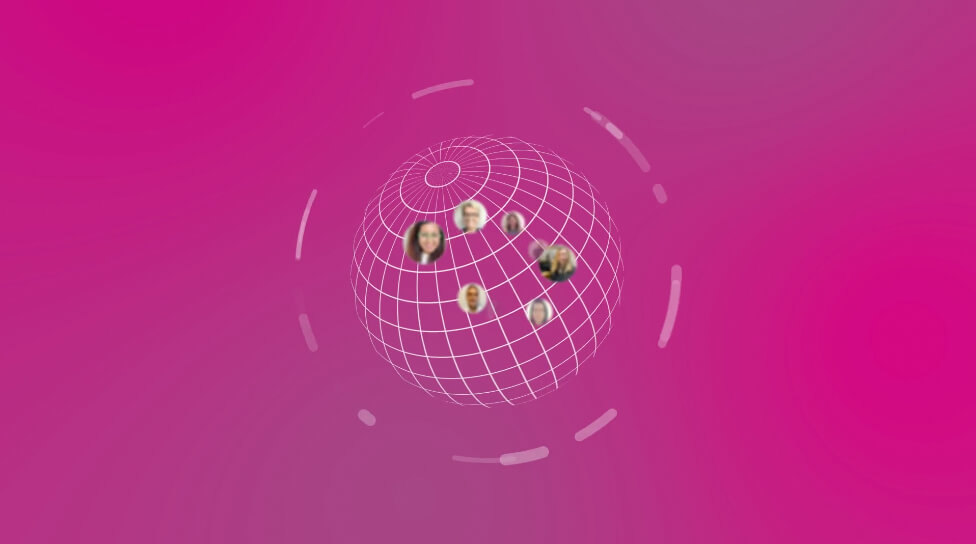 Solution
Following various pre-planning exercises and discussions on how to incorporate the different kinds of footage, we created a team achievements animation that exudes positivity, a sense of celebration and confidence in what's yet to come.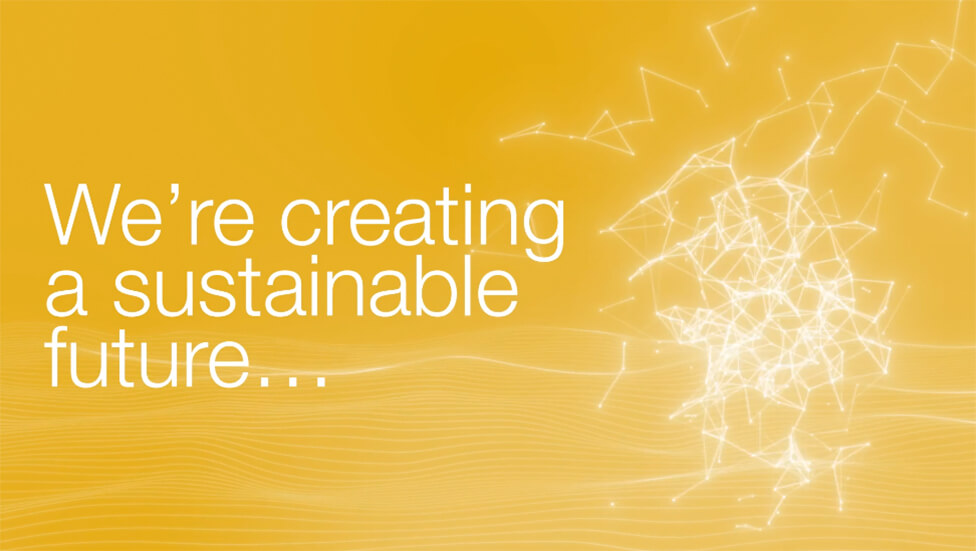 A rigorous narrative structure is the perfect foundation for the candid amateur footage to rest on, and carefully thought-out visual styling also plays a key role in the flow and overall feel of the animation.
We maximised our client's brand palette to add variety to the way the different messages are presented to the audience. The focus is on people's own messages to their colleagues and the impressive success statistics they have all helped achieve as a united team.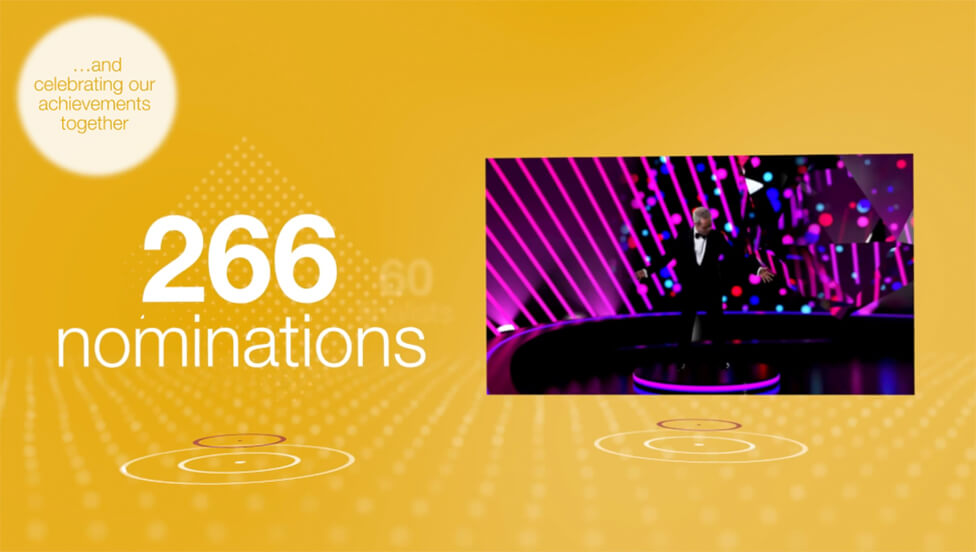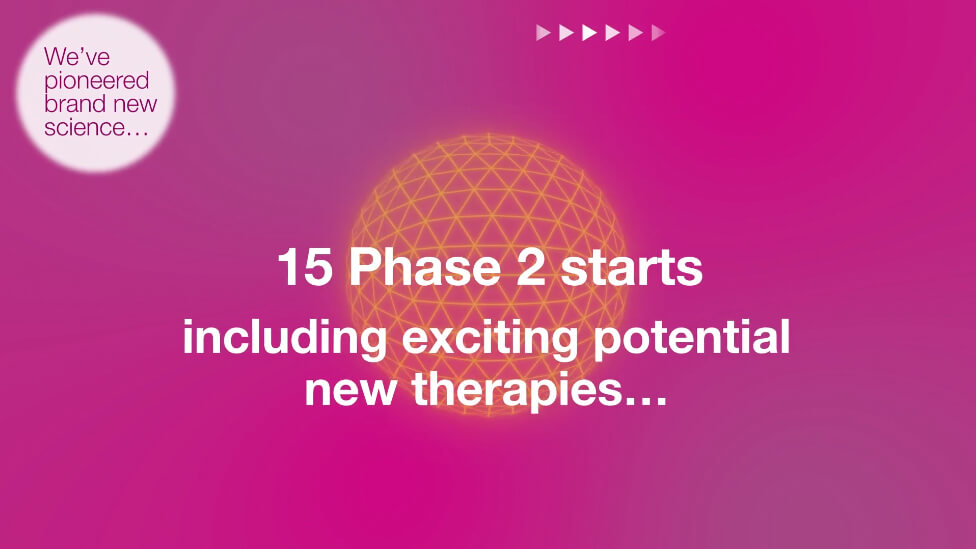 In previous years, we had already worked with our client on an annual review animation, a more flourished piece that proudly parades the many achievements of the previous 12 months. This time, it felt more appropriate to apply a slower, softer approach to the team achievements animation both visually and to the music bed, a tactic that proved a success for our client, and everybody who contributed to the animation.