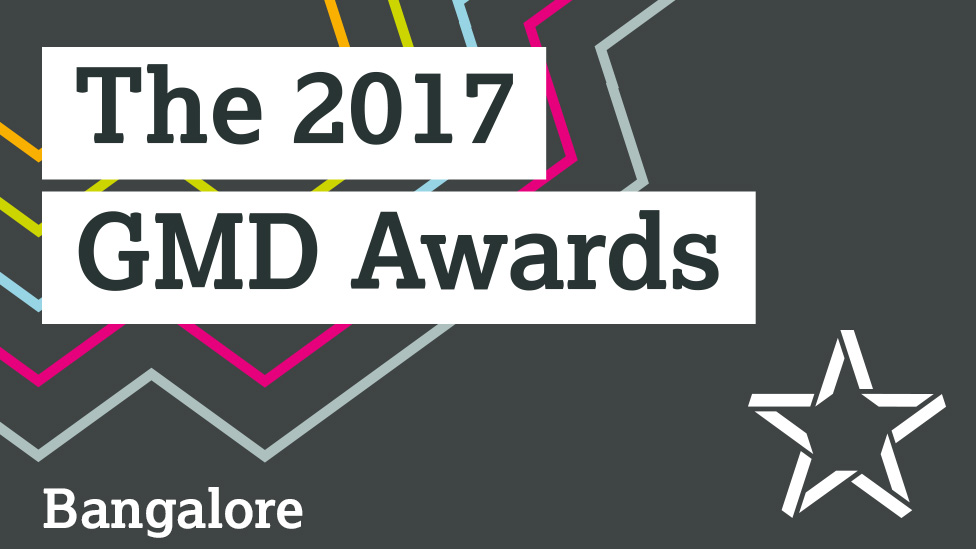 We helped AstraZeneca celebrate the achievements of its global GMD division with a bold and dynamic awards collateral design that translates across borders.
Background
Within AstraZeneca, the Global Medicines Development (GMD) function is responsible for turning years of research and clinical trials into tangible medicines that will improve the lives of patients. As a passionate believer in the personal and professional development of its employees, our client had embarked on their ambitious Passion for People Development scheme. Part of the initiative is the annual GMD Awards, designed to recognise employee achievements across the world.
Challenge
Our client needed a suite of global awards collateral that would help transmit a sense of celebration and achievement across borders. At the same time, the global awards collateral had to communicate the importance and significance of the reasons behind giving and receiving an award, and be easily tailored for different locations, in both printed and digital platforms.
Solution
We developed a full range of collateral for use in the run-up to and during the awards ceremony: a wide variety of printed and digital awards collateral, and live event materials: lectern and on-screen graphics, presentations, cue cards, nomination and win certificates and name badges, as well as pull-up banners and brochures. Focused on keeping costs to a minimum and with only one week to turn everything round, we opted for liaising with printers at the various global locations involved in the initiative.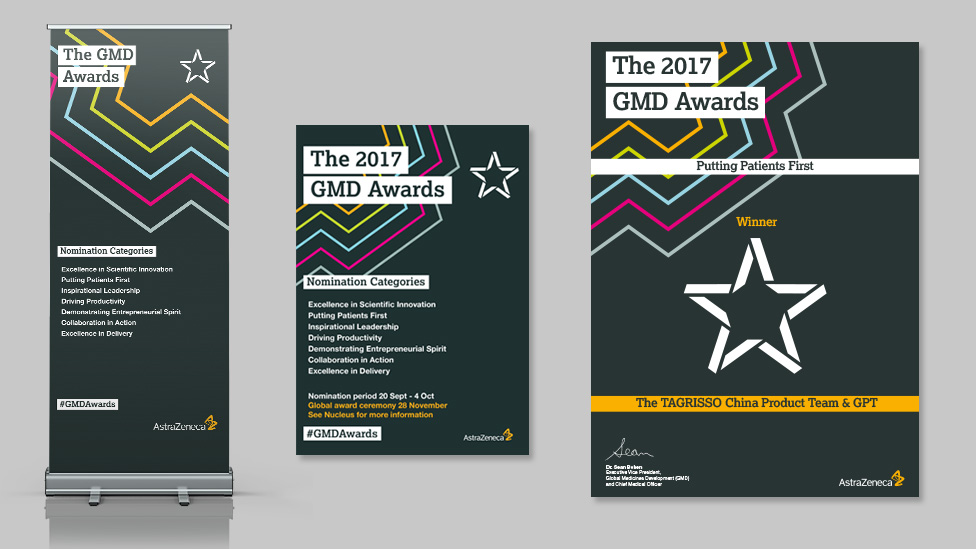 Both energy and gravitas are achieved by placing lines of colour on a black background, a nod to the Passion for People branding we had also developed for our client. A subtle ribbon-like star shape hints at the nature of the event, without distracting from its ultimate purpose.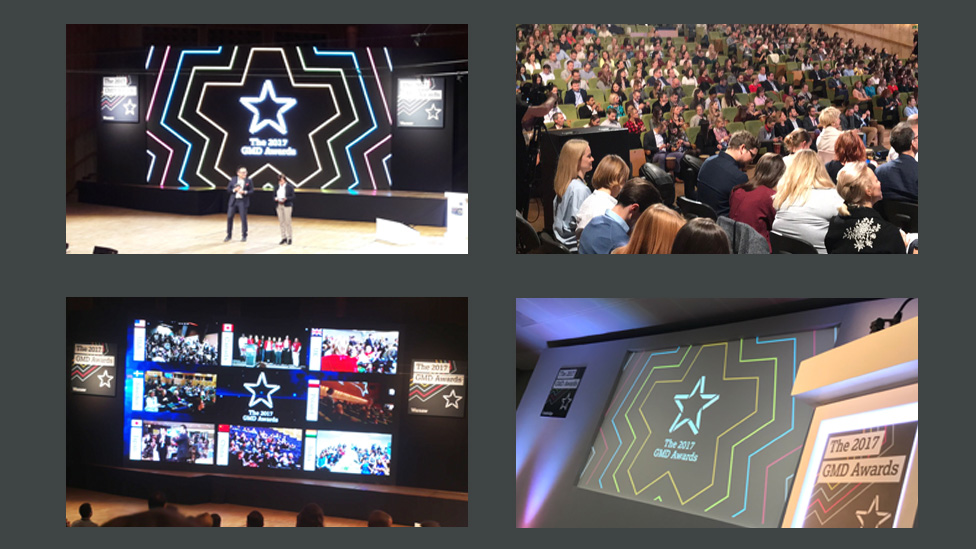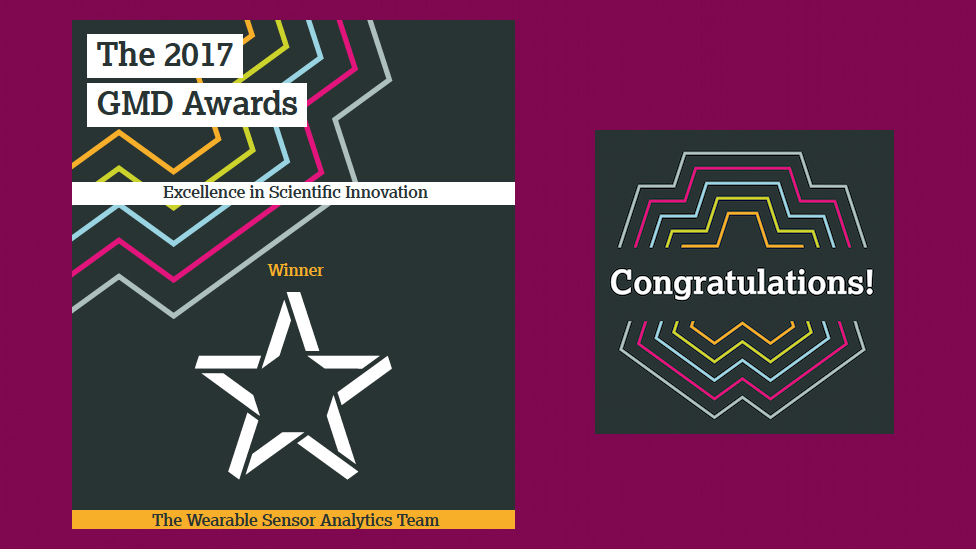 The same branding solution we applied to the collateral was used on an awards management mobile app that allowed GMD employees to celebrate the achievements of their peers by including award nomination and social engagement functionalities.