Using mobile phone footage submitted by AstraZeneca staff around the world, we created a high-quality internal communications video to increase understanding and unite employees behind a new strategic direction.
Challenge
How do you successfully generate employee engagement across a global workforce? This was AstraZeneca's challenge, following a shift in the company's corporate strategy.
Delivering on "Return to growth" was a key priority for AstraZeneca, as well as the theme of a week-long series of employee engagement programmes planned by its internal communications team.
Targeting more than 51,000 staff worldwide, the campaign needed to reinforce understanding and support for the company's growth initiatives by establishing an emotional connection and shared goals.
Solution
Working closely with AstraZeneca, we developed a range of internal communications tools, including a 20-minute documentary outlining how people around the world were helping the company grow.
Produced in an authentic cinematic style from crowd-sourced mobile phone footage, "One Day" turned everyday individuals into the stars of a corporate saga, highlighting their passion, dedication and resourcefulness.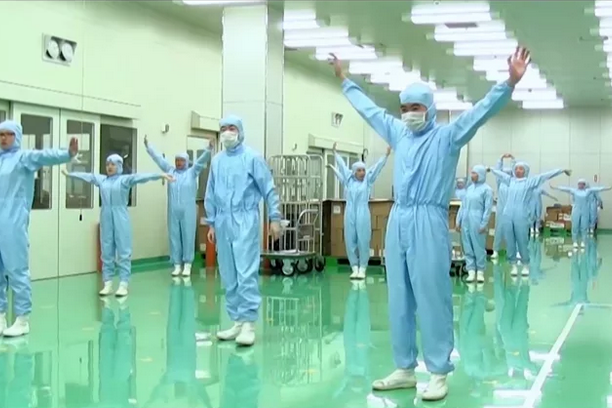 To strengthen engagement and generate excitement about the film, we transformed the screening into a Hollywood premiere – complete with cinema-style auditoriums, promotional posters and branded popcorn.
This put individuals into a different mindset, creating an emotional connection and opening staff up to the company's message.
Screened globally and translated into 11 languages – the internal communications video inspired belief in the new growth strategy by outlining how each team member plays a part in the company's success.
As a result of the 'Return to Growth' campaign, AstraZeneca measured a 96% rate of understanding among employees, with 95% expressing belief and support for the company's strategic growth plans.

As well as receiving 12,500 online views, global screenings of the film were attended by more than 9,000 staff members.
The rich content was also supported throughout the week by daily email newsletters, video features, articles and infographics on Heartbeat – AstraZeneca's global intranet.
The campaign is a solid example of how a well-executed employee engagement strategy can help a company achieve significant results.
Despite a short turnaround time of six weeks and a small budget, it received overwhelmingly positive feedback within AstraZeneca and won in the 'Employee Communications' category at the PRWeek Global Awards.

The internal communications video and its supporting strategy were also shortlisted for 'Best B2B Campaign' at the Northern Marketing Awards and were nominated in the 'Digital Innovation' category for excellence in internal communications at the Melcrum Awards.